Unicorn Frozen Yogurt Bark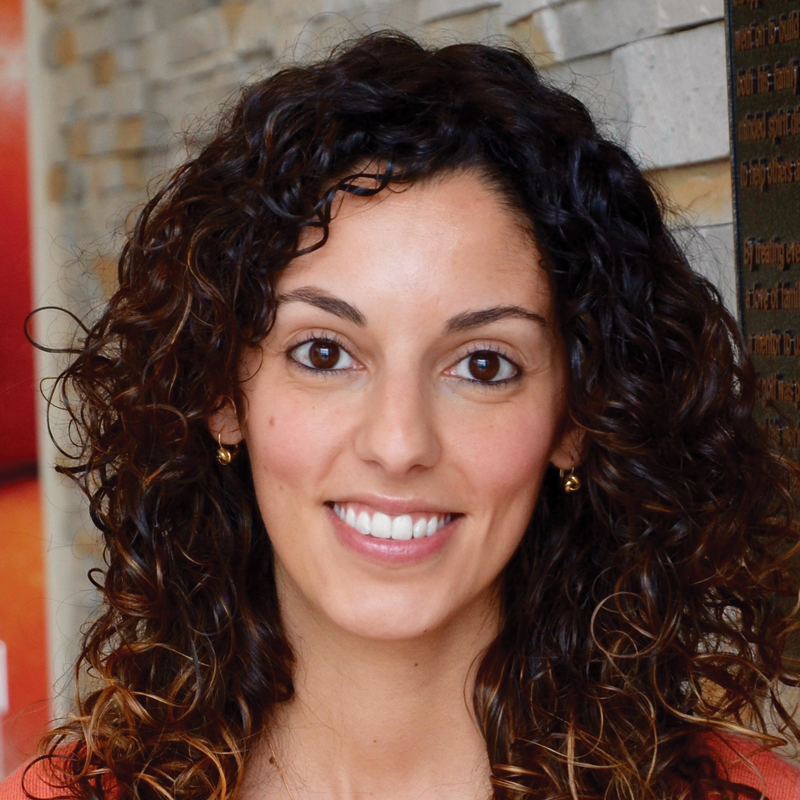 Swap out ordinary summer party desserts with something a little more magical. Our Unicorn Frozen Yogurt Bark recipe made with creamy Greek yogurt, Longo's frozen fruit, and studded with your favourite fresh berries, is the right mix of refreshing sweetness. So get swirling with your spoon and watch adults and kids alike snag a bite (or two) of this summer treat. Make sure to leave your feedback in the comments below.
Prep: 25 min Freeze: 4 hr Serves: 12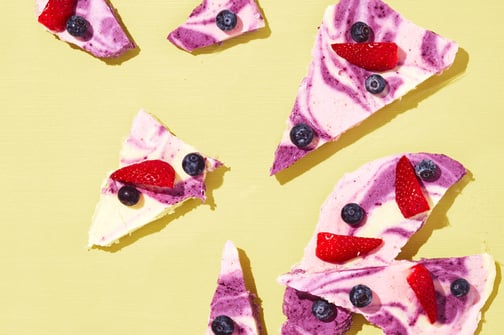 Ingredients:
1 tub (750g) plain 2% Greek yogourt
3 tbsp Longo's Honey
1 cup fresh or frozen Longo's Strawberries, puréed
1 cup fresh or frozen Longo's Mangoes, puréed
1/2 cup fresh or frozen Longo's Blueberries, puréed
Fresh berries or sprinkles (optional)
Directions:
Stir yogourt and honey together and divide into 3 separate bowls.
Add 1 fruit purée into each bowl and stir well to combine.
Line a baking sheet with parchment paper. Using a 1/4 cup measure, dollop each flavour of yogourt in a random colour pattern until parchment is covered. Using a toothpick, gently draw figure 8s through the yogourt to achieve a swirl pattern. Sprinkle with berries or sprinkles, if using. Freeze for at least 4 hours or until solid. Break into pieces and serve immediately.
Tip: Can be frozen in resealable bag or container for up to 2 weeks.
Per serving: 90 calories; 6g protein; 1.5g fat; 14g carbohydrate; 1g fibre; 9g sugars; 40mg sodium.