Thai Shrimp with Watermelon Salsa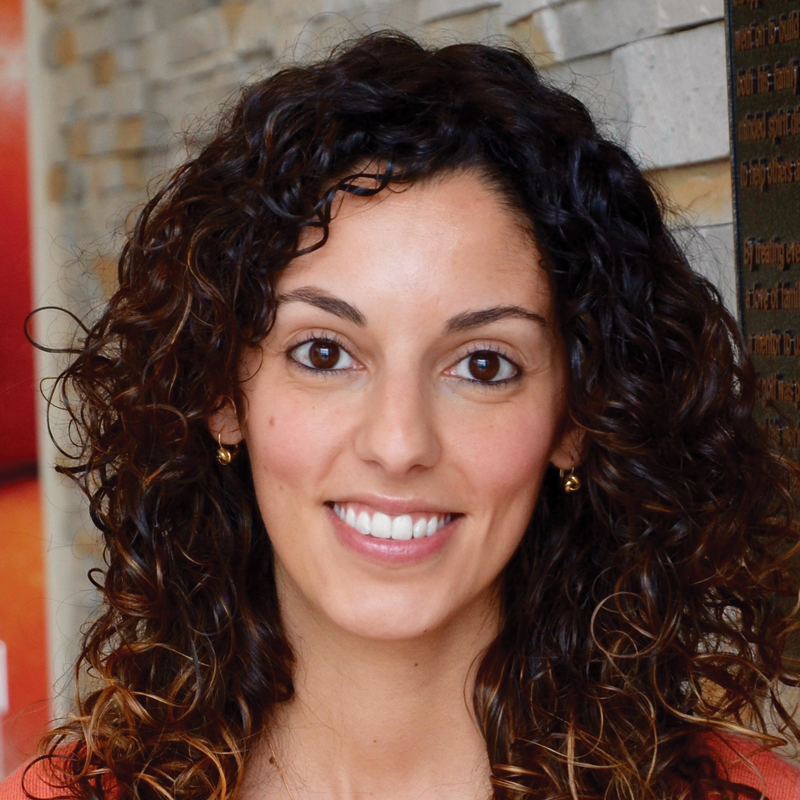 Show our favourite crustacean some love with our quick, simple and bursting with flavour recipe for Thai Shrimp, served with a side of a little tangy, a little spicy and a whole lot of delicious watermelon salsa. Grilled to perfection, one bite of the shrimp unleashes a volcano of flavours on the palate, with the emanating fragrance of the curry paste making it irresistible, and cilantro and mint that adds the perfect punch of freshness. Try this recipe in your kitchen and leave us your feedback in the comments below.
Prep: 20 min Marinate: 30 min Cook: 5 min Serves: 4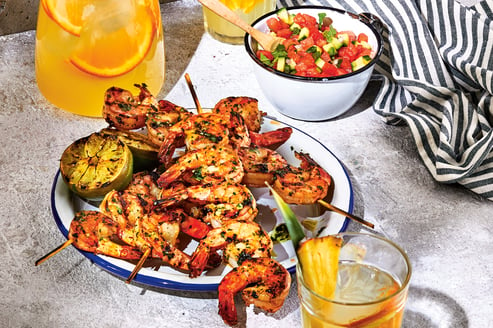 Ingredients:
1/2 cup lightly packed fresh cilantro leaves

1/4 cup lightly packed fresh Longo's Mint Leaves

2 tbsp coarsely chopped fresh ginger

3 cloves garlic, minced

2 tbsp each Longo's 100% Pure Canola Oil and Rice Vinegar

2 tsp granulated sugar

1 tsp Thai red curry paste

1/4 tsp kosher salt

1 bag (454g) Longo's 21/25 Raw Shrimp, peeled with tails on
Watermelon Salsa:
2 tbsp each minced shallot and jalapeño pepper

2 tsp rice vinegar

1 tsp granulated sugar

2 cups diced seedless watermelon

1/2 cup thinly sliced seeded cucumber

1 tsp minced fresh Longo's Mint

1/4 tsp kosher salt
Directions:
Watermelon Salsa:
Combine shallot, jalapeño, vinegar and sugar. Stir in watermelon, cucumber, mint and salt; toss gently to combine. Let stand for 30 minutes.
Combine cilantro, mint, ginger, garlic, oil, vinegar, sugar, curry paste and salt in bowl of food processor. Process until coarse purée forms, scraping down sides as necessary. Scrape into bowl and add shrimp; toss well to coat. Cover and refrigerate for 30 minutes.
Thread shrimp onto soaked or metal skewers, discarding remaining marinade. Place onto preheated greased grill over high heat.
Grill, turning once, for about 5 minutes or until lightly charred and just turning opaque in centre. Serve shrimp over Watermelon Salsa.
Per serving: 150 calories; 14g protein; 6g fat; 11g carbohydrate; 1g fibre; 8g sugars; 320mg sodium.