Longo's launches Prime Raised without Antibiotics chicken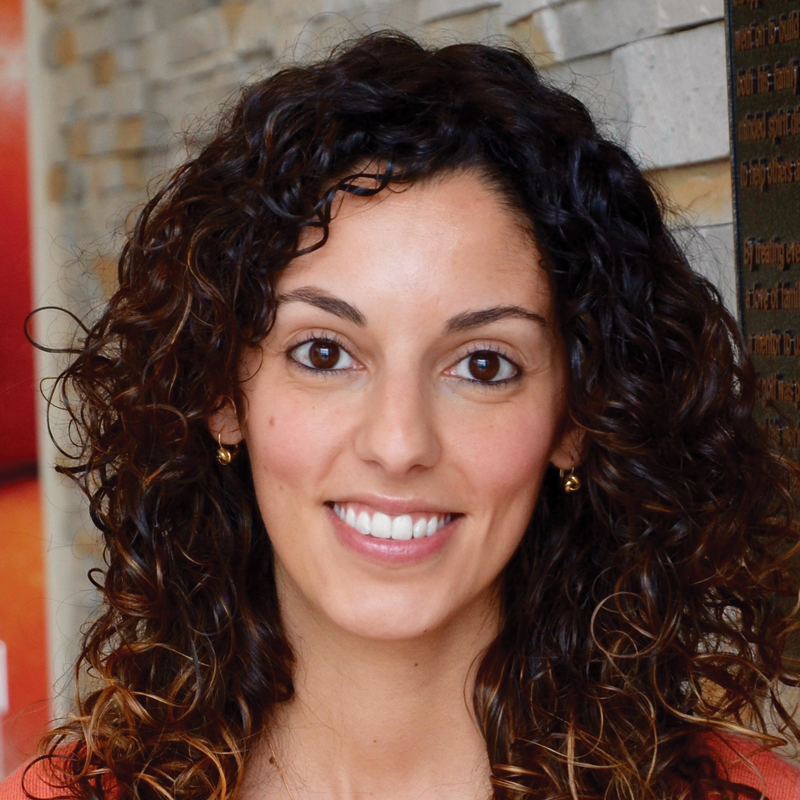 "It's really about progress, it's not about perfection."
This was the message that stuck when talking about Raised without Antibiotics (RWA) poultry at Maple Leaf Foods headquarters. In January, I joined the Longo's meat team for an opportunity to learn about the new line of Maple Leaf Prime RWA chicken now exclusively available at Longo's.
So when we say RWA, what does it mean exactly?
The new line of Maple Leaf Prime RWA means these chickens are:
Ontario raised and sourced (because supporting local is important to Longo's)

Never given antibiotics

100% vegetarian grain fed

No added growth hormones or steroids (In Canada, all poultry and pork are raised without the use of hormones)

Air-chilled (so you're not paying for water weight)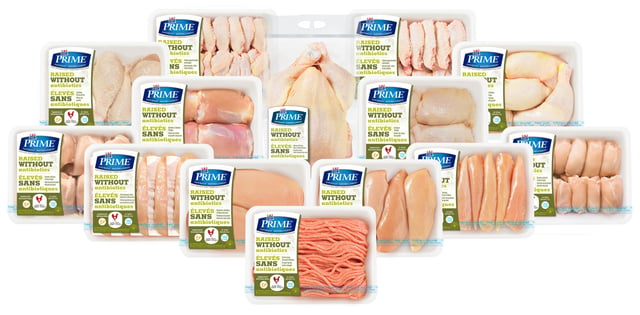 As a consumer, why is this important?
Fact: Overuse or inappropriate use of antibiotics in animals can lead to antibiotic-resistant bacteria.
Fact: When an animal is sick, much like humans, the use of antibiotics is required in order to combat bacteria and sustain animal welfare. This means if a flock of birds requires antibiotics, they will be removed from the RWA program, segregated and treated alongside non-RWA flock.
At this point you might be wondering how RWA compares to our other chicken offerings. We've created this helpful guide, which highlights the differences between Ontario air-chilled, RWA and Organic chicken.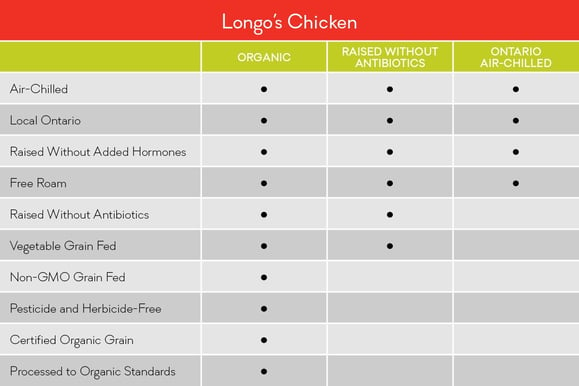 According to Maple Leaf Foods, 69 per cent of Canadian consumers are actively looking for poultry products that avoid the use of antibiotics or hormones. Food processors, such as A&W and Pizza Nova, have already committed to supporting RWA products.
The message is clear. We need antibiotics to be effective in combating disease and ultimately safeguarding both human and animal health. The chances of compromising that effectiveness is heightened when we fail to adopt sustainable agricultural practices.
For Longo's, it is our responsibility as a retailer to provide a variety of choices. As a consumer, it is your responsibility to decide which of those offerings are best for you and your family.
Prime RWA chicken is available today, only at Longo's. Give it a try and let us know what you think.
To learn more about Prime RWA, watch this video courtesy of Maple Leaf Foods: