Longo's freshness rooted in the Ontario Food Terminal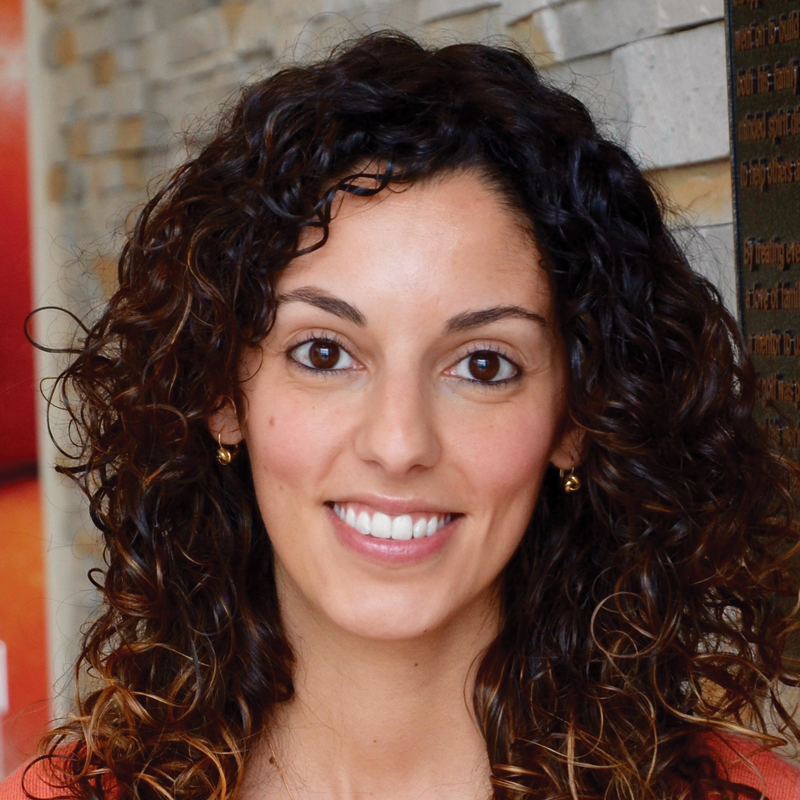 A trip to the Ontario Food Terminal in Toronto has been a longstanding item on my to-do list. So, I asked Joey Longo – who spent 27 years as a Longo's produce buyer – to take me on a tour of Canada's largest wholesale fruit and produce terminal.
I wasn't sure what to expect really, all I knew is that my alarm clock was set to go off at an hour that should be socially unacceptable.
I've been to farmers' markets before, but this was quite different. The terminal is just buzzing! Buzzing with vendors, buyers, forklifts zipping around – everyone and everything was on the move.
It's an interesting dynamic – one of camaraderie with a touch of old school. A place where deals are still made with a handshake, paperwork to follow after. I asked Joey if he could, would he ever consider going back to produce buying? Without hesitation, "I would come back in a minute," he said.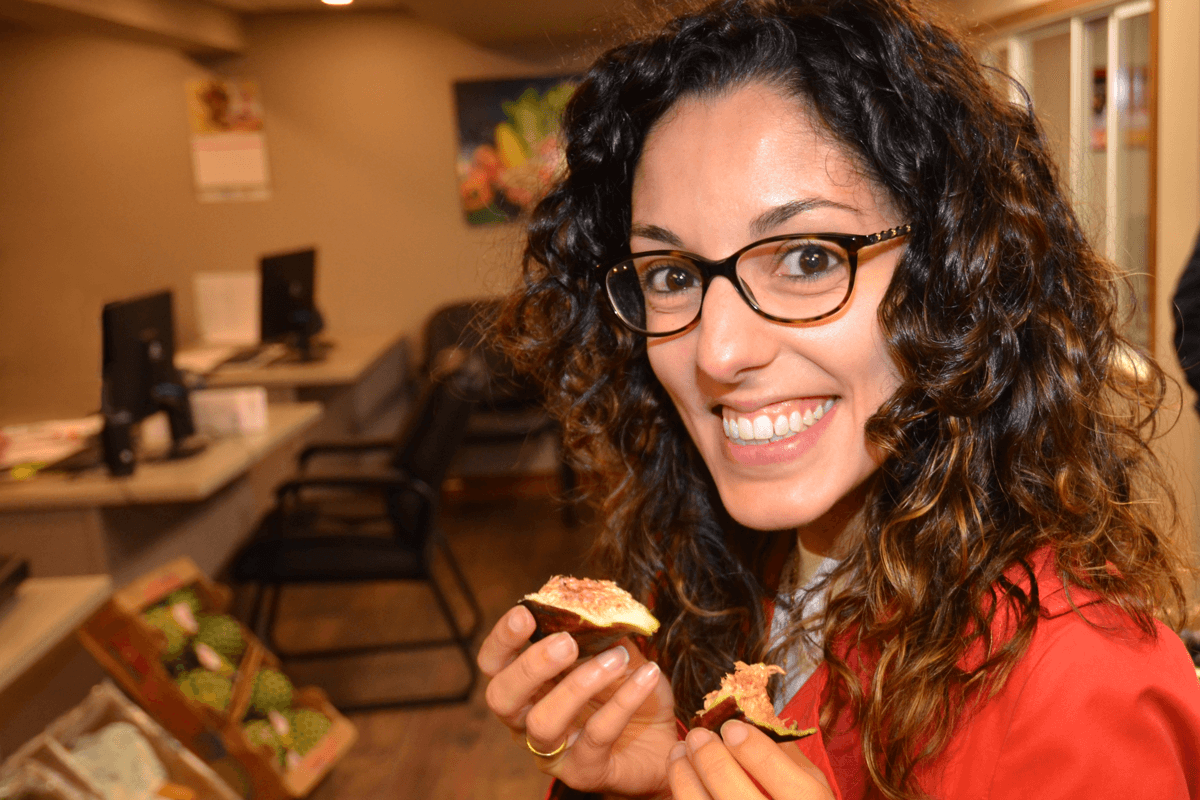 That would be me acting as quality control - and let me tell you, the flavour profile of that fig was spot on!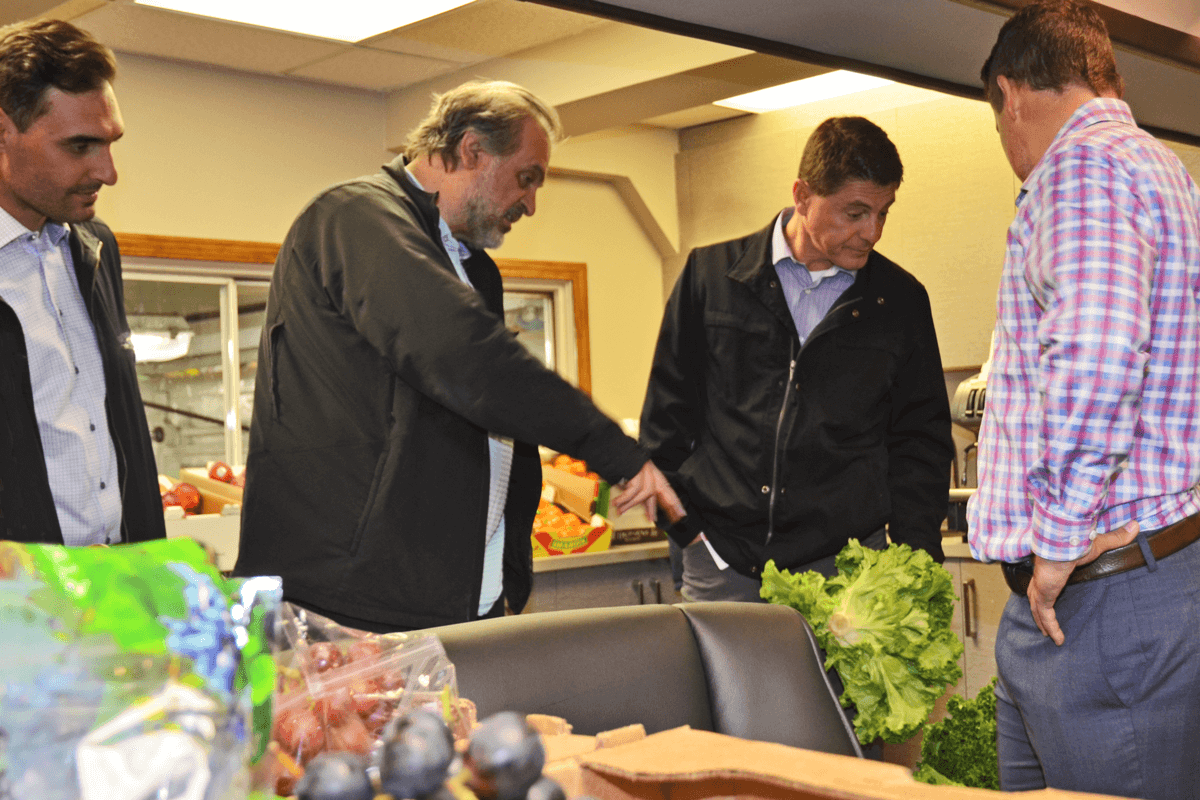 It's a family affair! Joey and Justin Longo alongside Longo's produce buyer Michael Fallico (left) seen here with Michael's father Tony Fallico (centre) of F.G. Lister. Tommy Longo was one of Tony's first customers back in 1981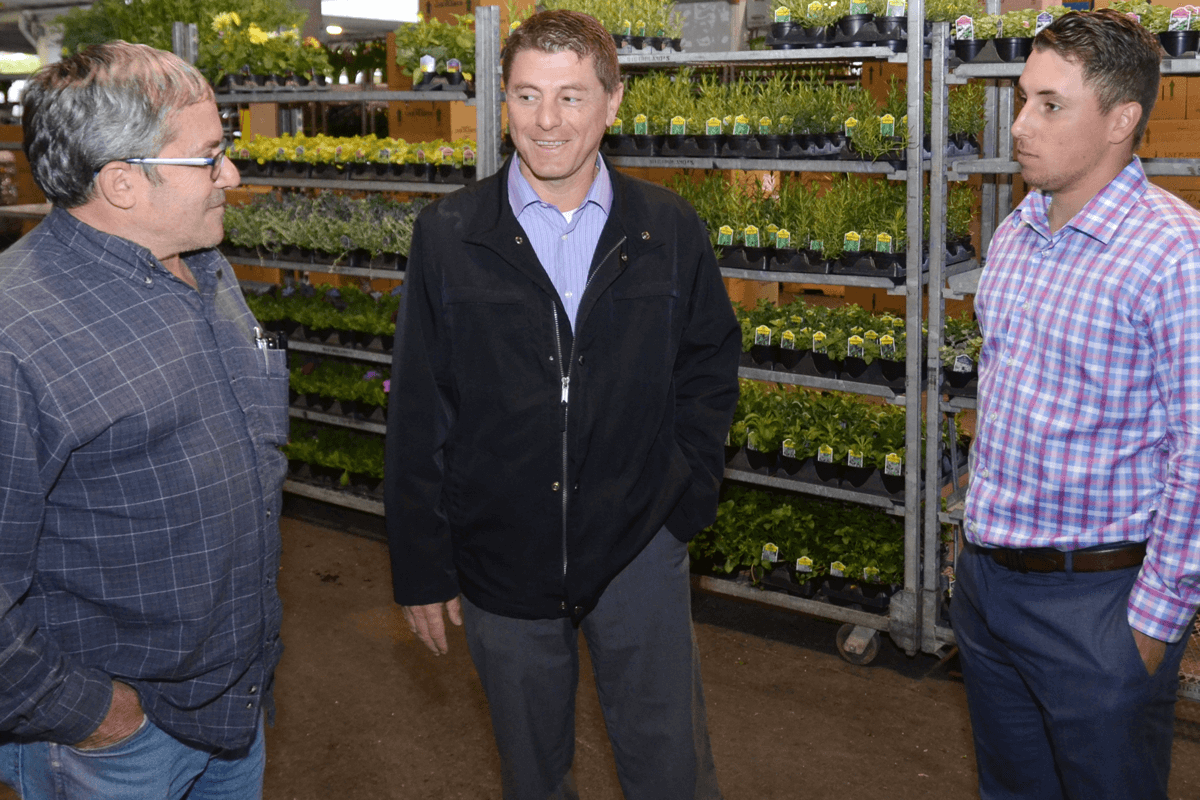 Joey Longo (centre) and son Justin (right) seen here at the Ontario Food Terminal with long-time vendor partner Nick Girolamo Farms, who has been Longo's herb farmer since the 1960's

So many shouts of, "Hey Joey!" from across the lot or being introduced to vendor partners, some of whom remember Joey as a child accompanying his father and Longo's Co-Founder Tommy to 'the market.' These are relationships with Ontario farmers and vendors that are as old as Longo's is. These long-established partnerships are ones that current produce buyers like Michael Fallico are tasked with maintaining.
You may have seen our #TasteOntario appear online and in-store. This is our commitment to supporting the best this province has to offer. During the summer months the local season is in full swing. In fact, total local produce in-store jumps significantly to 75%, in contrast to 10% throughout the winter.

When you see two and three generations of Ontario farmers ready to go at 4 a.m. waiting for buyers to purchase their freshly picked crop, well you can't help but admire it. And that food terminal product purchased by our buyers, you'll find it on our shelves in less than 24 hours. It's nothing short of impressive. And, it encourages you to make a conscious effort to seek out Foodland Ontario while grocery shopping.
A couple of months ago, Canadians took to social media and rallied behind Leamington in support of Ontario's tomato farmers. French's stepped up to the plate and agreed to source Leamington tomatoes for its ketchup products. Last week, the company took it one step further and announced it will move production and bottling of all French's ketchup sold in Canadian retail to Toronto.
Whether it's the Ketchup Kerfuffle or a trip to the market, the message is clear – supporting homegrown is a commitment we should all share. For Longo's, it's in our roots (pun not intended). For our customers, Taste Ontario is our promise to give you the chance to support local as well.
If you want to know what's growing in Ontario this season, take a look at our infographic below: