Whether it's grilled, baked or poached, salmon is one of the most nutritious foods you can eat. It has a mild, delicate flavour and the pinkish-orange flesh melts in your mouth in large moist flakes. Something this healthy and delicious needs its own celebration—which is why Longo's created Salmonfest! And it's that time of year again.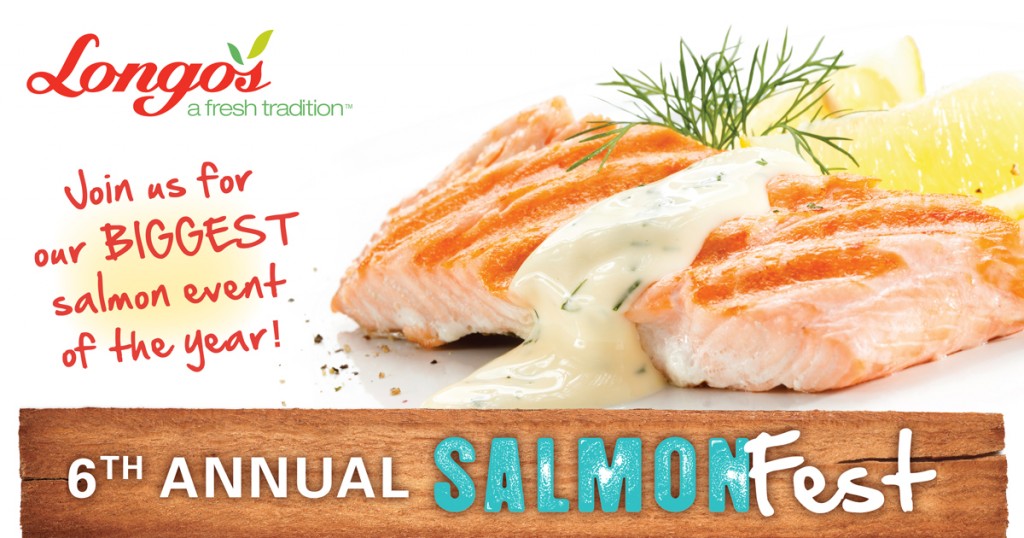 For two days, starting this Friday (August 28th, 2015) our FRESH salmon offerings (whether you prefer wild, farmed, or organic) will be celebrated in stores. Only 2 days you ask? That's what makes it exciting! But don't fret, the fresh fish festivities will continue throughout the next week with scrumptious savings and offerings in the Seafood department. Be sure to speak to our Seafood Experts, who are more than happy to chat with you about their knowledge, salmon cooking tips, recipes, and even share their adventures from past Longo's educational salmon trips to New Brunswick.
Now, let's get to the eating, shall we?
For more delicious recipes, search for 'salmon' in the Longo's recipe database.