Warm Honeyed Pear and Chestnut Salad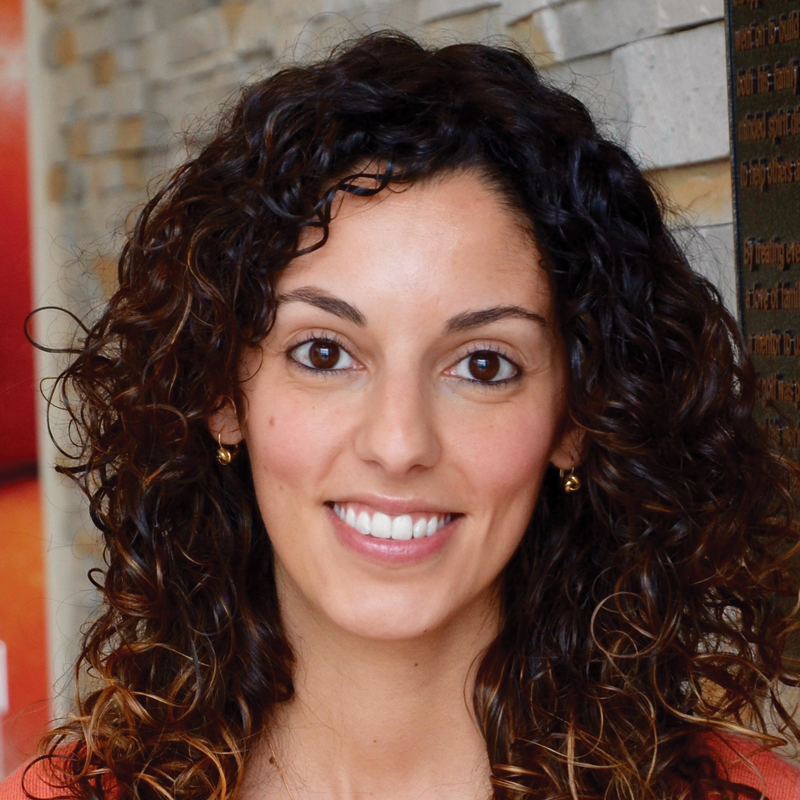 Rich reds and fresh greenery — it's not just decorated evergreens that are sporting these popular seasonal colours. When the holidays come around, we always celebrate in full cover. Try this delicious warm honeyed pear and chestnut salad recipe today. For added elegance, check out the tip below on how to make fig 'flowers'.
Prep: 15 min Cook: 10 min Serves: 6 to 8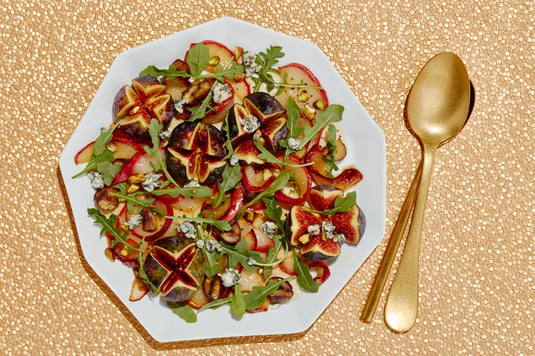 Ingredients:
2 tbsp Longo's Extra Virgin Olive Oil

2 large red-skinned pears, quartered, cored and thinly sliced lengthwise

1 cup peeled, roasted chestnuts, halved

3 tbsp white wine vinegar

1 tbsp Longo's Pure Liquid Honey

1/4 tsp each salt and pepper

1 tub (142 g) Longo's Organic Arugula

Longo's Crumbled Original Soft, Unripened Goat's Milk Cheese or Crumbled Blue Cheese (optional)

Longo's Sea Salted Dry Roasted Pistachios, shelled and chopped (optional)
DIRECTIONS:
Heat oil in large, nonstick skillet set over medium heat. Add pears and chestnuts. Sauté for 10 minutes or until pears are golden.
Remove from heat; stir in vinegar, honey, salt and pepper until skillet mixture is well glazed. Cool at room temperature for 15 minutes.
Toss arugula with warm pear mixture. Sprinkle with cheese and pistachios before serving (if using).
Tip: For an elegant presentation, serve salad in a shallow bowl or on a platter. Cut almost all the way through 6 fresh figs, leaving the bottoms intact. Arrange fig 'flowers' over the salad before sprinkling with cheese and pistachios.
Per serving (1/6th recipe): 150 calories; 1 g protein; 5 g fat; 26 g carbohydrate; 3 g fibre; 11 g sugars; 115 mg sodium.