One of the top five meals in our house is grilled chicken with a glistening, carmelized crust. (I'll even eat if for breakfast.) Grilled chicken means no leftovers, and it also usually means that the neighbourhood kids are going to hang around for supper. That beautiful seared exterior comes from marinating. Marinades also offer that fall-off-the-bone tenderness that is the epitome of grilled chicken perfection. Delizioso! (Insert a tossed fingertip kiss here.)
From exotic global dishes to summery salads, there's not much you can't do with tender marinated chicken. Marinades are a great way to add flavour. And to make weeknights and patio parties even easier, Longo's has even pre-marinated it for you!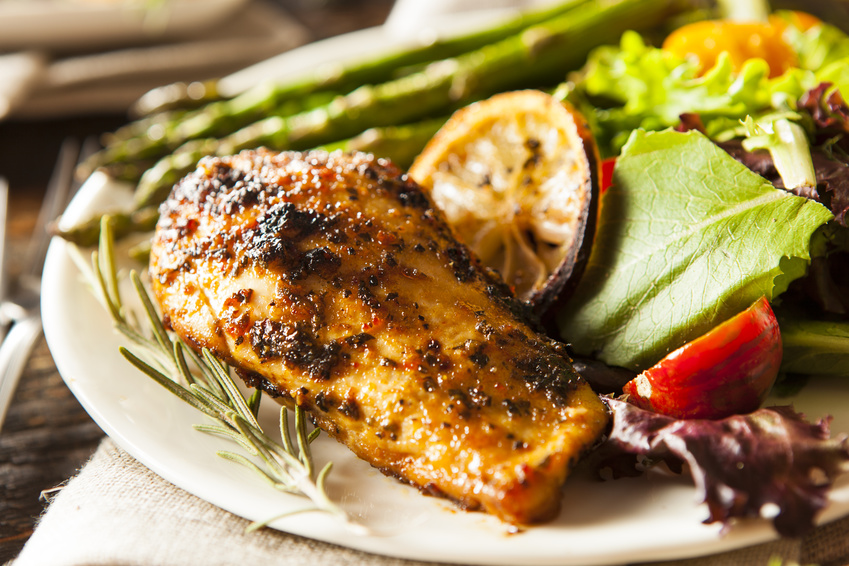 Longo's locally raised chicken comes in a variety of world marinades. You can choose from flattened, breast, thighs or drumsticks generously marinated in jerk marinade, fragrant herbs marinade, Asian teriyaki marinade, BBQ marinade or Szechuan marinade. These marinades are a must-have in my grilling arsenal.
The Longo's Szechuan marinated chicken is my favourite and is available ready-to-eat at the hot counter in the Kitchen, or you can take the Szechuan Marinated Chicken Drumsticks ready-to-cook at home from the Meat Department. You can also learn how to make it yourself by clicking the image below for the recipe.
My secret to avoid ending up with a charred, overcooked mess (yes, this has happened) is to first prep the grill with a high heat oil, like Grapeseed. Sear the marinated chicken on medium to high heat until you have those beautiful carmelized grill marks, and then move the chicken to indirect heat to finish cooking.
Easy, delicious, and fast. Perfect for my on-the-go family. :)