The Smore-wich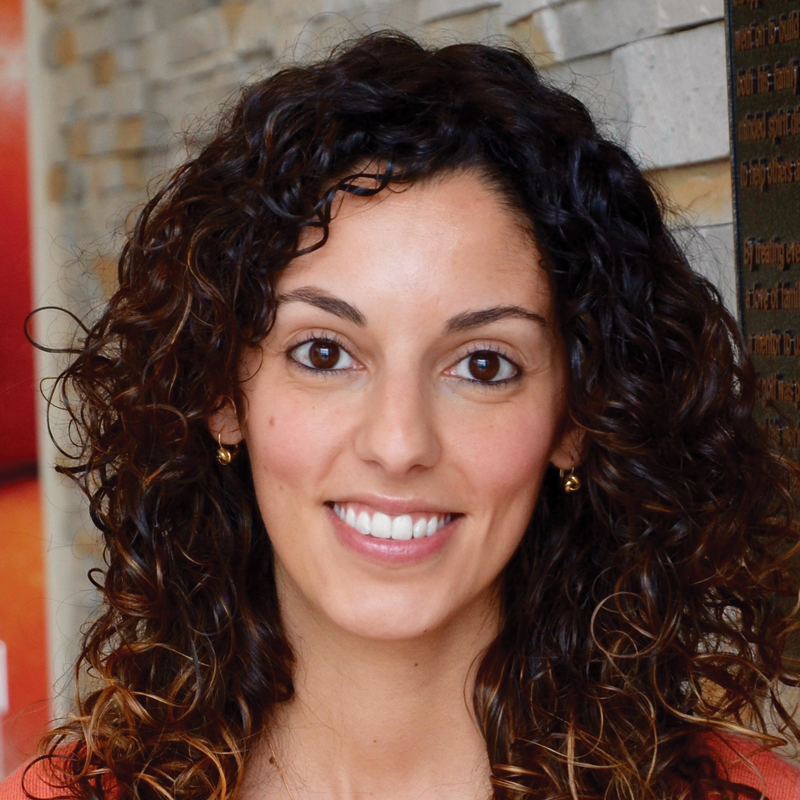 Who said you can't enjoy camping indoors? Transport yourself to your childhood summer campfire with our easy recipe for s'mores, with a fun reimagined twist! Loaded with Breyer's ice cream, gooey marshmallows and sandwiched between toasty waffles, the Smore-wich is a sweet stack of pure joy. Serve this with some chocolate drizzle, fo shizzle and have people asking for 's'more' all year long. Make sure to leave your feedback in the comments below.
Prep: 5 min Cook: 1 min Serves: 1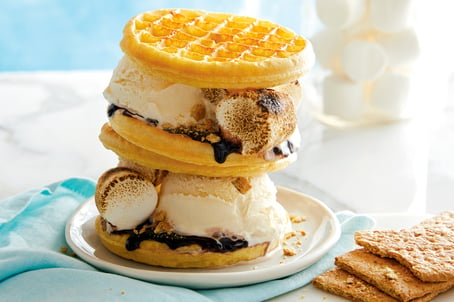 Ingredients:
2 Eggo Original Waffles

2 graham crackers, coarsely chopped

3 large marshmallows

1/2 cup Breyers Creamery Style Ice Cream

Chocolate sundae syrup (optional)
Directions:
Toast waffles until lightly golden. Sprinkle a little of the graham crackers on top of one waffle.
Broil or toast marshmallows for about 1 minute or until light golden.
Place ice cream on waffle; sprinkle with remaining graham crackers. Top with marshmallows, drizzle with chocolate syrup, if using, and add remaining waffle to sandwich together.
Tip: Change up the flavour of your Smore-wich by using your favourite ice cream flavour. For added chocolate flavour, sprinkle with a few mini chocolate chips as well.
Per serving (1 smore-wich): 430 calories; 7 g protein; 14 g fat; 70 g carbohydrate; 2 g fibre;
33 g sugars; 470 mg sodium.