Steak Provençal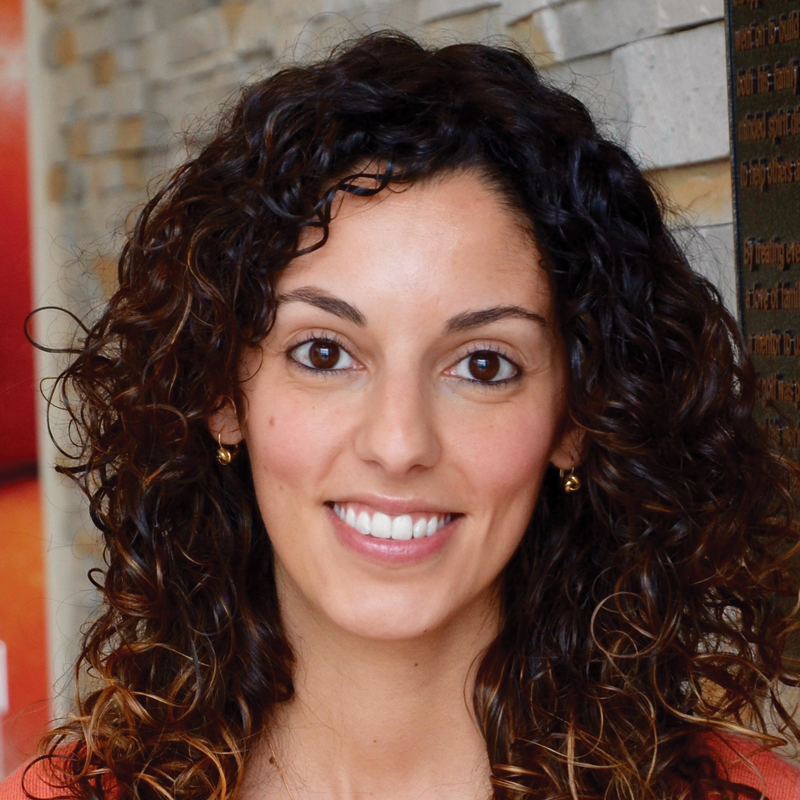 Do you have a hankering for some tender succulent meat? Well, a little Steak Provençal never hurt anybody. Infused with French flavours from our Signature Herbs de Provence Mustard and topped with a fragrant tomato vinaigrette, this recipe will grace your summer barbecues and make you the talk of the town. So fire up the grill, sharpen your knives and give this recipe a try. We look forward to your feedback in the comments below. Prep: 10 min Marinate: 20 min Cook: 10 min Serves: 4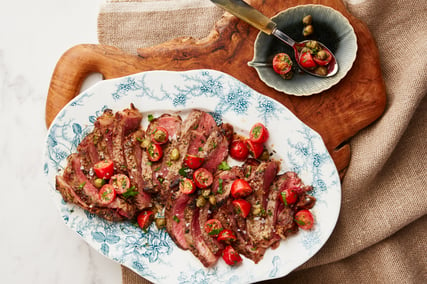 Ingredients:
2 tbsp Longo's Signature Herbs de Provence Mustard

2 tbsp Longo's Extra Virgin Olive Oil

2 tbsp red wine vinegar

2 cloves garlic, minced

1/4 tsp each salt and pepper

1/4 cup packed parsley leaves, divided

2 tbsp Longo's Capers, divided

2 Ontario AAA beef striploin or sirloin steaks, trimmed (about 8 oz each)

1 cup Longo's Grape Tomatoes, halved
Directions:
Blend mustard with olive oil, vinegar, garlic, salt and pepper; measure out and set aside 1 tbsp mustard mixture for tomatoes.
Finely chop 1 tbsp each parsley and capers; stir into remaining marinade. Coat steaks with marinade and let stand at room temperature for 20 minutes (or reserve in refrigerator for up to 1 day).
Roughly tear remaining parsley leaves; add to tomatoes along with remaining capers and reserved mustard mixture. Toss gently to combine.
Preheat a well-seasoned cast iron skillet over medium heat. Add steaks and cook for 5 to 6 minutes per side or until cooked to preferred doneness. Rest steaks for 5 minutes before slicing and topping with tomato salad.
Tip: Steaks can be grilled instead on a greased barbecue preheated to medium.
Flank Variation: Substitute flank steak for the strip loin.
Per serving: 270 calories; 31 g protein; 14 g fat; 3 g carbohydrate; 1 g fibre; 2 g sugars; 350 mg sodium.