Spinach Florentine Baked Egg Tartlets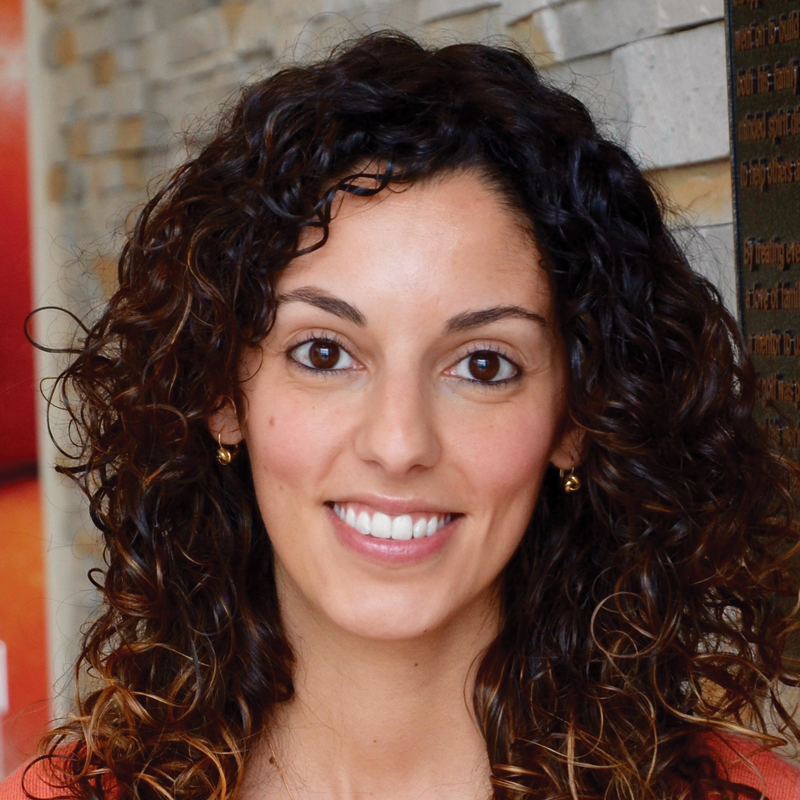 In search of brunch ideas for the weekend? Search no more! This quick and elegant Spinach Florentine recipe is easy like Sunday morning. We should warn you, if you plan on serving these, we're certain you'll be put on brunch hosting duty for every occasion – birthdays, Mother's Day, "we want more of those yummy egg things you made" days!
Prep: 20 min Cook: 25 min Serves: 8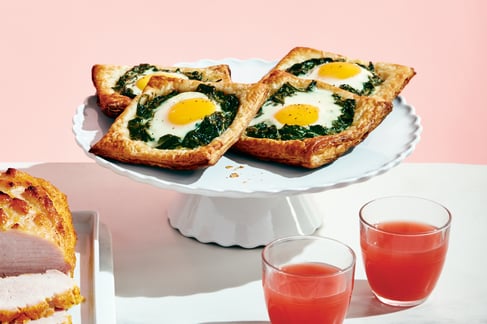 Ingredients:
1 tbsp Longo's Salted Butter
1 tub (142 g) Longo's Baby Spinach
1/2 cup mayonnaise
1/4 cup grated Parmesan cheese
2 cloves garlic, grated
1/4 tsp ground nutmeg
1 pkg (454 g) Longo's Puff Pastry, thawed
8 Longo's Large Eggs
Directions:
Melt butter in skillet set over medium heat. Add spinach; cover and cook for 1 minute. Uncover and cook for 2 to 3 additional minutes or until wilted. Transfer to bowl and cool slightly.
Add mayonnaise, Parmesan, garlic and nutmeg; mix well. (Make-ahead: Reserve for 1 day.)
Cut each sheet of puff pastry into 4 rectangles and place on parchment-paper-lined baking sheet(s). Grease the bottoms of 8 heat-proof ramekins and centre on each piece of puff pastry.
Bake in preheated 400°F oven on bottom 2 racks, rotating trays if needed halfway through, for 12 minutes or until pastry begins to puff around the edges of the ramekins.
Working quickly, using oven mitts, remove ramekins. Spoon some of the spinach mixture around the edges of the hollow left by the bowl, making a nest for the eggs. Crack an egg into each spinach "nest."
Bake (rotating sheets as needed halfway through) for an additional 7 to 10 minutes or until whites are set and yolks are cooked to preferred doneness.
Tip: Crack each egg into a bowl before sliding it onto the centre of the tart.
Variation: Substitute Longo's Spinach or Artichoke Dip for the spinach filling.
Per serving: 400 calories; 13 g protein; 27 g fat; 26 g carbohydrate; 1 g fibre; 3 g sugars; 480 mg sodium.