Roasted Vegetable and Pasta Toss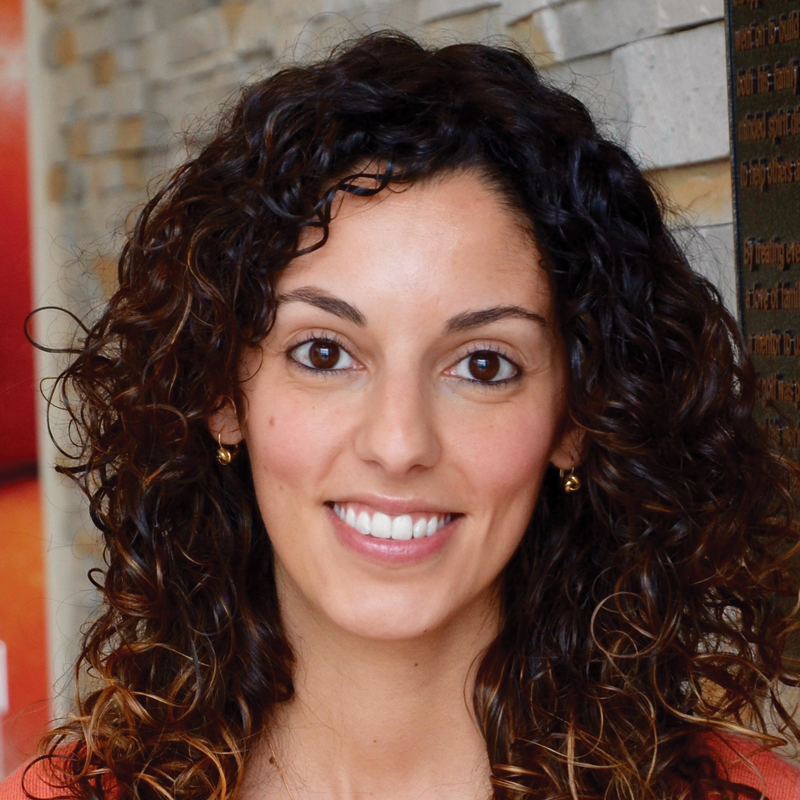 This recipe for roasted vegetable & pasta toss isn't just a colourful and easy dish to make, but boasts a wide variety of delicious flavours. This dish is also high source of fibre, low in sodium, an excellent source of vitamin C and folate and a good source of vitamin A.
Prep: 15 min Cook: 20 min Serves: 6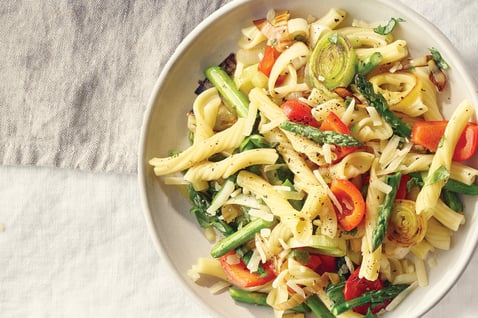 Ingredients:

2 leeks, white and light green parts only, sliced
1 bunch asparagus, trimmed and chopped
2 red bell peppers, chopped
1/4 cup Longo's Signature Extra Virgin Olive Oil, divided
1/4 cup chopped fresh Longo's Organic Basil, divided
1/4 tsp each salt and pepper
1 bag (500 g) Longo's Signature Organic Artisan Torchietti Pasta
1/4 cup grated Parmesan cheese (optional)
Directions:
Toss leeks, asparagus and peppers with 3 tbsp each of the oil and basil, salt and pepper. Spread onto parchment-paper-lined baking sheet and roast in preheated 400°F oven for 20 minutes; set aside.
Boil pasta in pot of boiling salted water for about 10 minutes or until al dente. Drain and return to pot; add roasted vegetables to pot. Toss with remaining oil and basil.
Sprinkle with Parmesan to serve, if using.

Per serving: 410 calories; 12 g protein; 10 g fat; 70 g carbohydrate; 5 g fibre; 4 g sugars; 105 mg sodium.