Roasted Rainbow Carrots and Kohlrabi with Labneh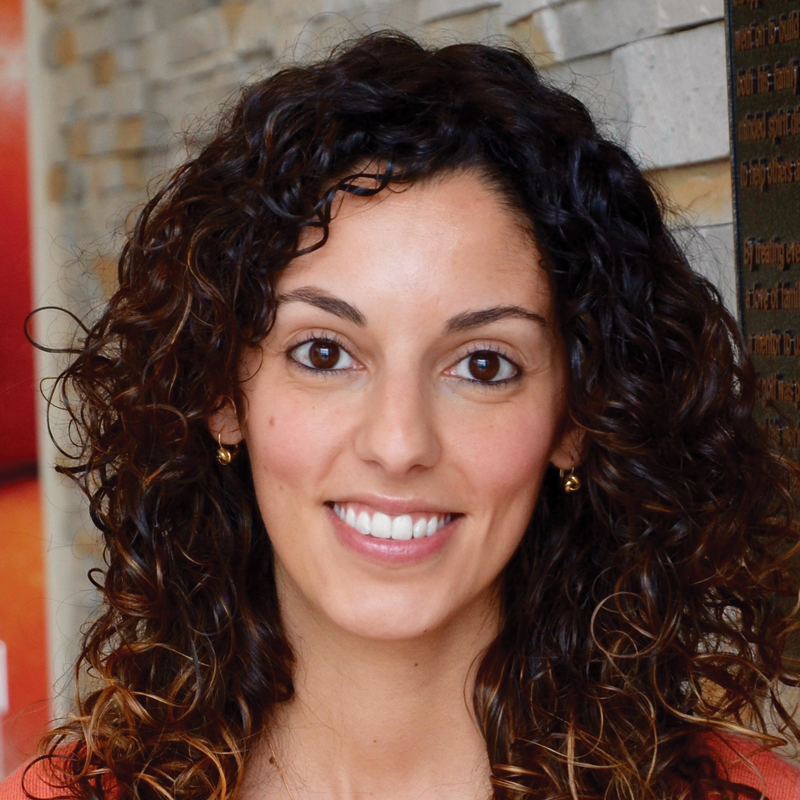 Let's not be boring and introduce your palate to a whole new set of fresh flavours! This simple yet elegant recipe for Roasted Rainbow Carrots and Kohlrabi with Labneh is a splendid union of flavours with the sweet crunch of carrots and the pepperiness of the Kohlrabi. Set on a bed of creamy labneh, this salad is the perfect side dish to any meal. Get inspired by major salad goals, and try your hand at this recipe. Make sure to leave your feedback in the comments below.
Prep: 20 min Chill: 2 hr Cook: 40 min Serves: 4 to 6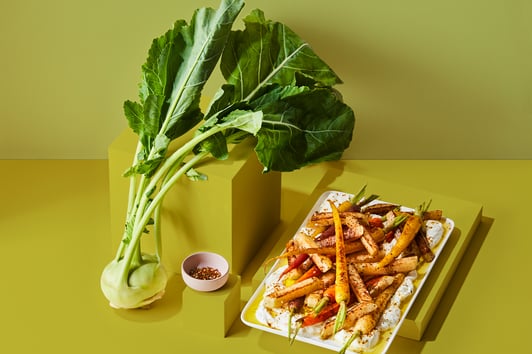 Ingredients:
2 bunches rainbow carrots (about 2 lb), peeled

2 kohlrabi bulbs, peeled

1/4 cup Longo's Signature Extra Virgin Olive Oil, divided

2 tbsp fresh lemon juice

2 tsp za'atar, divided

1/4 tsp each salt and pepper
Labneh:
2 cups 2% plain natural yogurt

1/2 tsp salt
Directions:
Labneh: Line fine-mesh sieve with coffee filter or cheesecloth; set over bowl. Stir together yogurt and salt; transfer to prepared sieve. Cover with plastic wrap and refrigerate for 2 hours or overnight until thickened to consistency of spreadable cream cheese. Transfer to bowl; refrigerate until ready to use.
Carrots and Kohlrabi: Halve thin carrots and quarter larger carrots lengthwise. Cut in half or thirds crosswise. Cut kohlrabi into 1/2-inch thick slices; stack slices and cut into 1/2-inch thick batons.
Whisk together 2 tbsp of the oil, lemon juice, half the za'atar, salt and pepper. Add carrots and kohlrabi; toss to coat. Spread onto parchment-paper-lined baking sheet. Roast in preheated 400°F oven for 40 minutes or until tender and browned with some crispy edges.
Spread labneh over bottom of serving platter. Top with roasted vegetables; drizzle remaining oil and sprinkle remaining za'atar.
Tip: Be sure to use natural yogurt for making labneh; yogurt thickened with gelatin or other thickeners will not separate into solid and liquid components. The longer the yogurt drains, the thicker the labneh will become. If it gets thicker than you like, simply stir some of the liquid back into it.
Baby Carrot Variation: Substitute 2 bags (340 g each) baby rainbow carrots for the whole carrots to speed up the recipe.
Per serving (1/6th recipe): 220 calories; 6 g protein; 12 g fat; 24 g carbohydrate; 6 g fibre; 12 g sugars; 480 mg sodium.