Roasted Beets, Squash & Onions with Candied Walnuts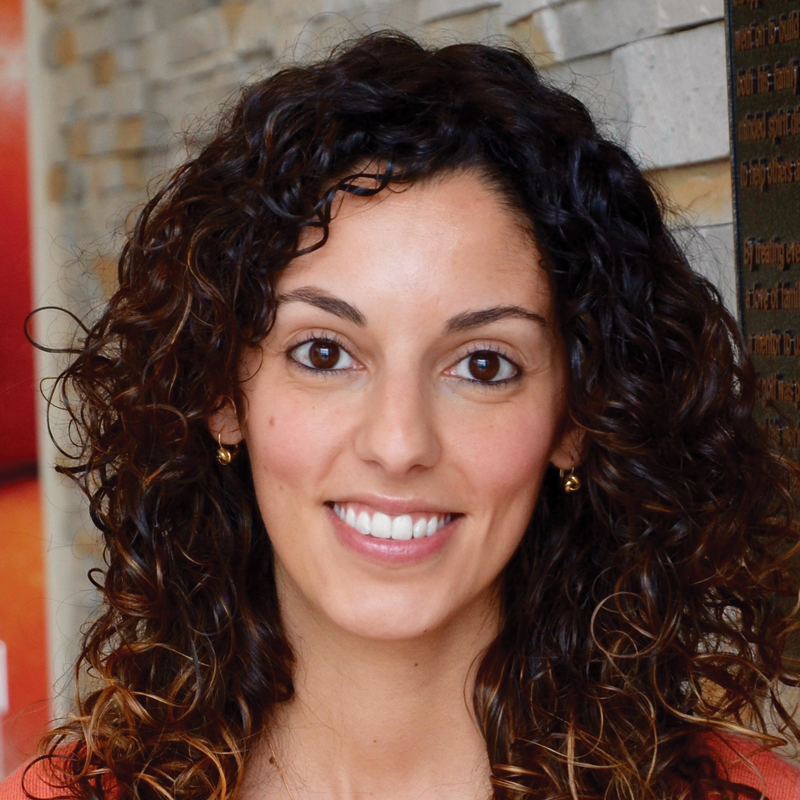 The rich colours of Ontario's incredible fall harvest is evident in this flavourful dish of roasted beets, squash and onions. A perfect side to your Thanksgiving turkey, the addition of the candied walnuts might even encourage the little ones in the family to give this vegetable dish a try.
Prep: 15 min Cook: 45 min Serves: 4 to 6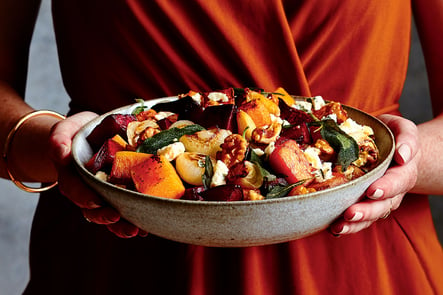 Ingredients:
1 pkg (400 g) Longo's Fresh Cubed Butternut Squash
1 pkg (8 oz) peeled cipollini onions, cut into quarters
8 cloves garlic, divided
3 tbsp Longo's Roasted Garlic and Shallot Grilling Oil, divided
Salt and pepper
1 pkg (400 g) Longo's Cubed Red Beets
2 tbsp Longo's Unsalted Butter
1/2 cup fresh Longo's Sage, leaves only
1/2 cup crumbled Gorgonzola cheese
2 tsp sherry vinegar
Ingredients - Candied Walnuts:
1/2 cup Longo's Walnut Halves
2 tbsp granulated sugar
2 tsp Longo's Unsalted Butter
Directions:
Toss squash, onions, 4 of the garlic cloves, 1 tbsp of the oil and pinch each salt and pepper together. Scrape onto one half of a parchment-paper-lined bakingsheet; set aside.
Toss beets, remaining garlic cloves, 1 tbsp of the oil and pinch each salt and pepper together. Scrape onto the other half of the prepared baking sheet. Roast in preheated 425°F oven for 45 minutes, stirring occasionally until tender and golden.
Candied Walnuts: Heat small non-stick skillet over medium heat. Cook walnuts, sugar and butter, stirring frequently, for about 4 minutes until sugar is melted and walnuts are evenly coated. Spread onto parchment-paper-lined plate and, using two spoons, separate the sticky walnuts; set aside to cool.
Melt butter and remaining oil over medium-high heat until butter begins to bubble. Fry sage leaves, a few at a time, in small batches until they are crisp. Remove from pan and drain on paper-towel-lined plate; set aside.
Gently combine roasted vegetables with Gorgonzola, vinegar, candied walnuts and fried sage; serve immediately.
Per serving (1/6th recipe): 300 calories; 7 g protein; 21 g fat; 26 g carbohydrate; 5 g fibre; 12 g sugars; 490 mg sodium.