Potato Fish Chowder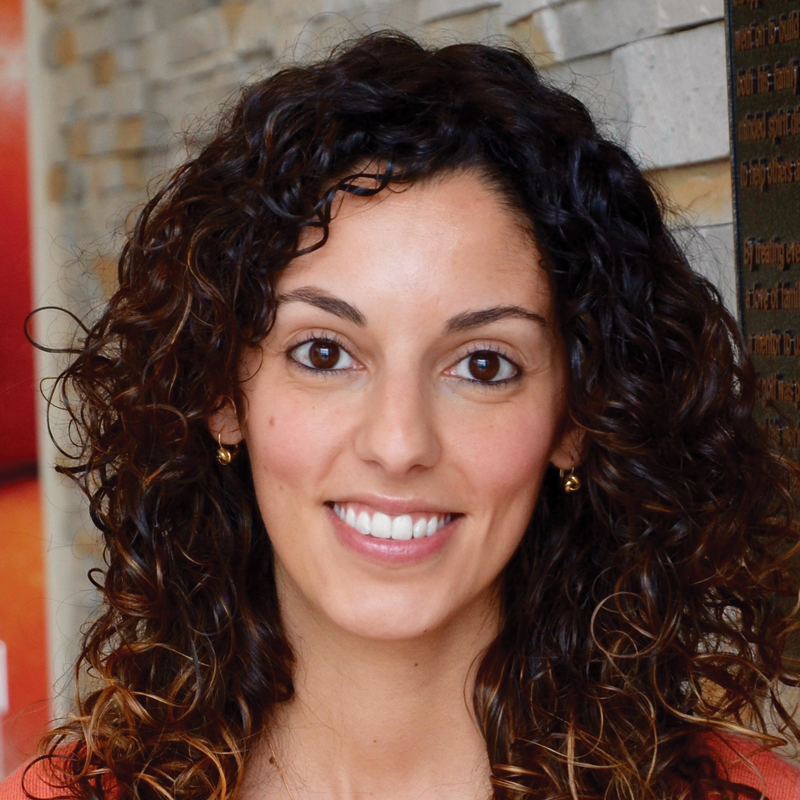 A winter storm is coming (yet again) and we've got a delicious way to keep you warm as the temperature drops and the snowflakes fall. Try this simple recipe for Potato Fish Chowder, featuring Campbell's 30% Less Sodium Seafood Broth, and stay warm this season.
Prep: 10 min Cook: 25 min Serves: 4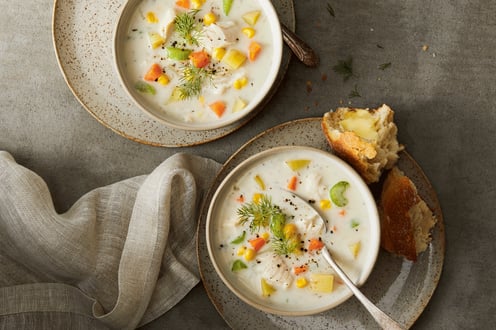 Ingredients:
2 tbsp Longo's Country Churned Salted Butter
2 stalks celery, chopped
1 carrot, chopped
1 onion, chopped
1 tsp each dried dill weed and thyme leaves
2 large yellow flesh potatoes (about 1 lb/454 g), diced
1/4 cup all-purpose flour
1/2 tsp each salt and pepper
1 carton (900 mL) Campbell's 30% Less Sodium Seafood Broth
1 dried Longo's Bay Leaf
1/2 cup 35% whipping cream
2 cups chopped raw skinless fish fillets (about 400 g), such as Pacific snapper or tilapia
1/2 cup frozen Longo's Peaches and Cream Corn, thawed
Directions:
Melt butter in soup pot over medium heat. Sauté celery, carrot, onion, dill and thyme for about 3 minutes or until starting to soften. Stir in potatoes, flour, salt and pepper; continue to stir for 2 minutes.
Increase heat to medium-high and pour in broth and bay leaf. Stir and bring to a boil. Cover and reduce heat to medium; simmer for 15 minutes or until potatoes are tender. Stir in cream; return to a simmer.
Add fish and corn; stir and simmer for about 5 minutes or until fish flakes easily when tested with a fork. Discard bay leaf before serving.
Per serving: 400 calories; 26 g protein; 19 g fat; 34 g carbohydrate; 4 g fibre; 6 g sugars; 960 mg sodium.