Pomegranate Bellini Mini Loaves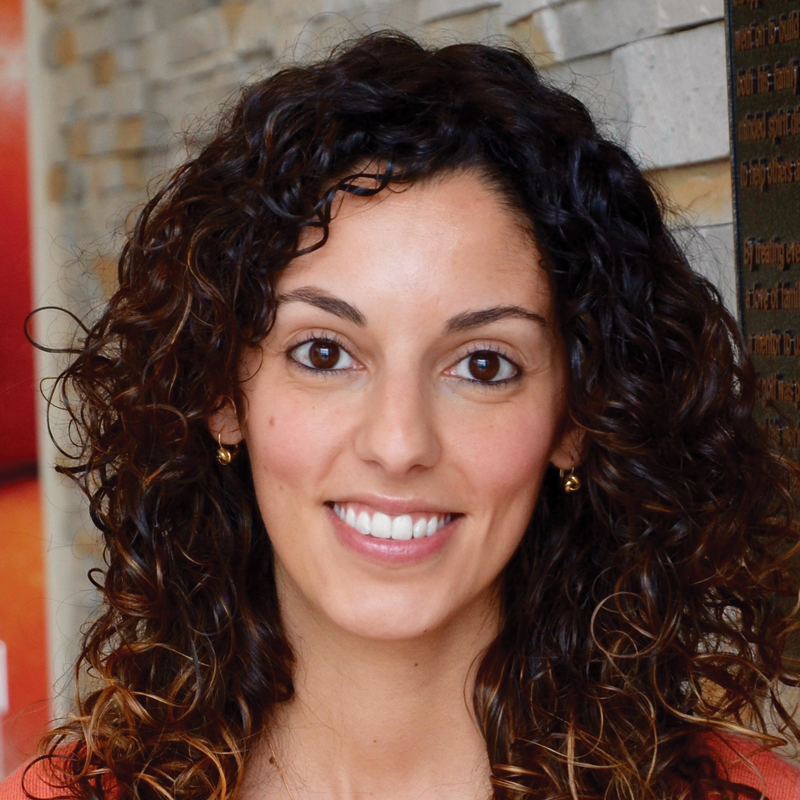 Still feeling the effects of Blue Monday? Well we have a recipe that won't just cheer you up, it's worthy of raising a glass to. Try our Pomegranate Bellini Mini Loaves, which includes a sparkling wine glaze. Don't forget to check out the gluten-free variation below.
Prep: 15 min Bake: 35 min Yield: 4 mini loaves, 8 slices each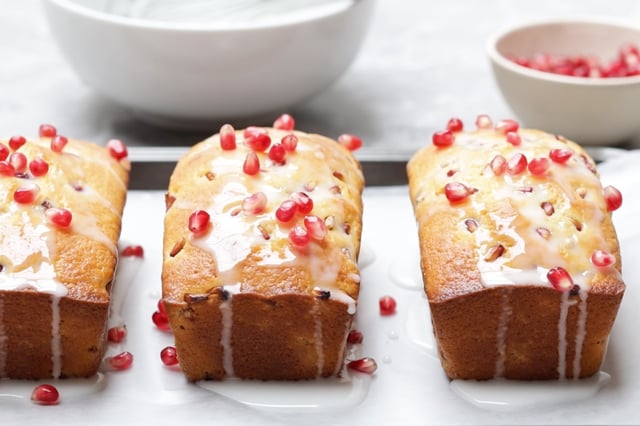 Ingredients:
2 cups Longo's Organic All Purpose Flour
1 cup granulated sugar
2 tsp baking powder
1/2 tsp salt
1 cup buttermilk
2 large eggs, lightly beaten
1/3 cup Longo's Unsalted Butter, melted
2 tsp pure vanilla extract
1 1/2 cups pomegranate arils
Ingredients - Sparkling Wine Glaze:

1/2 cup icing sugar
2 tbsp sparkling wine, plus more as needed
Directions:
Preheat oven to 350°F.
Spray four 5 3/4 x 3 1/4 mini loaf pans with cooking spray and line with parchment paper. Place prepared pans onto baking tray.
Whisk together flour, sugar, baking powder and salt. Make a well in the centre of the flour mixture.
Whisk together buttermilk, eggs, butter and vanilla in another bowl. Pour into the well of the flour mixture. Mix with a wooden spoon until just moistened. Batter will be lumpy. Fold in pomegranate arils. Evenly divide batter among prepared pans.
Bake for 35 to 40 minutes or until tester inserted in centre comes out clean.
(Make-ahead: Store at room temperature for up to 1 day. Cover and refrigerate to keep longer.)
Cool for 10 minutes before turning out onto a wire rack.
Per serving (2 slices): 180 calories; 3 g protein; 5 g fat; 32 g carbohydrates; 1 g fibre; 20 g sugars; 135 mg sodium.
Direction - Sparkling Wine Glaze:

While loaf is still a bit warm, whisk icing sugar and sparkling wine together to pourable consistency. Place a baking sheet under the cooling rack to catch any drips. Generously drizzle glaze onto mini loaves. Decorate with pomegranate arils and festive sprinkles if desired.
Gluten-Free Variation: Substitute gluten-free flour for all purpose flour.