Peach Puffs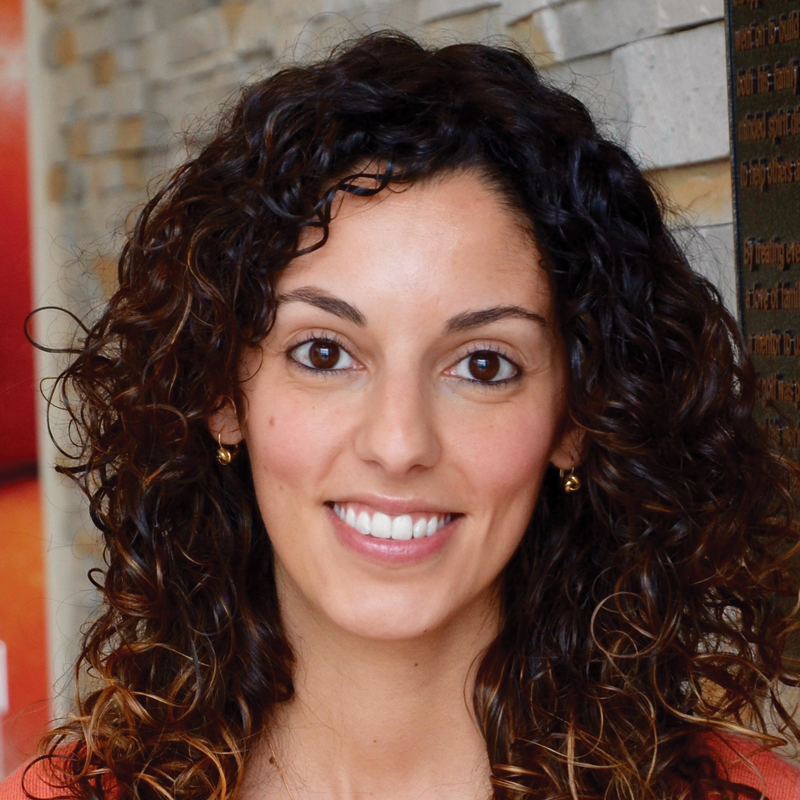 Invite your neighbours over this summer for a glass of chilled iced tea and a plate of our delightful peach puffs. Made to perfection from Longo's fresh peaches & Astro Original Yogurt, every bite of these puffs will transport you to a world of peachy bliss. P.S. The neighbours will die to get their hands on your secret recipe! Make sure to give these a try, and let us know what a hit they were in the comments below.
Prep: 20 min Stand: 10 min Cook: 20 min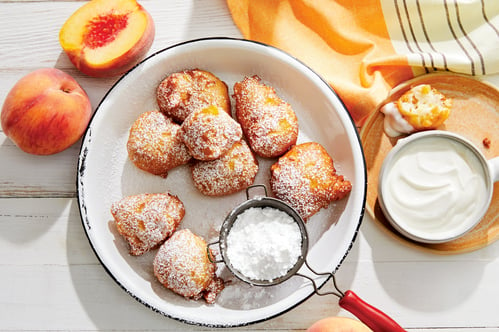 Yield: about 30 puffs
Ingredients:
1 1/2 cups Astro Original Balkan Plain 6% Yogurt, divided

1/2 tsp baking soda

1 1/2 cups all-purpose flour

1 tsp baking powder

1/4 tsp ground cardamom

Pinch salt

1 Longo's Enriched Coop Large Egg

1/4 cup granulated sugar

1/4 cup Longo's Signature Organic 2% M.F. Partly Skimmed Milk

2 fresh, small ripe but firm peaches, pitted and cubed

1 1/2 cups icing sugar, divided

Longo's 100% Pure Canola Oil
Directions:
Stir 1 cup of the yogurt with baking soda; set aside. Whisk together flour, baking powder, cardamom and salt; set aside.
Whisk egg with granulated sugar in large bowl. Whisk in yogourt mixture. Stir in flour mixture until combined. Gradually stir in milk; let stand for 10 minutes. Stir in peaches.
Stir remaining 1/2 cup yogourt with 1 tbsp of the icing sugar; set aside to serve with puffs.
Heat oil to 340°F to 350°F in deep fryer or large, deep saucepan, coming halfway up sides.
Place remaining icing sugar into large bowl.
Spoon 1 tbsp of the batter into the oil per puff, frying 4 to 6 puffs at a time. Fry for about 2 minutes or until golden brown. Remove with slotted spoon and immediately add to icing sugar bowl and toss to coat well. Repeat with remaining batter.
Serve warm or at room temperature with sweetened yogourt.
Per serving (1 puff with sauce): 110 calories; 1 g protein; 7 g fat; 9 g carbohydrate; 0 g fibre; 4 g sugars; 35 mg sodium.