Peach Brown Betty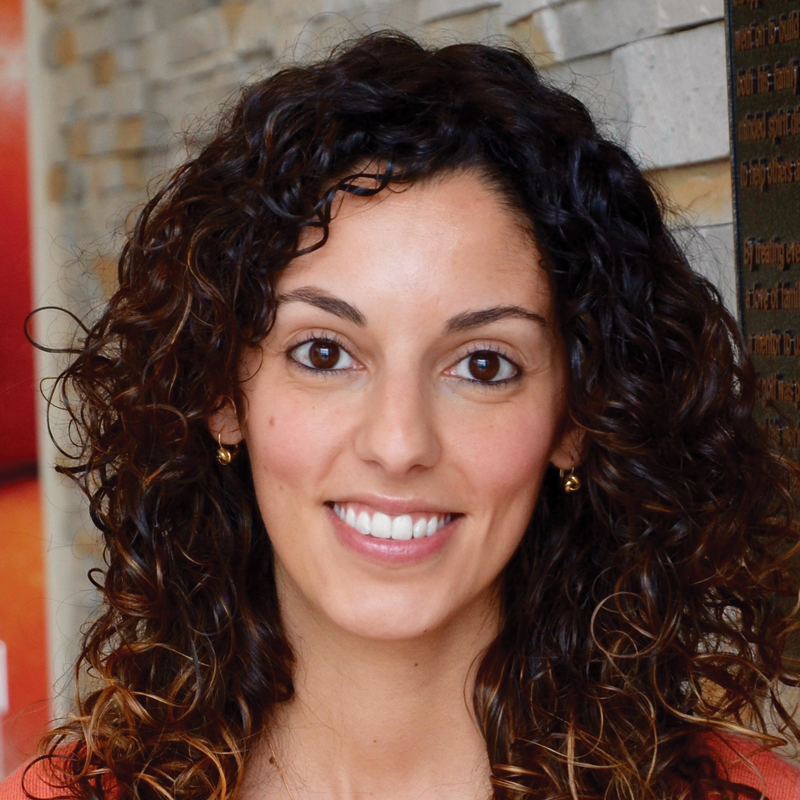 Nothing says summer like a juicy Ontario peach. If you're a peach lover or just a fan of homegrown goodness, then you won't want to miss out on PeachFest beginning August 10th at Longo's. To put you in a peachy mindset, try this recipe for Peach Brown Betty - desserts really don't get any easier than this!
Prep: 10 min Grill: 10 min Yield: 4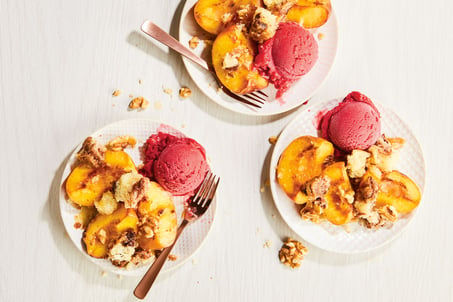 Ingredients:
4 fresh ripe peaches, quartered
2 tbsp Longo's Unsalted Butter, divided
1/4 cup Longo's Signature Maple Syrup, divided
4 slices (1/4-inch thick each) Longo's Cinnamon Coffee Cake
1/4 cup Longo's Walnut Halves and Pieces
1 tub (475 mL) Longo's Signature Raspberry Sorbet Gelato
Directions:
Cut 4 pieces of Longo's Foil about 16 inches long and fold them in half. Divide peach quarters in the centre of each foil piece. Top each with 1/2 tbsp of the butter and 1 tbsp of the maple syrup. Pull over one side of the foil, folding the edges to seal. Fold the remaining edges to seal packet.
Cook on preheated grill over medium heat, lid closed, turning once, for about 8 minutes or until tender.
Open packet and top each with cake slice, roughly crumbled by hand, and walnuts. Serve with raspberry sorbet on top or on the side.
Per serving: 320 calories; 2 g protein; 13 g fat; 51 g carbohydrate; 2 g fibre; 42 g sugars; 40 mg sodium.