Nutella Moments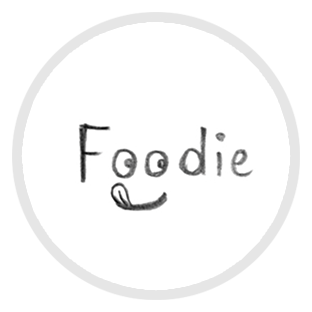 We are spreading our nuttiness for Nutella to the next level by introducing the Nutella Creperie at Longo's. No, your eyes aren't playing tricks on you. You read that correctly. We have a team of crepe connoisseurs touring from store-to-store preparing warm, made-to-order crepes topped with smooth, creamy Nutella. You have the choice of having it just like that or topping it with fresh strawberries or bananas. (Here's a secret, if you are really, really nice to them, they will combine both fruit for you). This is the first of its kind in Canada, and it's a natural fit as Longo's and Ferraro have a shared Italian heritage—as well as a long-standing collaborative relationship.
These crepes are made using the freshest ingredients and are made right in front you. Watch how they do it!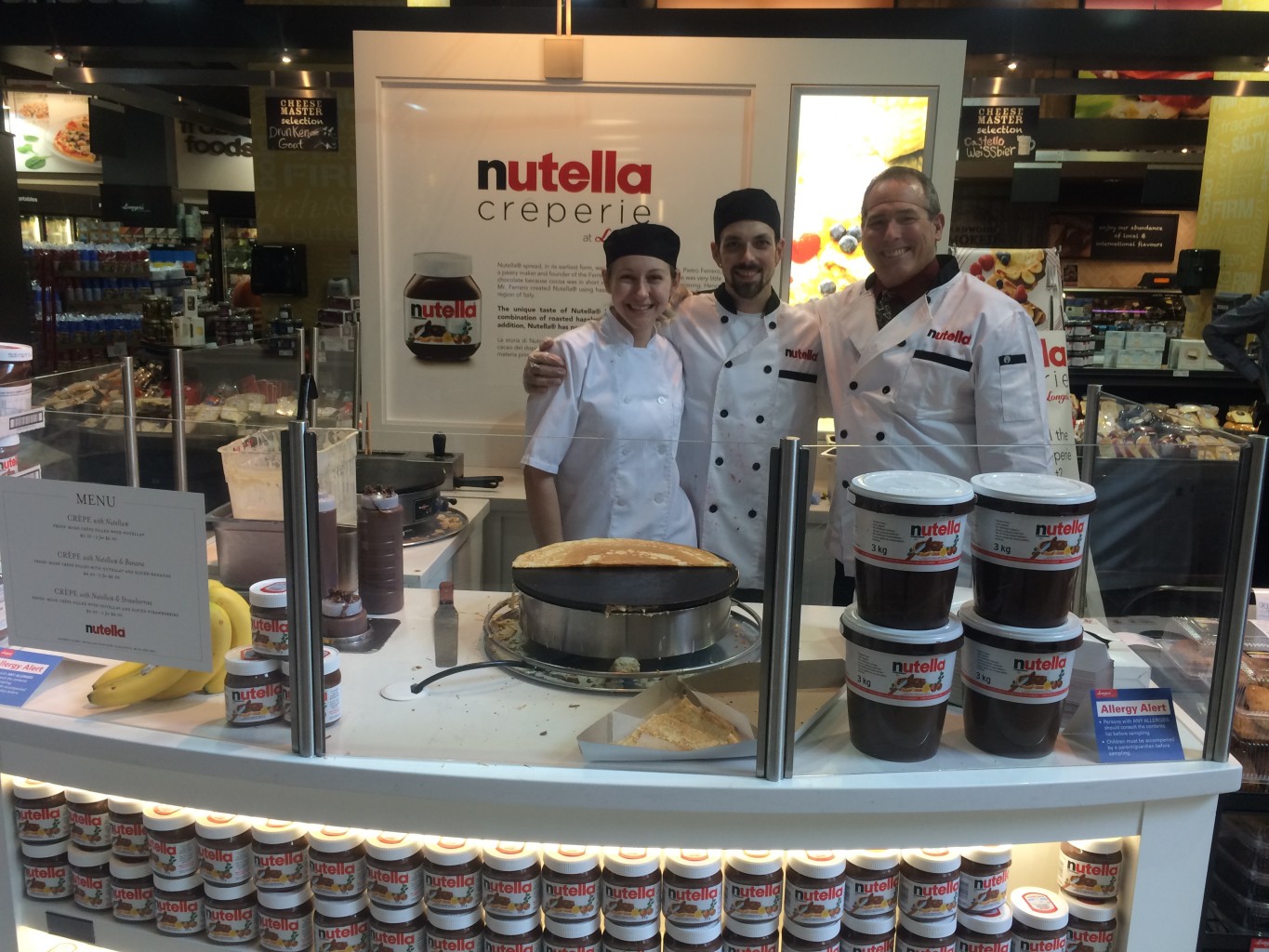 We officially launched the pop-up crepe kitchen at our Maple Leaf Square location. Our very own Nutella-loving, Rosanne Longo, even got behind the counter and learned the craft of crepe-making before enjoying one herself. Her crepe making advice? "It's all in the wrist."
[shortgallery title="Nutella Moments" gallerynumber="9949" pics="7"]
To help celebrate the kick-off, we invited customers to share their favourite family #NutellaMoments with us on Twitter. Check out our five winners who each received a personalized Nutella Prize Pack plus a $50 Longo's gift card.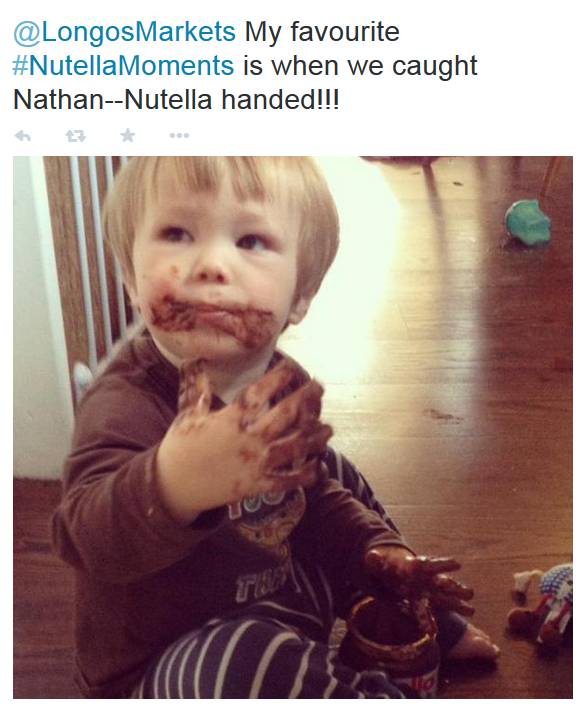 Visit our website to find out when the Nutella Creperie will be at a store near you.