Looking back on a season of giving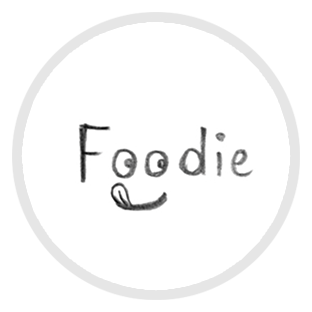 After recovering from my 'turkey coma' this past Thanksgiving, it got me reminiscing about the generosity and giving this time of year from our team members and customers.
We supported Ovarian Cancer Canada throughout September. During the month, $2 from every sunflower purchase was donated to the cause. Karen with Ovarian Cancer Canada says survivors adopted the sunflower as their own because they loved its significance; it stands tall and proud, is a flower of strength and is always seeking to find the sun. With the support of our customers, Ovarian Cancer Canada reached its goal. Over six years, over $40,000 has been raised through the sale of sunflowers in September at Longo's. This money supports their national awareness and program initiative, which allows them to reach women. Karen points out knowledge is the best tool for defense, since there is no screening test.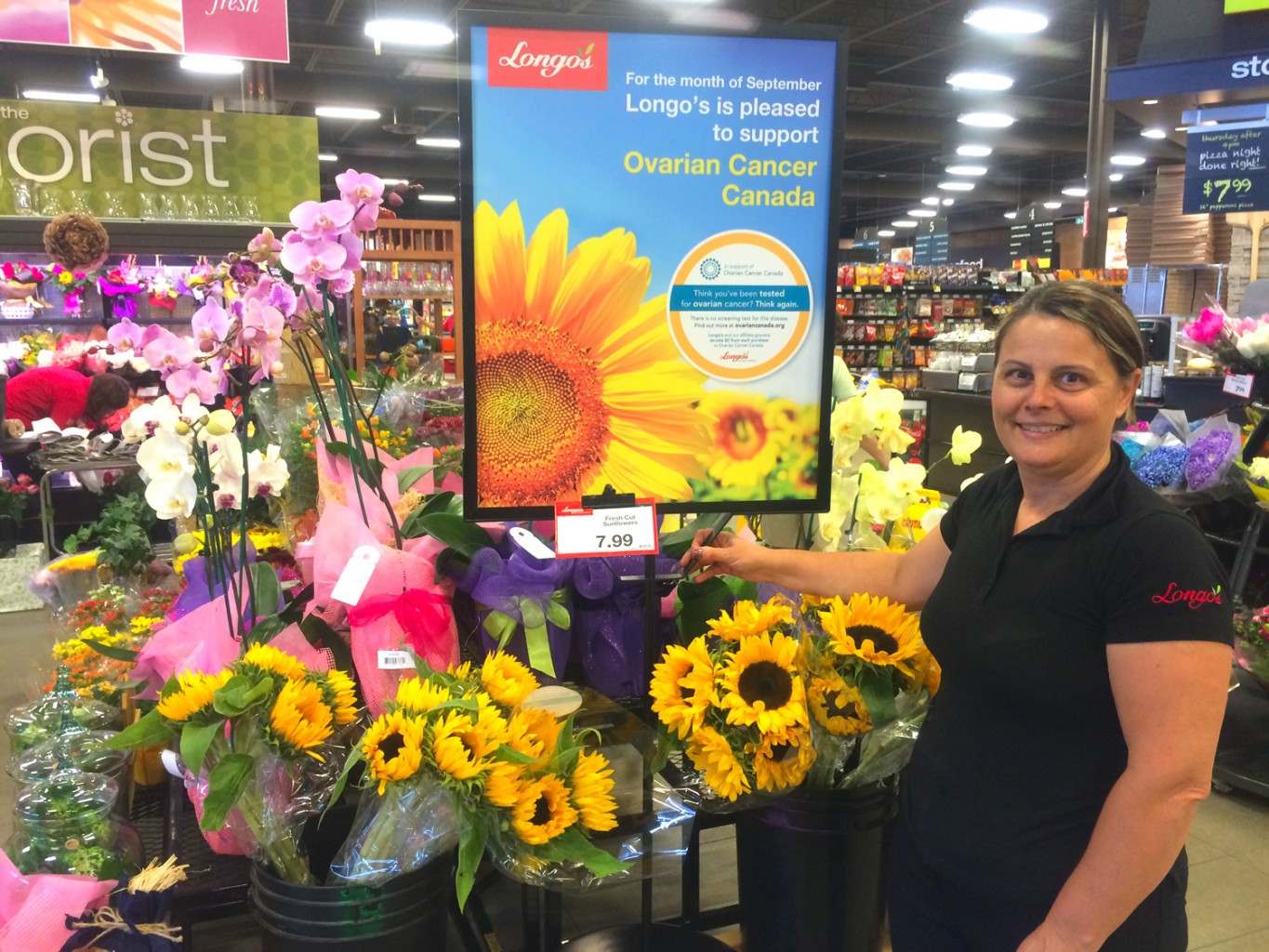 Our Neighbour-in-Need bags also rolled into stores for the start of the fall season. Each food bag is filled with our community's most needed items and is assembled by our team of Longo's volunteers (and let me tell you, our team members have a fun time putting the bags together. Just take a look!). These food bags were purchased by our customers and then donated to local food banks. Thanks to our amazing volunteers and customers, almost 6800 bags were distributed just in time for Thanksgiving.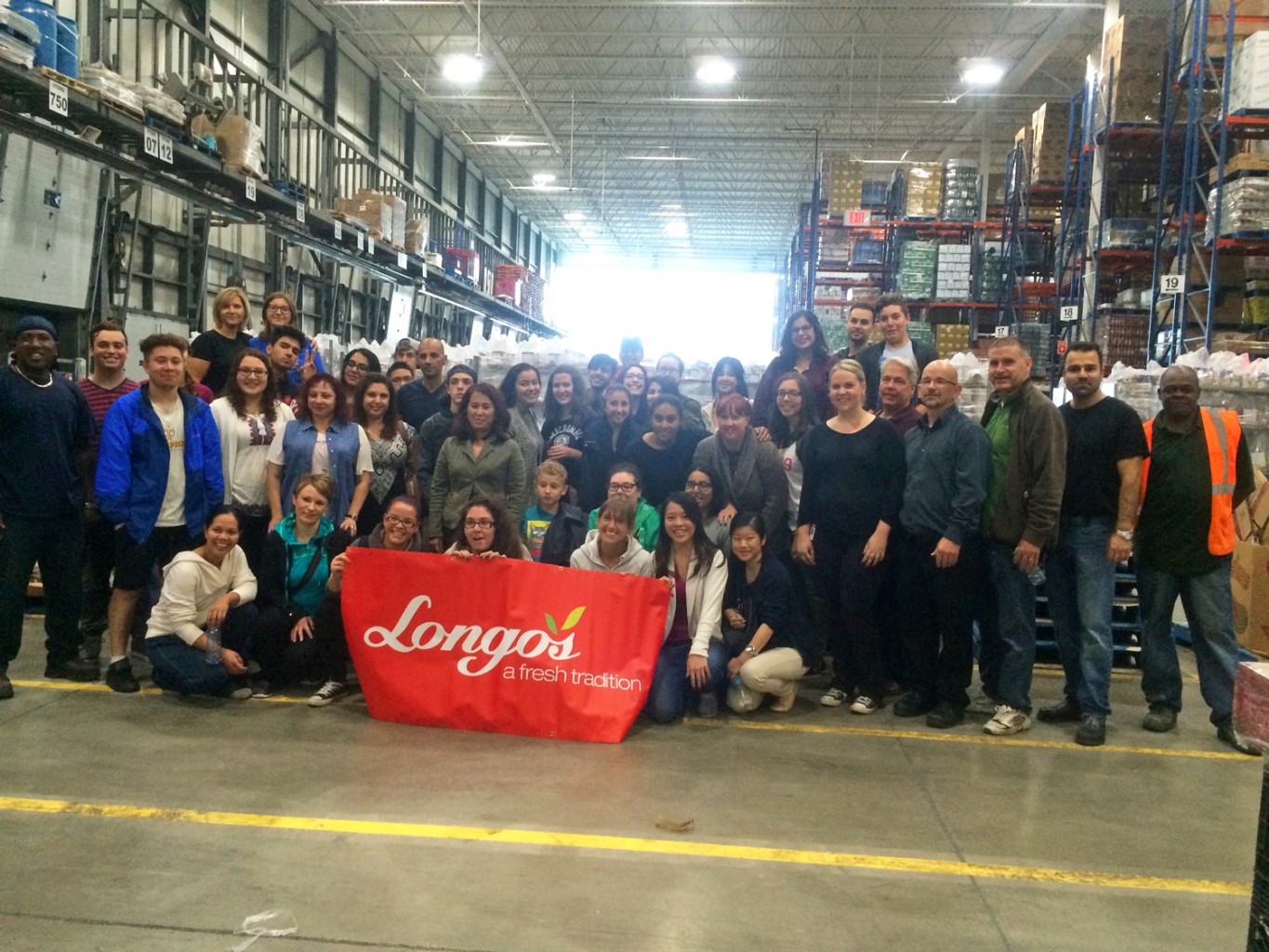 We are proud to support the community and would like to thank all of you who helped make this fall season a special one for many of our community members!