Longo Family Christmas Special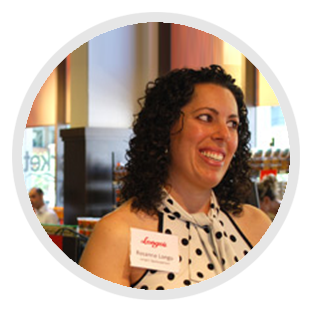 In late October, a few of our family members had the fun opportunity to cook together on Julia Hanna's cooking show Return to the Table. In our family, it's all about food and the name of the show makes me giggle because I hardly recall us ever leaving the table.
But in today's busy world, it's getting more difficult to sit down as a family and share a meal together. The show's premise is to help make it easier for families to get back to the dinner table because that's where the real connections in our lives take place. That's where the important conversations happen; that's where we reconnect with one another; that's where memories are made. We need to put more emphasis on making the time to return to the table.
For this episode, we needed at least six family members to participate and let's just say the volunteers came from the less shy of the bunch (okay, truth be told...half of them were inlaws).
The premise was "The Longo Family Christmas Special" and we would be cooking up some of our traditional holiday dishes and family recipes. And what an experience it was! Lots of fun. Lots of laughs and lots of good food.
The morning started with makeup for everyone. Yes Frank, that means you too.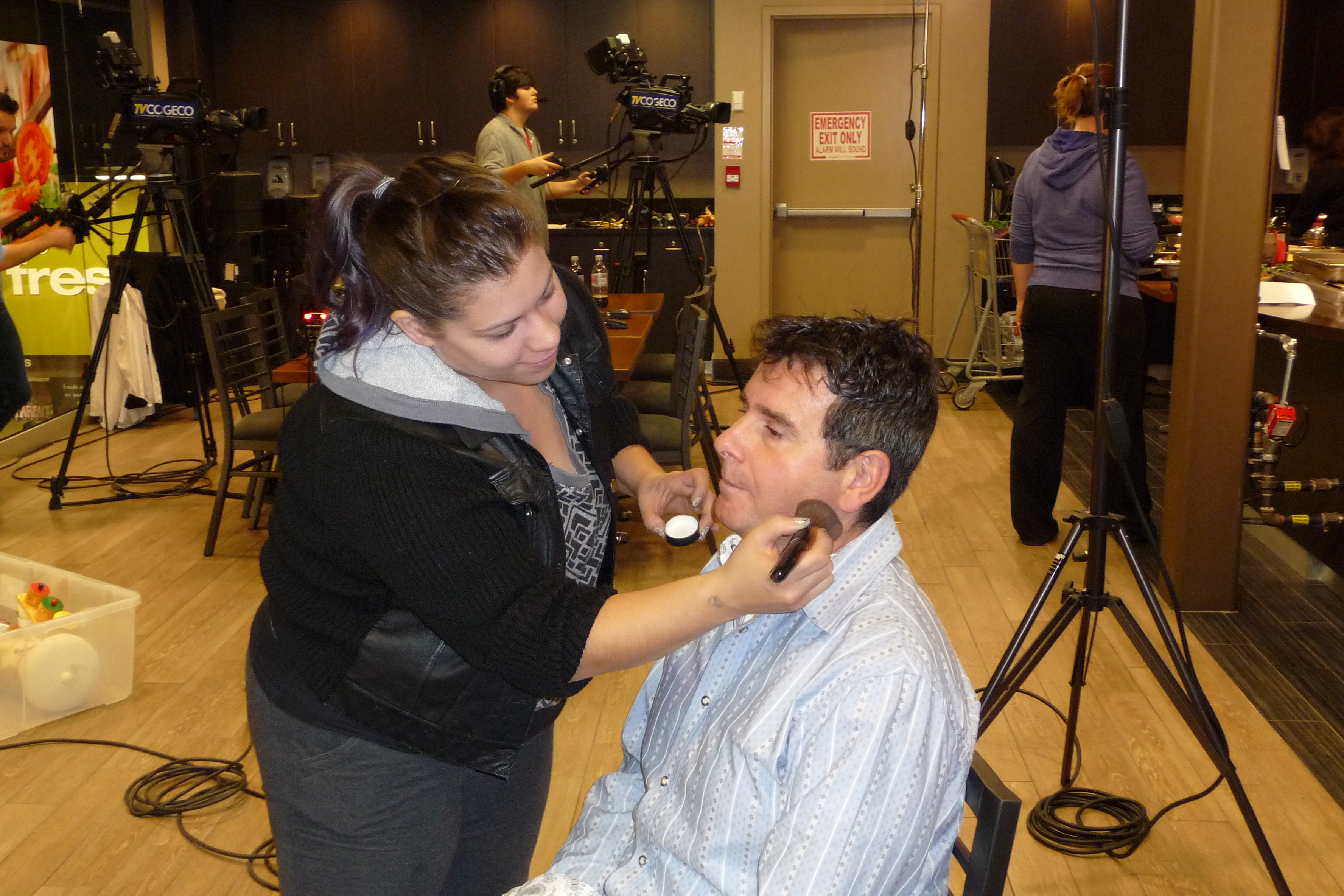 Frank and I don't even cook together at home, but here we are in charge of the turkey and preparing the artichokes.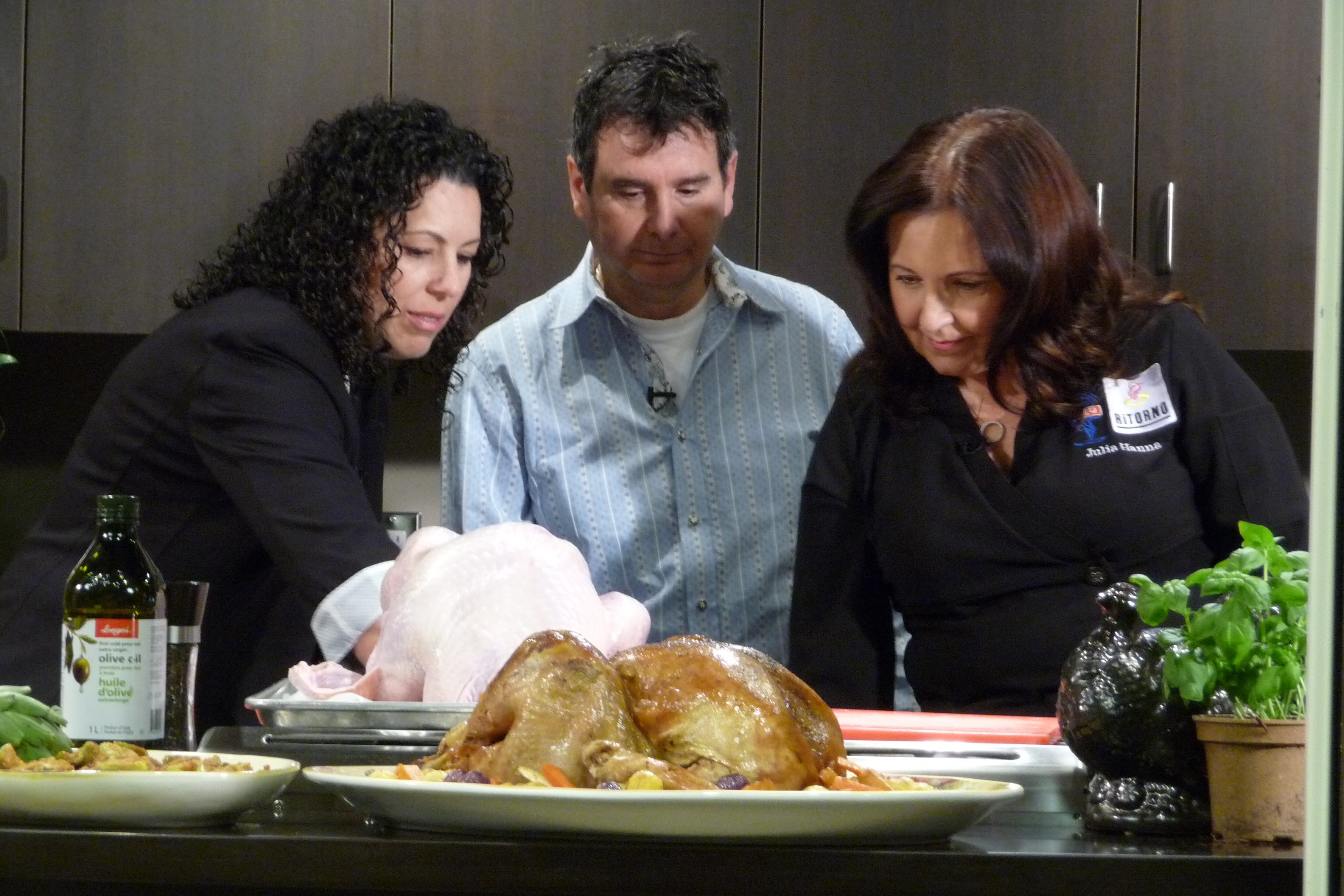 I figured Frank might have stage fright, so I volunteered him to get his hands dirty and handle the turkey. When Julia pulled the neck out of the turkey and Frank yelled, "It's a boy!", I never imagined he would render Julia speechless.
For the next segment, we had Gay cooking with 3rd generation Lucas Longo. This was a great moment to have aunt and nephew cooking together, making Nonna's turkey stuffing with Longo's homemade sausage. We already knew that Gay is a great cook, but we learned that Lucas can handle himself well in the kitchen.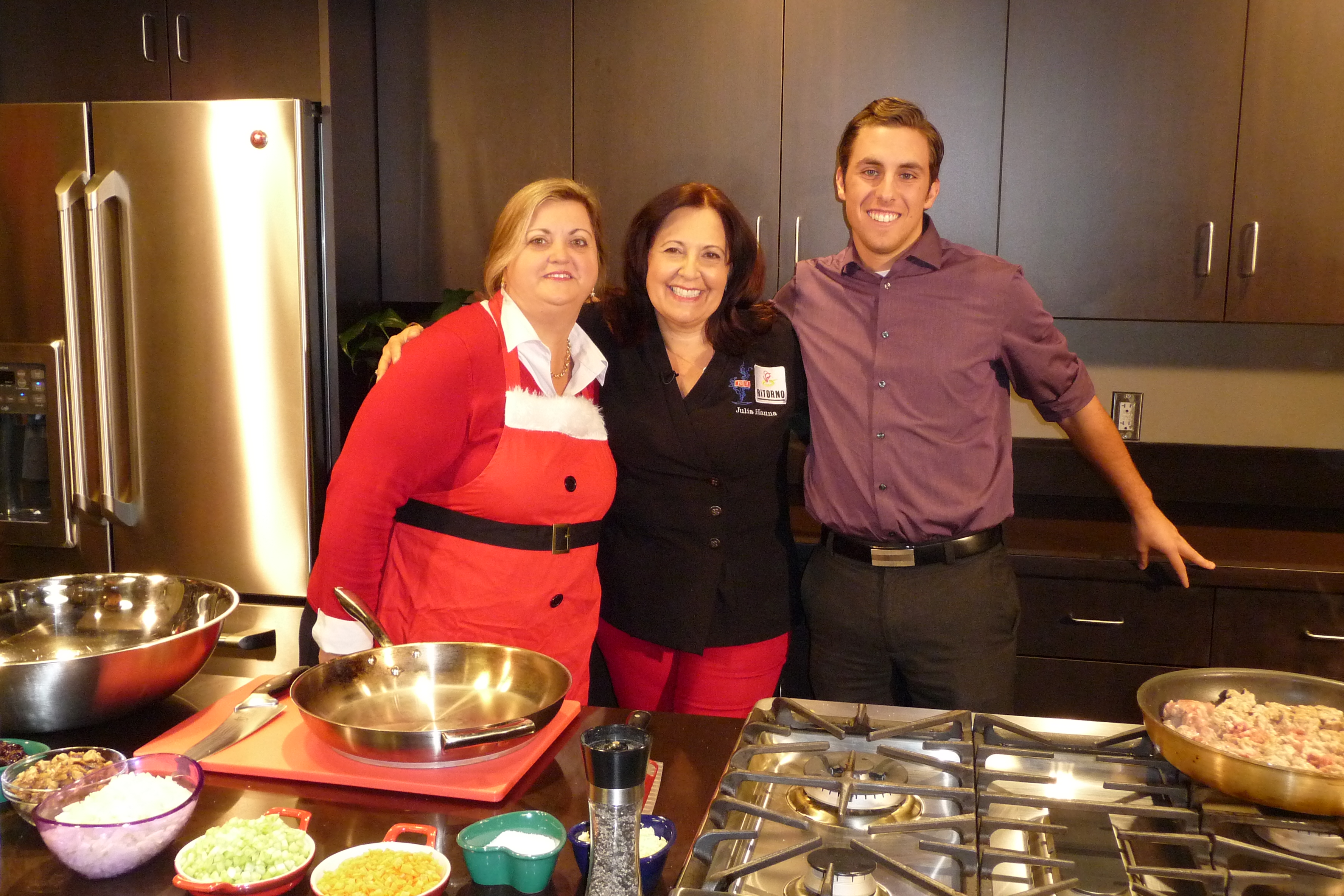 Finally, we had my sister-in-law Jessica and my cousin Rose put the finishing touches on the ham and then hand-pipe the cannoli for dessert. We actually had a cannoli-off between our family recipe and Julia's. Jessica is a ball of fun at any time, but you never know what's going to come out of her mouth. My favourite line: "I was born Italian, but then I married Sicilian."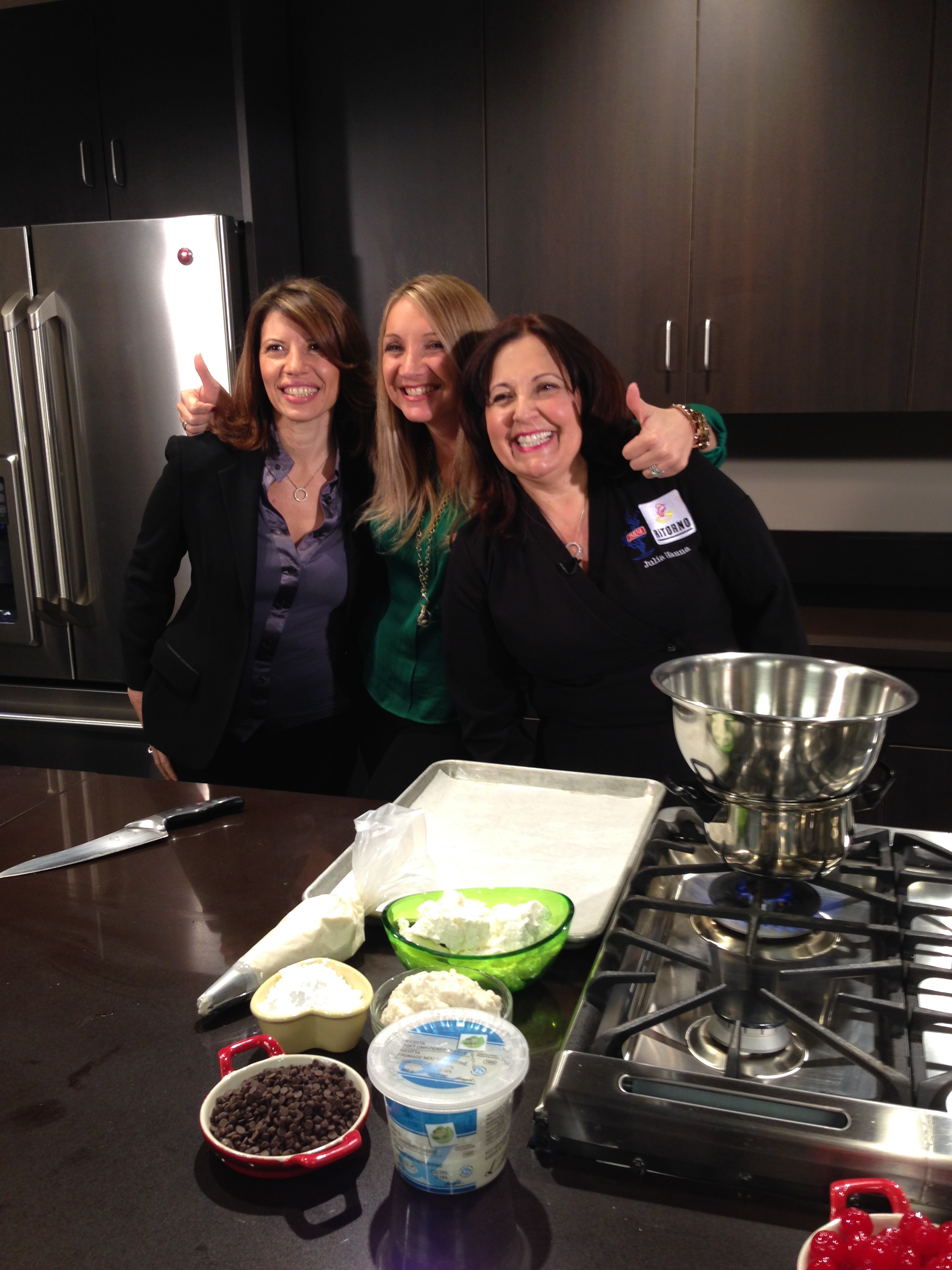 You can watch the Longo Family Christmas Special episode of Return to the Table on Cogeco on the following dates and times:
Friday December 20, 2013 5pm
Saturday December 21, 2013 11am
Sunday December 22, 2013 noon
Sunday December 22, 2013 7pm
Wednesday, December 25, 2013 5pm
[shortgallery title="Christmas Special" gallerynumber="6243" pics="9"]