Let's Celebrate!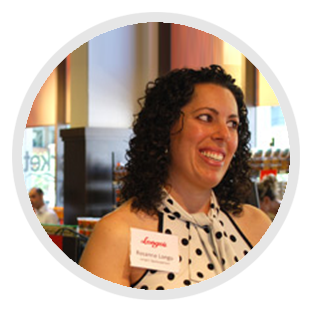 At Longo's, we feel everyday should be celebrated. Sometimes, the biggest joys in life come from the little things that randomly happen and we should take a moment to celebrate the unexpected. At the same time, we would expect to celebrate milestones like the 10 year anniversary of Longo's Experience Magazine! (available FREE in-store TODAY!)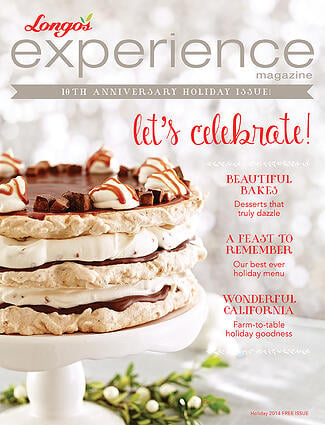 This issue might not be our BIGGEST ever, but it surely is our BEST ever! ~ Rob Koss, VP Marketing
Our #LetsCelebrate issue is a celebration of the holidays and a celebration of family, food and friends. It serves to embrace traditions from the last 10 years, as well as inspire new ideas and products observed from current trends and the needs of our customers today. We've even updated six classic recipes in the Then & Now features and we've invited six Canadian Tastemakers to celebrate with us!
As I write this, I have just taken part in our Show & Sell, which is where our team learns about the new products and inspiring meal ideas presented in the magazine. All I wanted to do was grab a shopping cart and get shopping! I was so inspired by the 70+ recipes, solutions and ideas for the holidays that I started planning to host many holiday get togethers. With ease in mind, I'm now armed with show-stopping appetizer solutions for "Appy Hour". I was inspired by ideas for gifts for the foodie. And I was encouraged to think about baking ;-)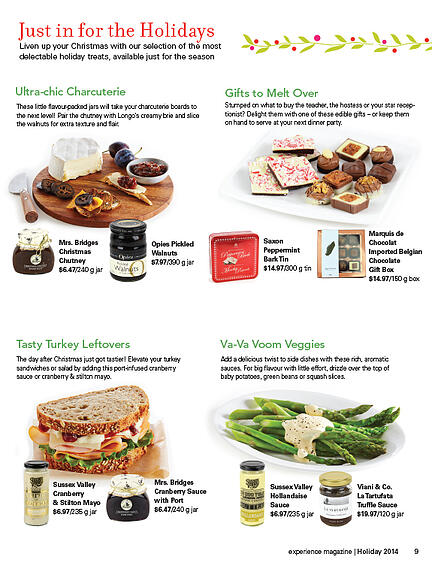 I feel like Oprah listing a few of her Favourite Things, and honestly, I would need my own 1-hour show to tell you about all of them (you really should come in-store to pick up a magazine). It even comes with a 2015 Calendar (while they last) filled with recipes!
I could go on and on, but I really want to get into the history of the magazine and some inside scoop, so I just have to mention two more things: First is CHEESE. Our Cheese Experts cannot wait for you to try our picks of the season: Longo's Double AND Triple Cream Bries, the decadent layered blend of Gorganzola and Mascarpone called Torta Mascarpone, a silky, smooth and buttery Burrata and a delicate but sharp Summerdale Champagne Cheddar. My mouth is watering!

The second thing I want to mention (are you still here or did you run to Longo's to pick up your own magazine or download it on your iPad using our new app), is our Wonderful trip to sunny California. The 24-page spread highlights the many exciting products and growers we encountered on our journey. This trip demonstrates our promise to bringing you the best quality available and our commitment to educate and elevate the knowledge of our food experts. Stay tuned for more inside scoop on this trip in the the coming weeks!
I also want to take a moment to introduce you to part of the team who works on the magazine, Liane and Agnes. While it takes a village to put this magazine together four times a year, including our category managers and operations team, Liane and Agnes stand apart for this milestone issue because they have seen the magazine evolve first-hand since the very first issue!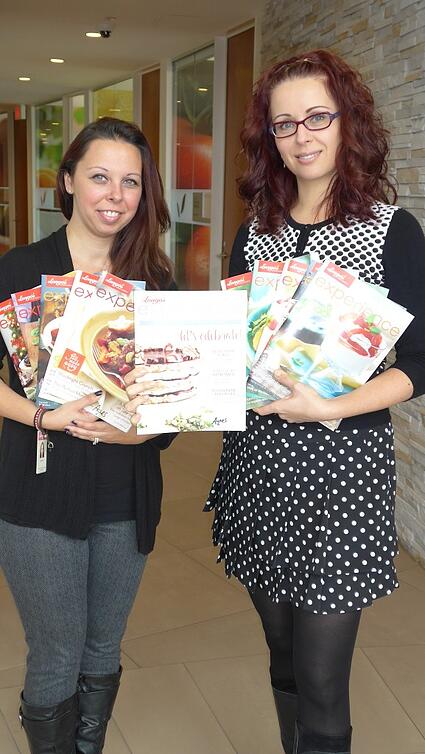 I spoke with each of them to capture their thoughts on trends, changes and some insider information that I thought might be fun to share in a little Q&A.
Me: What are some of the biggest changes you've seen in the magazine over the past 10 years?
Liane: We've certainly added more recipes to the issues over the years as we continued to learn more about what our customers want and need and incorporate those into current trends. We've focused on more "how-tos" and solution-based recipes for our time-starved customers.
Me: What are some of the biggest trends you've observed over the past 10 years?
Agnes: Health has definitely been on the forefront and we've really put an effort on focusing on our health-conscious consumers. Easy ideas, solution-based occasions and "tasty but convenient" have also been on the rise. The only thing that has remained constant, I think, is baking!
Liane: As customers have become more aware of their food sensitivities, we have also focused on solutions to meet their needs for gluten and nut-free.
Me: What are some behind-the-scenes facts that might be of interest to our consumers?
Liane: We taste-test every single recipe in-house! That's a fun day! Our category managers and marketing teams as well as a few hungry stragglers rate each recipe based on taste, texture, look, ease of preparation and suitability to occasion. The team is very hands-on for the entire process from recipe development to photo shoots to copy and editing.
Agnes: We are in constant production mode of the 4-issue a year magazine. When one goes to print, the next issue has already been started. We have "Christmas in July" because we're in holiday mode in the middle of summer! There is nothing artificial used in our photos; our stylists are also our recipe testers. You won't see us using mashed potatoes to portray glistening ice cream or using wood stain on a turkey to make it more "authentically golden brown". We can actually eat what we shoot!
Me: What's your favourite cover and recipe?
Liane: This year blew it out of the park for me. The simplicity of the cover; the mouth-wateringness (is that a word?) of the cake; the cover just screams "holiday!"
Agnes: I love the simplicity and freshness of our cover from Summer 2006. I probably have at least one "go-to" recipe from each issue, but the one that stands out and I make it at least twice a year is the Marzipan Chocolate Tunnel Cake from the holiday issue 2005.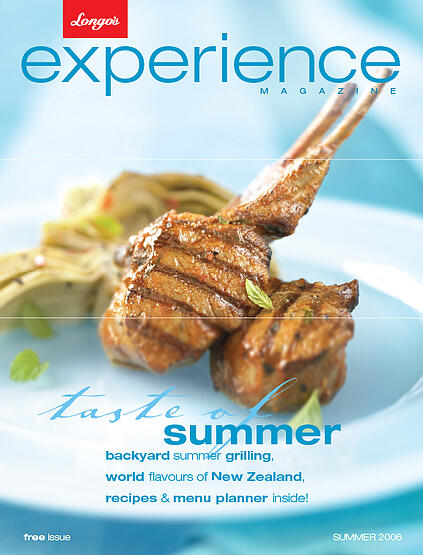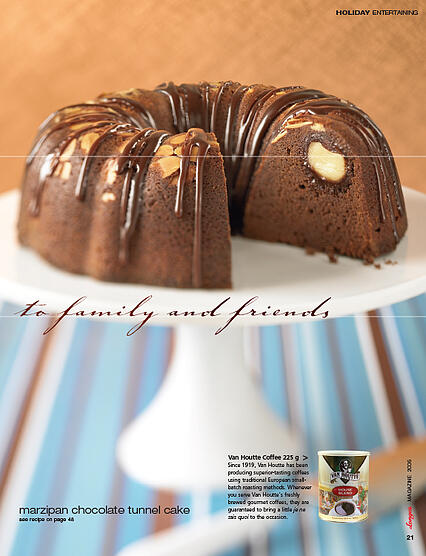 Thanks ladies! We wish you all a stress-free holiday season filled with all the goodness of celebrating with family, food and friends. Now #LetsCelebrate!