Lemon Fig Barley Buttermilk Scones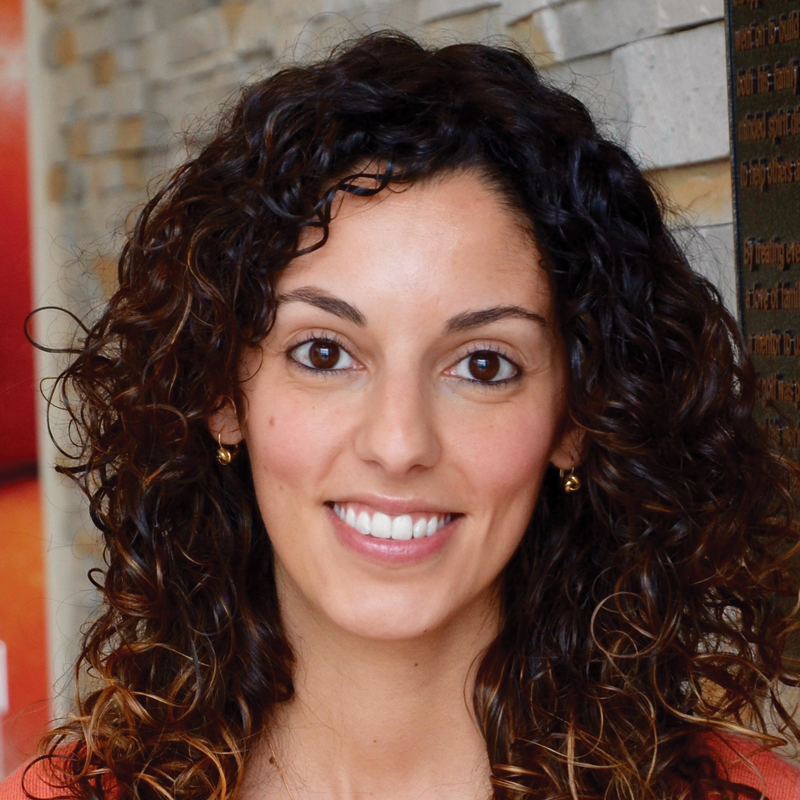 By rethinking traditional techniques and bringing you inspired ingredients like our new barley flour, we've created better-for-you versions of your favourite recipes. Don't worry, we still break out the butter when nothing else will do – so you can enjoy desserts that are just as delicious but slightly less naughty. Did we mention we think these are the perfect treat for Mom to enjoy this Mother's Day? Don't forget to watch our recipe video for extra help!
Prep: 15 min Bake: 12 min Yield: 8 scones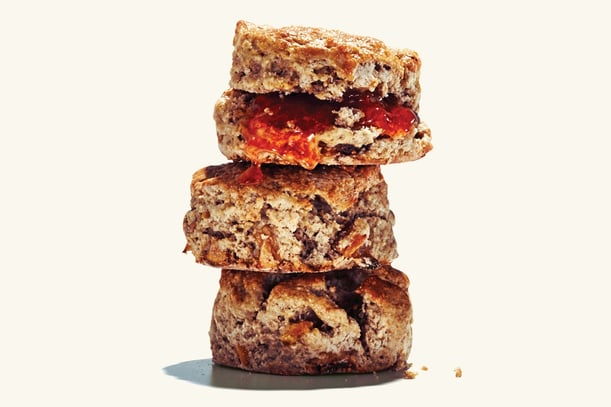 Ingredients:
10 dried figs, stems removed and diced
1 tbsp lemon zest
2 tbsp fresh lemon juice
2 1/3 cups Longo's Barley Flour
3 tbsp granulated sugar
2 tsp baking powder
1/2 tsp each baking soda and salt
1/3 cup cold Longo's Butter, cubed
1 egg
3/4 cup well-shaken buttermilk
Directions:
Microwave figs with lemon zest and juice in a tightly covered microwaveable bowl for 1 minute or until figs have softened and juice has mostly been absorbed. Let cool.
Whisk together flour, sugar, baking powder, baking soda and salt in large bowl. Cut in butter until mixture is granular with some small pebbles. In small bowl, beat egg; scoop out 1 tbsp of the egg and reserve. Whisk remaining egg with buttermilk.
Add the figs into the flour mixture and gradually drizzle buttermilk mixture over top; toss with a fork until wet and dry are evenly combined. Turn out onto a well-floured work surface and knead gently about 10 times to make a smooth disc of dough.
Place disk of dough in the centre of parchment-paper-lined baking sheet. Roll or press dough into a 9-inch circle, about 3/4-inch thick. With a long, sharp knife, cut the dough into 8 long triangles. Separate the scones slightly. Brush reserved egg over tops.
Bake in preheated 400°F oven for about 12 minutes until golden brown. Serve hot from the oven, or let cool on rack.
Tip: For square scones, roll or press dough into a 10x7-inch rectangle, about 3/4-inch thick. Trim edges to straighten. Cut rectangle into 12 squares. Place on prepared pan.
Make-ahead: Freeze for up to 2 weeks. Let thaw and reheat before serving.
Per serving (1 scone): 300 calories; 6 g protein; 9 g fat; 51 g carbohydrate; 8 g fibre; 19 g sugars; 410 mg sodium.
These scones are a very high source of fibre.
Cranberry Orange Buttermilk Variation: Substitute fig and lemon for 3/4 cup dried cranberries with 1 tbsp orange zest and 2 tbsp orange juice.
Parmesan Chive Buttermilk Variation: Reduce sugar to 1 tbsp and omit salt. Replace fig and cranberry add-ins with 1/2 cup freshly grated Parmesan cheese and 1/3 cup chopped chives or thinly sliced green onion. No need to microwave. Sprinkle a few more gratings of Parmesan over the egg-glazed scones just before baking.