Kale, Farro & Roasted Squash Salad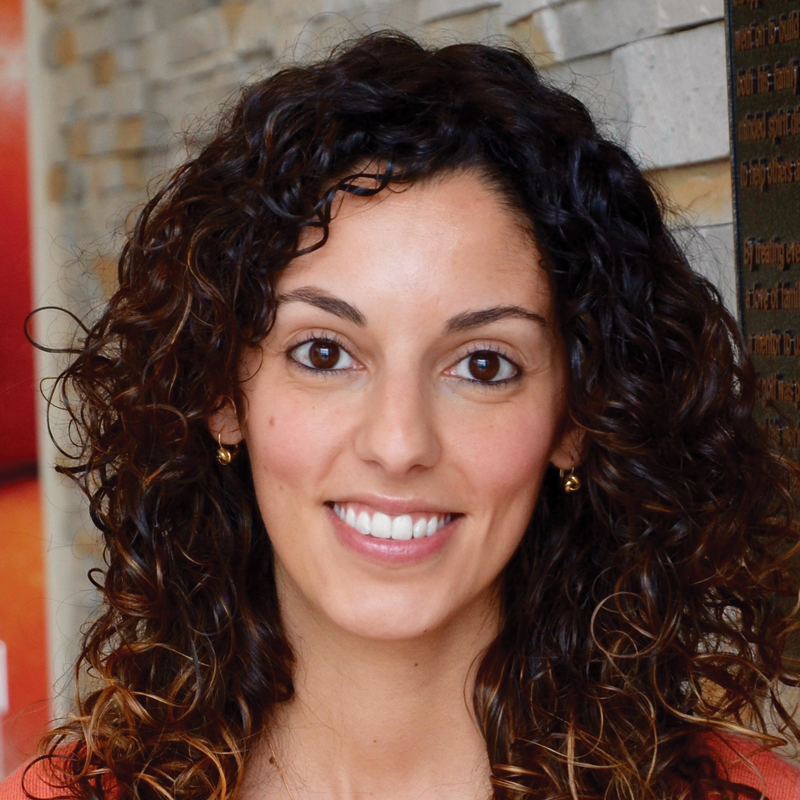 Baby kale is a healthy base to this colourful salad. Roast the squash while the farro is cooking to speed preparation time.
Prep: 15 min Cook: 45 min Serves: 8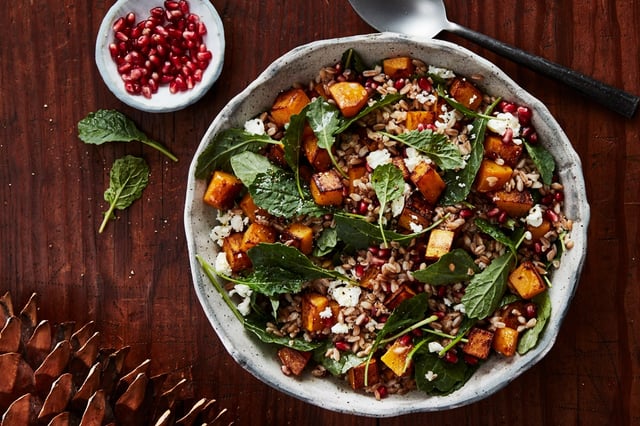 Ingredients:
1 cup Longo's Farro from Italy
Half butternut squash

1 tbsp Longo's Extra Virgin Olive Oil
1/4 tsp each salt and pepper
1 sprig Longo's Fresh Rosemary
1 pkg (5 oz/142 g) Longo's Organics Baby Kale
1/2 cup Longo's Balsamic Dressing
1/2 cup fresh pomegranate seeds
1/2 cup crumbled feta
Directions:
Cook farro in large pot of boiling salted water for 25 minutes. Drain and let cool.
Preheat oven to 400°F.
Peel and seed squash; cut into 1/2-inch cubes to get 3 cups.
Toss squash, oil, salt and pepper. Spread onto parchment-paper-lined baking sheet. Pull leaves from rosemary sprig; sprinkle over squash. Bake for 20 minutes or until tender and golden. Set aside.
Toss farro, squash, kale and dressing. Transfer to platter. Sprinkle with pomegranate seeds and feta to serve.
Per serving: 200 calories; 6 g protein; 9 g fat; 27 g carbohydrates; 3 g fibre; 4 g sugars; 320 mg sodium.
GLUTEN-FREE VARIATION: Cook Longo's Quinoa instead of farro: Rinse 1/2 cup quinoa and drain. Bring 1 cup water to a boil in saucepan. Add drained quinoa; return to a boil, cover and reduce heat to low. Cook for 12 minutes or until water is absorbed.
Remove from heat. Fluff and let stand, covered, for 15 minutes.
TIP: Substitute chopped dried sour cherries for pomegranates.