And that might be more exciting if we didn't celebrate the FRESHness of fruit and veggies EVERY SINGLE DAY at Longo's! But what is really exciting for me, is eating local.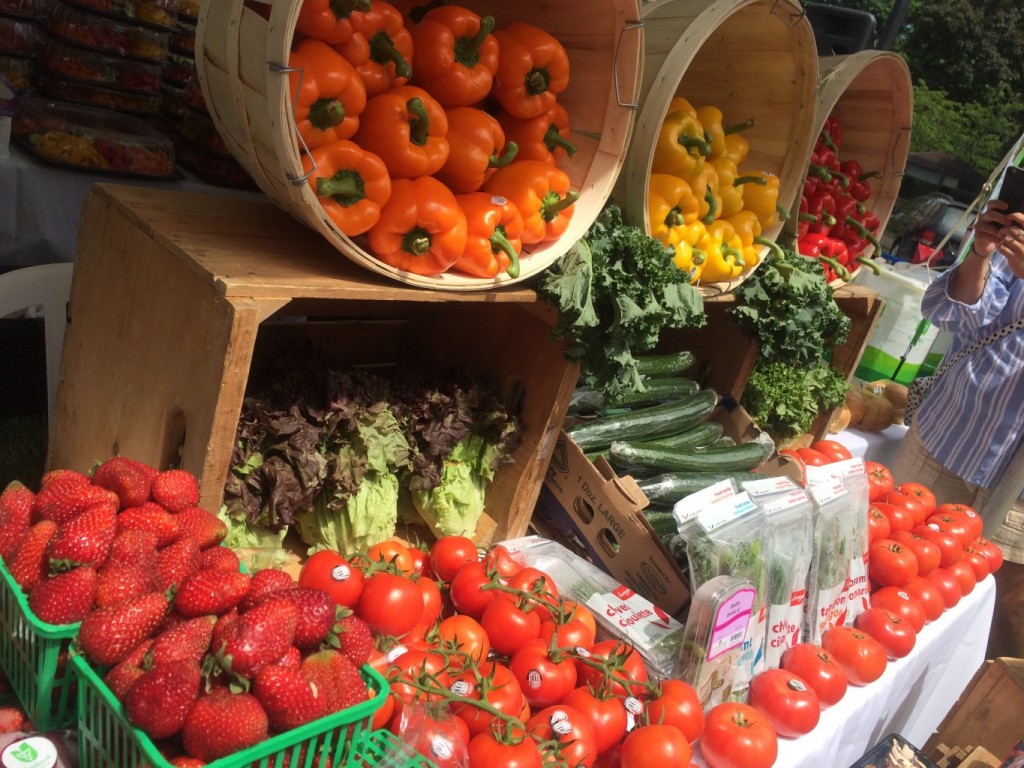 If you don't know this about me already, I am a proud Ontarian through and through. Having the option to feed my family seasonal Ontario bounty makes me (almost) giddy. Which is why I'm so loyal to Longo's.
Longo's has always been committed to providing fresh, local options and during the peak of local season—more than 70% of the in-store fruit and veggie footprint is sourced locally. Everywhere I look, prime Ontario produce in its complete awesomeness!


For me, eating local is more than just about giving back to our community, keeping our farmers in business and keeping our beautiful landscape green—it also means knowing how my food was grown. And Longo's long-time relationships with local farmers gives me that. Local also means less travel time—so fresh is actually FRESH. (In some instances, it can be less than 24 hours from farm to table.) This kind of fresh also provides a bigger flavour wallop. Local crops are picked at their peak of ripeness (instead of being harvested early) and there are also a lot less steps between me and my food. Something that I have learned to value and appreciate over the years.
After almost 60 years of celebrating local, Longo's is still going strong. Just last week Longo's attended the Taste Ontario celebrations at Queens Park Farmers Market to celebrate local food week. A beautiful day amongst the beauty of Ontario's bounty and, of course, to #loveONTfood. Check out these photos of what your Ontario and your Longo's has to offer you!
[shortgallery title="Taste Ontario at Queens Park" gallerynumber="9971" pics="7"]