Honey Sriracha Chicken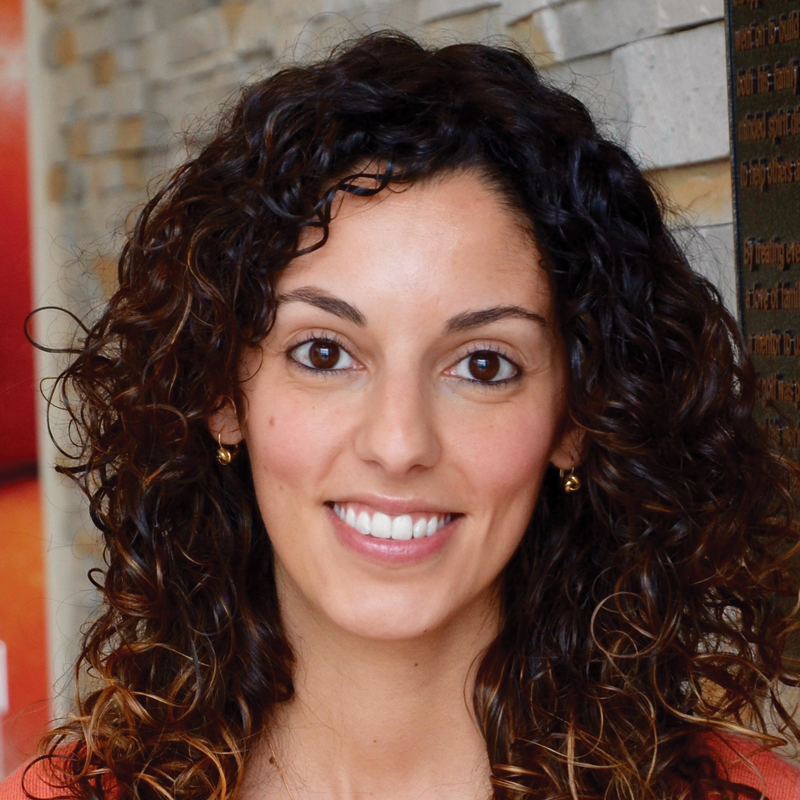 Sometimes you want nothing more than to be able to come home and whip up a simple and delicious meal ... so you can then proceed with putting your PJs on at 7 p.m. and calling it a night because no one really wants to be outdoors when it's -18°C. So stay in and give this easy Honey Sriracha Chicken recipe a try. And if you don't want to fuss with marinades, save on time with VH Honey Sriracha Sauce.
Prep: 15 min Marinate: 10 min Cook: 15 min Serves: 4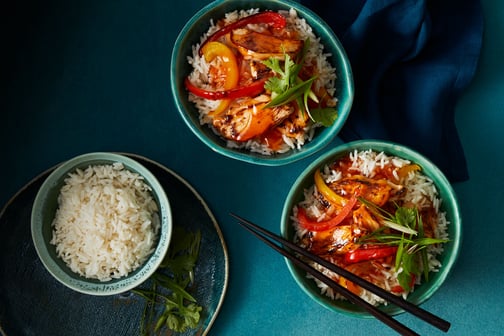 Ingredients:
1 lb boneless, skinless chicken breasts

1 jar (341 mL) VH Honey Sriracha Sauce, divided

Longo's Canola Oil Cooking Spray

1 each red and yellow bell pepper, thinly sliced

3 cups cooked Longo's Basmati Rice, hot

2 tbsp chopped fresh cilantro
Directions:
Thinly slice chicken breast and place in bowl with 1/4 cup of the honey sriracha sauce; set aside for 10 minutes.
Spray large non-stick skillet with cooking spray and set over medium-high heat. Sauté chicken for 6 minutes or until starting to brown. Add peppers and sauté for 2 minutes or until tender crisp. Pour remaining sauce into skillet; bring to a simmer and cook for about 2 minutes or until chicken is no longer pink inside.
Divide rice into shallow bowls and spoon chicken mixture over top; sprinkle with cilantro to serve.
Per serving: 450 calories; 32 g protein; 4 g fat; 70 g carbohydrate; 2 g fibre; 24 g sugars; 740 mg sodium.