Grilled Salmon Packets with Mango Avocado Salsa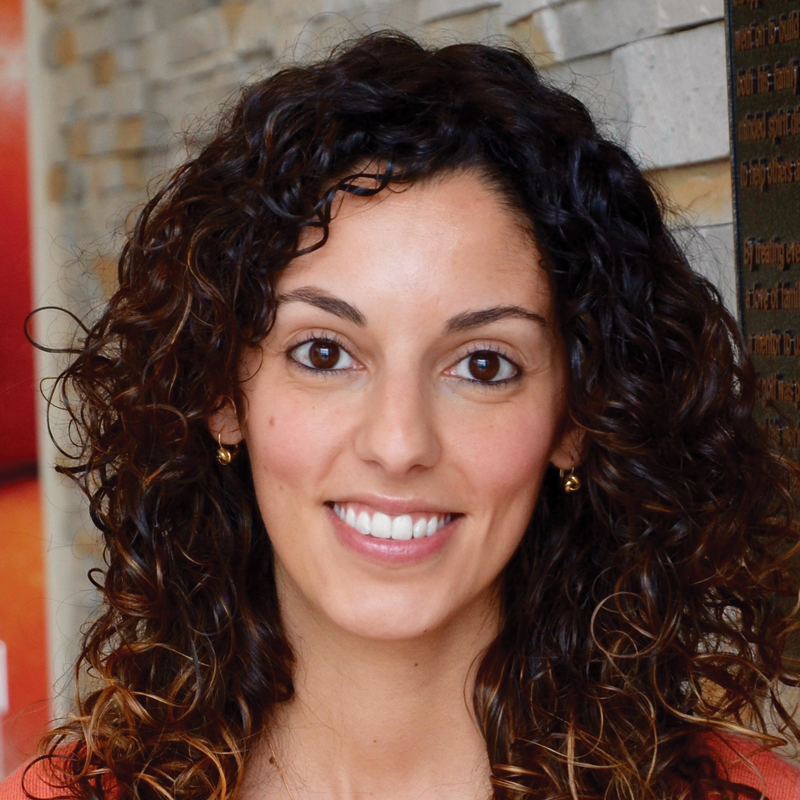 This recipe is so simple, it's perfect for a busy weeknight or a weekend no-fuss BBQ with friends. Get a little island-inspired with this oh-so-fresh mango salsa and serve with cooked rice to complete the meal. SalmonFest is happening August 24th & 25th only. So don't miss your chance to try this dish out and score a great deal!
Prep: 10 min Grill: 18 min Serves: 4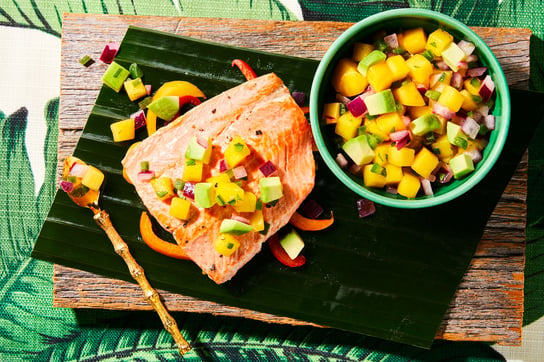 Ingredients:
1 small mango, peeled and diced
1 ripe avocado, peeled and diced
1 jalapeno, seeded and diced (optional)
1/4 cup chopped Longo's Fresh Mint
2 tbsp lemon juice
1/2 cup diced red onion, divided
1/4 cup Longo's Signature Organic Sicilian Extra Virgin Olive Oil with Lemon, divided
1/2 tsp each salt and pepper, divided
1 wild salmon fillet, skin-on (about 1 1/2 lb, cut into 2 pieces)
2 cups sliced mixed bell peppers
Directions:
Toss mango with avocado, jalapeno, mint, lemon juice and half each of the red onion, olive oil, salt and pepper.
Lay 2 large sheets of heavy-duty foil on a work surface. Place 1 piece of salmon, skin-side-down, on each piece of foil. Surround with peppers and remaining onion. Drizzle with remaining oil and season with remaining salt and pepper. Bring up sides and fold to seal packets.
Place packets on preheated grill over medium heat, salmon side down. Cook, without turning, for 18 minutes. Carefully open packets, transfer salmon and peppers to serving plates and spoon salsa over to serve.
Tip: This recipe doubles easily for backyard entertaining. The salsa can be made up to 4 hours in advance.
Per serving: 630 calories; 36 g protein; 46 g fat; 20 g carbohydrate; 5 g fibre; 11 g sugars; 380 mg sodium.