Grilled Chicken with Corn & Feta Salad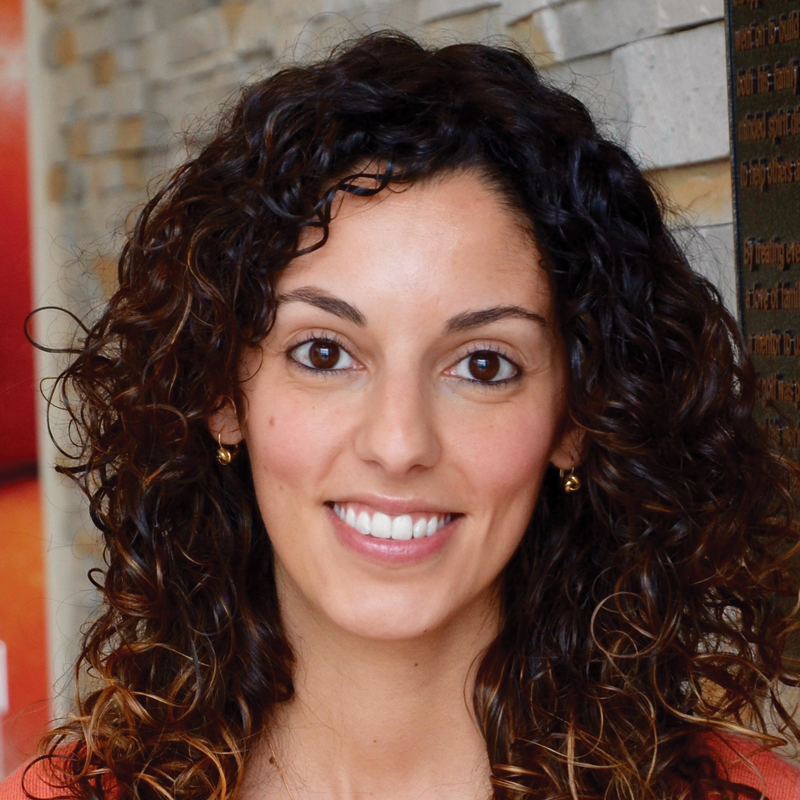 This delicious recipe, featuring Maple Leaf Prime Raised without Antibiotics Chicken Breast on a bed of corn, beans and feta is perfect for your next backyard fiesta. Give this easy summer recipe a try and be sure to let us know what you think in the comments below.
PREP 15 min COOK 15 min SERVES/YIELD 4 to 6 (8 cups)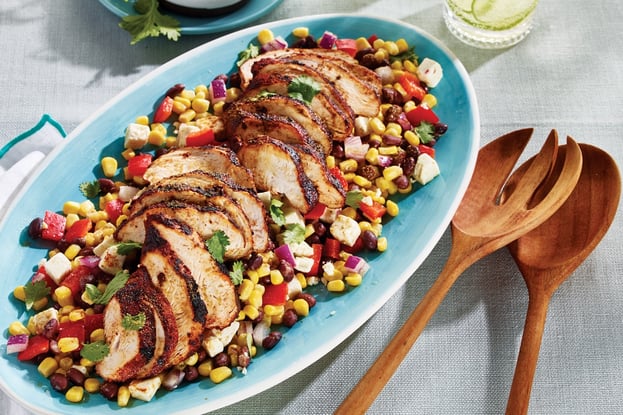 Ingredients:
4

Maple Leaf Prime Raised without Antibiotics Chicken Breast
1/4 cup Tex-Mex or chili seasoning
1 bag (750 g) Longo's Frozen Corn, thawed
1 can (14 oz) Longo's Organic Black Beans, drained and rinsed
1/2 red onion, finely chopped
1/2 red bell pepper, finely chopped
1 cup diced feta cheese
3 tbsp Longo's Apple Cider Vinegar
2 tsp Longo's Liquid Honey
1 tsp ground cumin
1/4 tsp each salt and pepper
1/4 cup chopped fresh cilantro
Directions:
SEASON chicken with seasoning.
GRILL chicken on greased grill over medium-high heat for about 8 minutes, turning once, or until no longer pink inside and internal temperature reaches 165ºF. Let stand for 3 minutes before slicing thinly.
TOSS together corn, beans, onion, pepper and feta. Whisk together vinegar, honey, cumin, salt and pepper. Toss with corn mixture; add cilantro and top with chicken.
PER SERVING (1/6th recipe or about 1 1/2 cups): 415 calories; 35 g protein; 10 g fat; 46 g carbohydrates; 7 g fibre; 12 g sugars; 594 mg sodium.