Filipino-Style Fried Rice with Crispy Maitake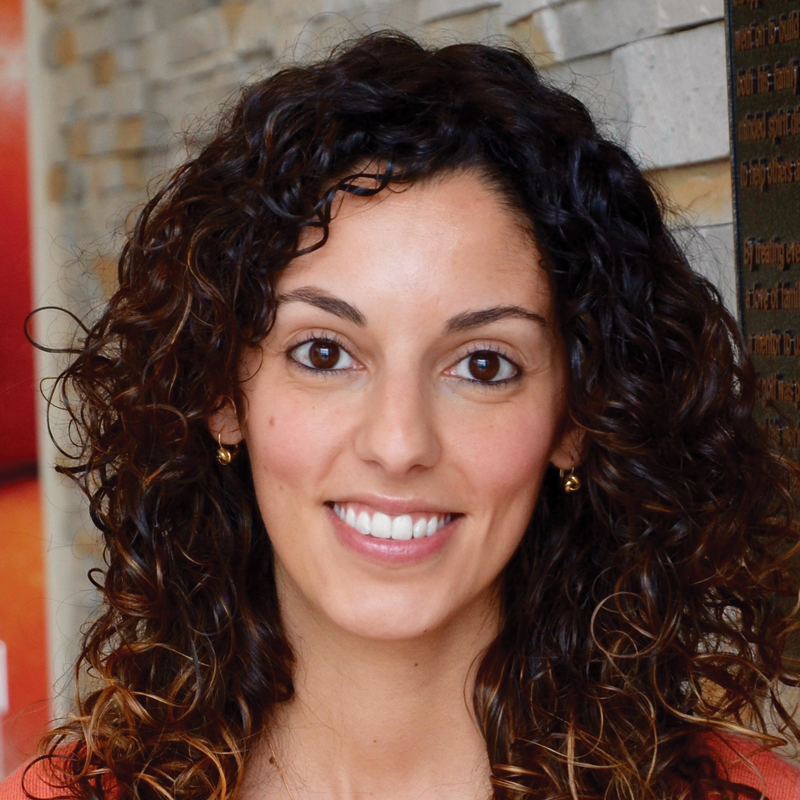 Roasted maitake mushrooms serve as a delicious topping for salads, stir-fries and scrambled eggs or are simply fun to snack on. Traditionally served at breakfast, this rice dish makes a great brunch option for four or a hearty dinner for two. Give this Filipino-inspired recipe a try and be sure to let us know what you think in the comments below.
Prep: 10 min Cook: 20 min Serves: 4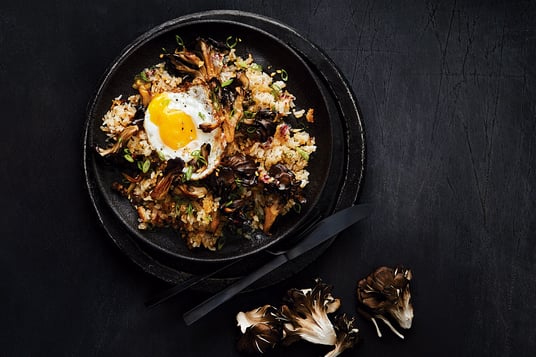 Ingredients:
8 oz maitake mushrooms
4 tbsp Longo's 100% Pure Canola Oil, divided
1 tbsp sodium-reduced soy sauce
8 cloves garlic, finely chopped
1 pkg (450 g) Longo's Pre-made, Cooked White Sticky Calrose Rice
1/4 tsp each salt and pepper
4 green onions, thinly sliced, divided
4 Longo's Enriched Coop Large Eggs
Vinegar Sauce:
1/4 cup Longo's Signature White Vinegar of Modena
1 clove garlic, grated
1/4 tsp each salt and Longo's Crushed Chili Peppers
Directions:
Rip mushrooms into long, thin 'ears' by hand; toss with 1 tbsp of the oil and soy sauce. Spread on a baking sheet lined with Longo's parchment paper; roast in preheated 425°F oven, stirring once, for 18 to 20 minutes or until browned and crisp.
Warm 2 tbsp of the oil in large wok or nonstick skillet set
over medium-low heat. Add garlic and cook, stirring, for
3 minutes or until golden and fragrant (do not burn). Use a slotted spoon to remove garlic to bowl; reserve.
Add rice to wok and increase heat to medium. Cook, stirring occasionally, for 5 minutes or until crispy around the edges. Remove from heat; stir in salt, pepper, reserved garlic and half of the green onions. Meanwhile, fry eggs in remaining oil in a separate skillet until cooked to preferred doneness.
Vinegar Sauce: Whisk vinegar with garlic, salt and chili peppers.
Divide fried rice between serving bowls, top with fried eggs and garnish with mushrooms and remaining green onions. Serve with vinegar sauce at the table.
Tip: For extra heat, serve with your favourite hot sauce along with the vinegar sauce.
Per serving (1/4th recipe): 390 calories; 11 g protein; 21 g fat; 40 g carbohydrate; 3 g fibre; 4 g sugars; 610 mg sodium.