Feeling Hot, Hot, Hot!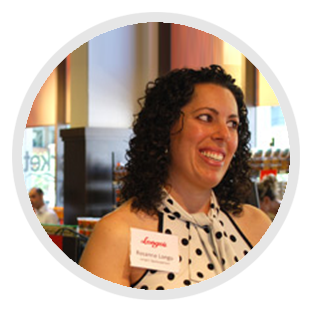 Another successful Longo's annual charity golf tournament held on June 19th hit two records – one for a fundraising total of $2 million over 23 years and one for temperature. The high was around 32 degrees but felt like 40 with the humidex! But even a heat advisory didn't deter 465 golfers who joined us for the day.
This year, we raised $210,000 for six recipient charities: Sick Kids Hospital, Markham Stouffville Hospital, Kerr Street Ministries, Easter Seals Kids' Camp, Giant Steps Toronto (Autism School and Therapy Centre) and Autism Ontario (camps). Each said a few words about how the money is used and how grateful these children and their families are for our support.
This year, we were happy to include two charities with a focus on Autism. Did you know... recent statistics indicate that 1 in 88 children have Autism Spectrum Disorder (this was updated from a previous 1 in 110)!
We were also proud to complete our 3-year commitment to Kerr Street Ministries in Oakville. When David from KSM spoke he said "When most people think of Oakville, they think 'BMWs, Audi's and Volvos', but there are 26,000 people living in poverty in Oakville." I looked up a 2011 consensus that showed the population of Oakville is nearly 183,000. That means that 14% of the Oakville population is living below poverty! Wow! That is eye opening.
Over the past 23 years, our little golf tournament has grown and raised $2.1 million for local hospitals and kids' camps. Did you know...it took us 16 years to hit the $1 million fundraising mark, but only another 7 years to hit $2 million!
A big thank you to everyone who volunteered their time, helped with coordination efforts, databases and slideshows and a BIG THANK YOU to Danny for all of his hard work making sure each hole was full of food and drinks and keeping Lionhead on their toes.
[shortgallery title="Charity Golf" gallerynumber="2968" pics="96"]
$2 million is what we can achieve through "The Power of Together"!