Dried Fruit and Nut Baklava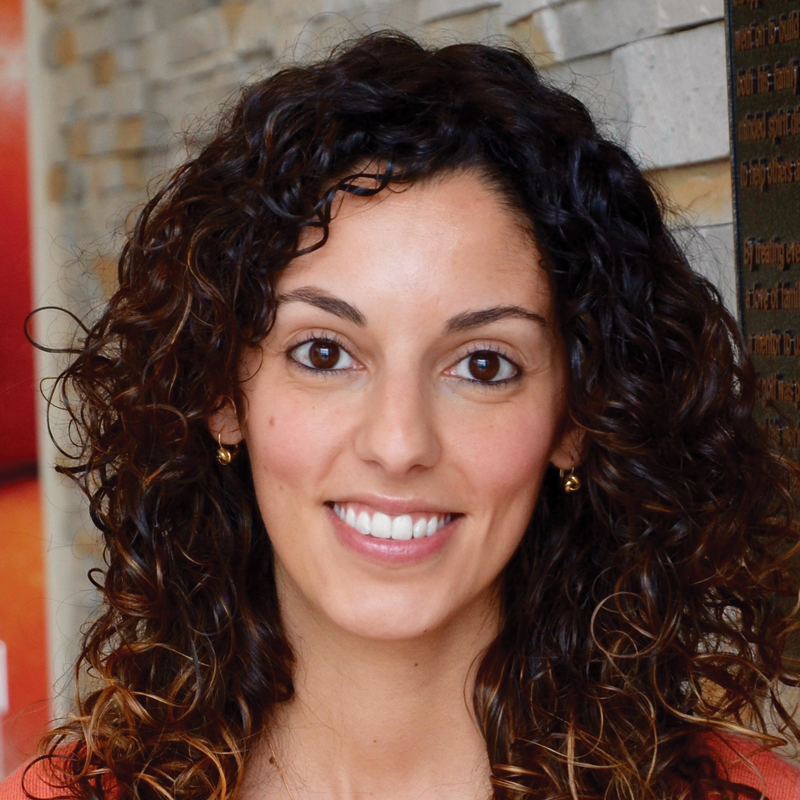 It's the time of year when your oven gets all the attention. And who's complaining, right — there's nothing better than the sweet aroma of freshly baked treats. This holiday, switch up traditional gingerbread and delight your family and friends with this recipe for Dried Fruit and Nut Baklava.
Prep: 10 min Cook: 50 min Yield: about 48 pieces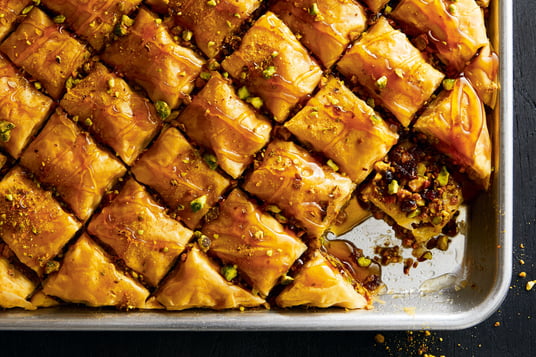 Ingredients:
2 cups Longo's Signature Dry Roasted Pistachios, Sea Salted, shelled

2 tbsp granulated sugar

1 tsp Longo's Ground Cinnamon

1/2 cup Longo's Organic Dried Cherries, finely chopped

1 pkg (454 g) Longo's Phyllo Dough Sheets, thawed

1 cup Longo's Country Churned Salted Butter, melted
Orange Honey Syrup:
1 cup Longo's Pure Liquid Honey

1/2 cup granulated sugar

1/2 cup water

2 1-inch-wide strips orange zest (about 2 inches long)

1 Longo's Cinnamon Stick

2 whole cloves
Directions:
Orange Honey Syrup: Bring honey, sugar, water, orange zest, cinnamon stick and cloves to a boil, stirring to dissolve sugar. Once cool, remove and discard zest, cinnamon stick and cloves.
Finely chop pistachios and sugar in food processor. Pulse in ground cinnamon and stir in cherries; set aside.
Lay phyllo sheets flat onto work surface and cut in half crosswise; stack all in one pile. Cover with plastic wrap and lightly dampened cloth to help prevent drying out.
Brush 13 x 9 inch rectangle pan with some of the butter.
Brush 1 sheet of phyllo lightly with butter. Repeat this with 11 more phyllo sheets; tuck into pan and even out. Top with half of the nut mixture. Brush 1 sheet of phyllo lightly with butter and repeat with 9 more sheets; place on top of nut mixture. Sprinkle with remaining nut mixture and phyllo sheets.
Cut baklava into 1-1/2-inch wide strips lengthwise, then cut diagonally crosswise to form diamond shapes. Bake in preheated 325°F oven for about 45 minutes or until top is golden brown.
Remove from oven and immediately spoon Orange Honey Syrup all over baklava. Let cool completely, uncovered, at
room temperature.
Per serving (1 piece): 120 calories; 1 g protein; 6 g fat; 15 g carbohydrate; 0 g fibre; 10 g sugars; 95 mg sodium.