Decking the Halls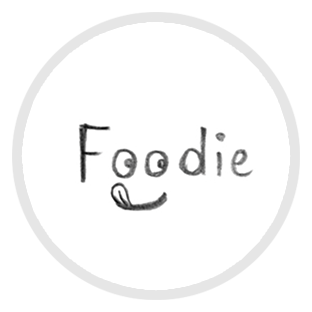 It's time to get into that holly jolly spirit! After all, lights are twinkling, holiday music is playing and all the seasonal goodies are out and waiting to be enjoyed among family and friends. That is what I look forward to the most over the holidays, indulging in all the sweet and decadent treats that only come out this time of year, while getting together with those nearest and dearest to me.
But, between decorating the house, shopping for thoughtful gifts to put under the tree and baking Christmas cookies, it can be a lot to add entertaining (particularly those unexpected drop-ins) before the holidays are in full swing. So, our Tastemaker, Chef Emily Richards, has helpful tips to make whatever get-together you have more joyful and less stressful.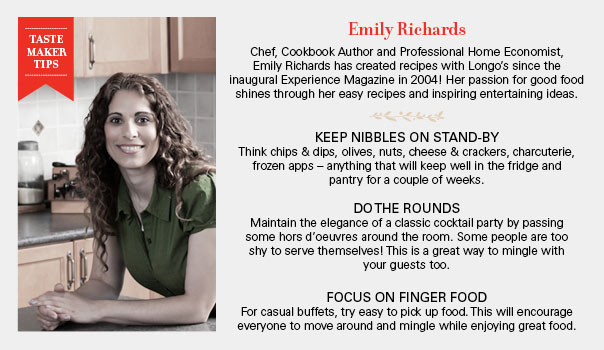 To make it even easier, we have Longo's signature products, which will make any Scrooge feel less "bah-humbug" about the holidays. Here are my favourites, which I have already stocked in my kitchen and I'm just waiting for ANYONE to stop by, so I can start digging into them—particularly our new, creamy Organic Egg Nog that tastes like Christmas in a glass!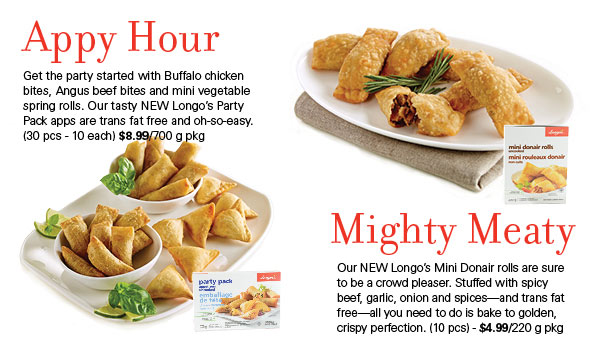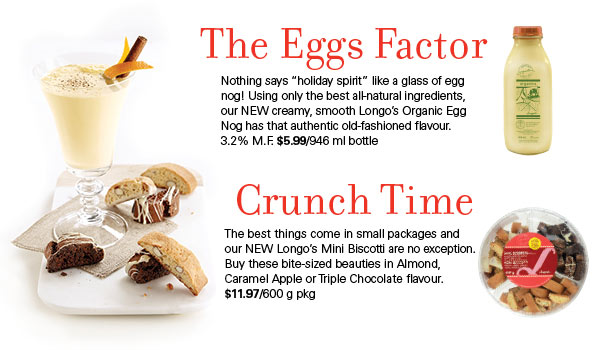 That's not all we have to make your Christmas a merry one. We also have new seasonal items that you can only get over the holiday season and are sure to impress your guests. There is a tart Cranberry Cheesecake Crostata, cheesy Bauletti pasta (that is even decked out in green and red), but the one that stands out for me is Tipsy Dips. These are alcohol infused dips. You did read that correctly. I said alcohol infused dips. This trio pack comes with a Cheddar Ale, Port Wine, and Tequila Lime dip. You are getting excited, aren't you? My friends are planning their holiday parties and I've already been instructed that I will be bringing these dips to the party. They didn't even give me the chance to ask what I could bring! Haha! I will be pairing the trio with pretzel sticks and Longo's Rustic Crisps—the cranberry almond flavour is my favourite and adds that extra touch of holiday flavour.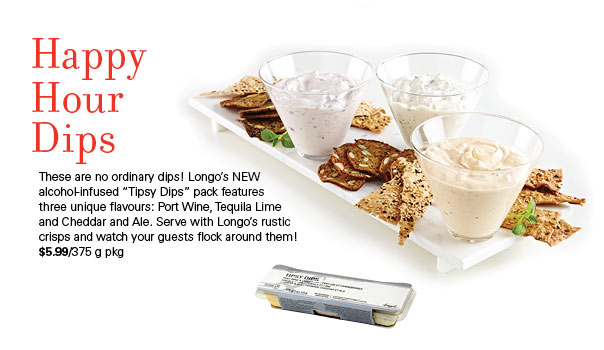 Now that I'm ready for all the festive get-togethers to come, #LetsCelebrate the season!