Dairy-Free Scalloped Potatoes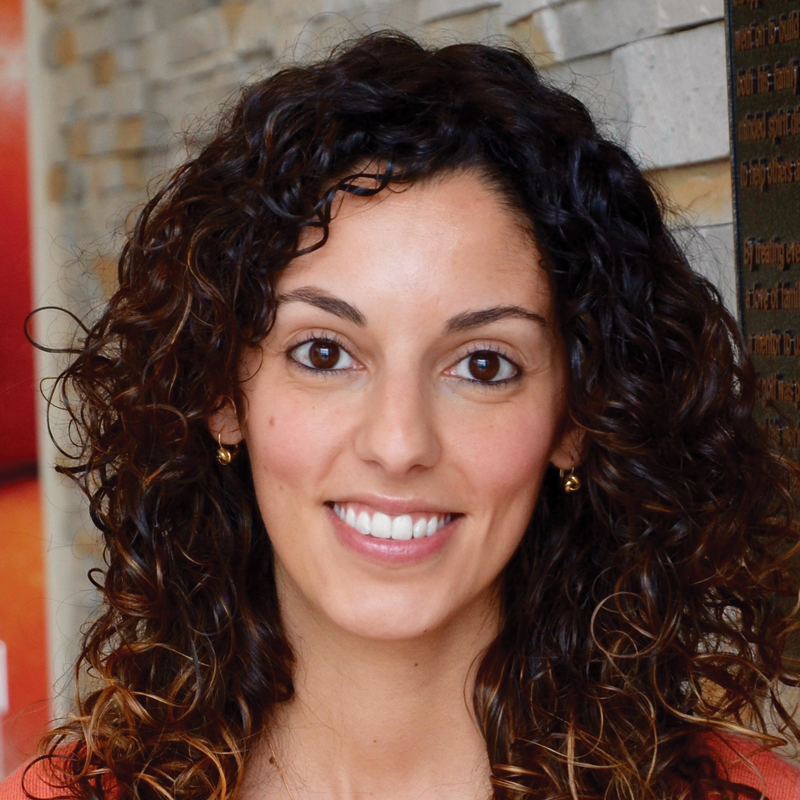 Using common pantry ingredients, this modified version of the classic recipe can be made ahead and reheated just before serving.
Prep: 20 min Cook: 1 hr 20 min Serves: 8 to 10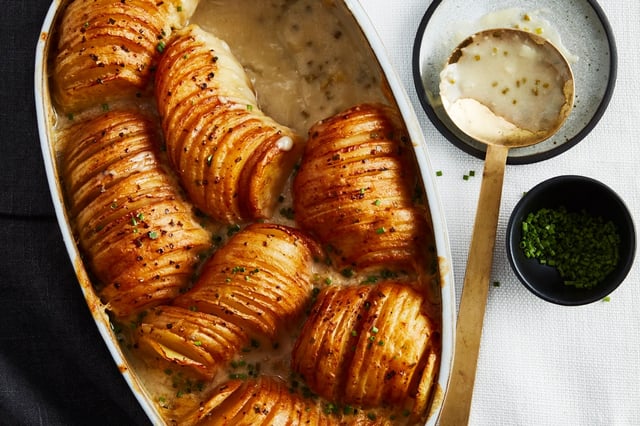 Ingredients:
8 yellow fleshed potatoes, scrubbed well (about 3 lb)

3 tbsp Longo's Extra Virgin Olive Oil
3 cloves garlic, minced
1/4 cup Longo's Organic All Purpose Flour
3 tbsp Longo's Dijon Mustard
1 tsp salt
3/4 tsp pepper
2 1/2 cups Longo's Chicken Broth
3 tbsp chopped Longo's Fresh Chives (approx.)
Directions:
Preheat oven to 375°F.
Slice off bottom of each potato creating a flat edge; slice potatoes thinly. Arrange slices, standing on flat edge, in greased, 10-cup baking dish.
Heat oil in saucepan set over medium heat. Add garlic; cook for 30 seconds. Stir in flour, mustard, salt and pepper until well combined. Gradually whisk in chicken broth. Cook, stirring, for 8 minutes or until thickened.
Remove from heat. Stir in chives. Pour evenly over potatoes. Cover with foil.
Bake for 40 minutes. Uncover and bake for 40 to 45 minutes or until tender and golden. Sprinkle with additional chives before serving.
TIP: Use vegetable broth for a vegan dish.
Per serving (1/8th recipe): 200 calories; 5 g protein; 6 g fat; 34 g carbohydrates; 2 g fibre; 2 g sugars; 640 mg sodium.