Cider Brined Roasted Turkey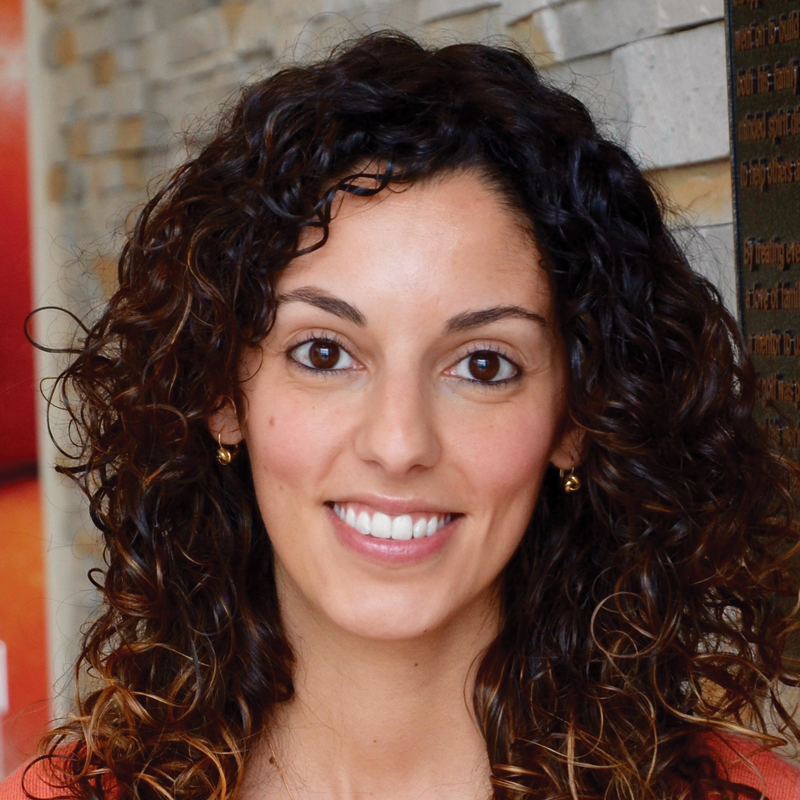 The preparation for this turkey starts the day before but it's worth it - and we promise, it's actually quite easy. Our recipe for Cider Brined Turkey is a twist on traditional festive flavours, but simple enough for even the newbie host. Longo's Signature Fresh Turkey even has its own built-in thermometre! For extra help, check out our recipe video!
PREP: 1 DAY COOK: 3 HR SERVES: 10 to 12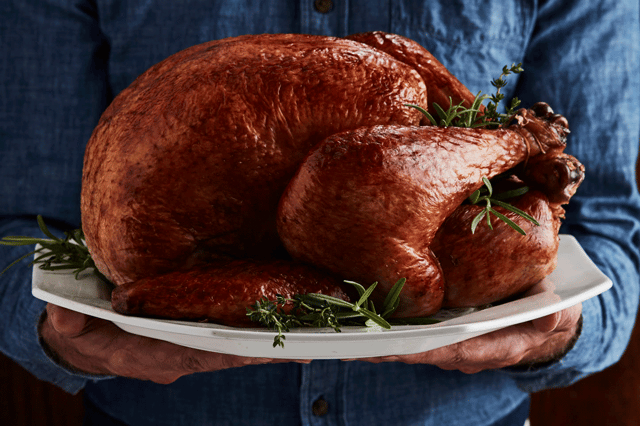 INGREDIENTS:

1 jug (2 L) Longo's Apple Cider, divided
1/2 cup Longo's Pink Himalayan Salt
4 cups ice
8 sprigs Longo's Fresh Thyme
4 sprigs Longo's Fresh Rosemary
1 Longo's Signature Fresh Turkey
(10 to 12 lb)
1 apple, halved
1/4 cup Longo's Salted Butter, melted
1 tsp pepper
DIRECTIONS:
Combine 4 cups cider with salt in stockpot large enough to fit turkey. Simmer over medium heat until most of the salt is dissolved. Remove from heat. Add remaining cider, ice, thyme and rosemary.
Remove neck and giblets from turkey. Submerge turkey in brine, adding cold water as needed to cover turkey. Refrigerate overnight. Remove turkey from brine; rinse well and pat dry. Place on rack in large foil roasting pan. Stuff cavity with thyme and rosemary sprigs from brine and apple.
Preheat oven to 350°F. Brush turkey with butter and sprinkle with pepper. Add 2 cups of water to a roasting pan.
Set pan on grill and roast turkey, covered, maintaining as consistent a temperature as possible, for 2 1/2 to 3 hours or until a thermometre inserted in thickest part of thigh registers 170°F. (Alternately, roast in the oven at 350°F.)
Remove turkey to a board and rest for 20 minutes before carving.
Per serving (about 5 oz/150 g turkey meat): 150 calories; 43 g protein; 13 g fat; 0 g carbohydrates; 0 g fibre; 0 g sugars; 330 mg sodium.