Chewy Butter-Crunch Bars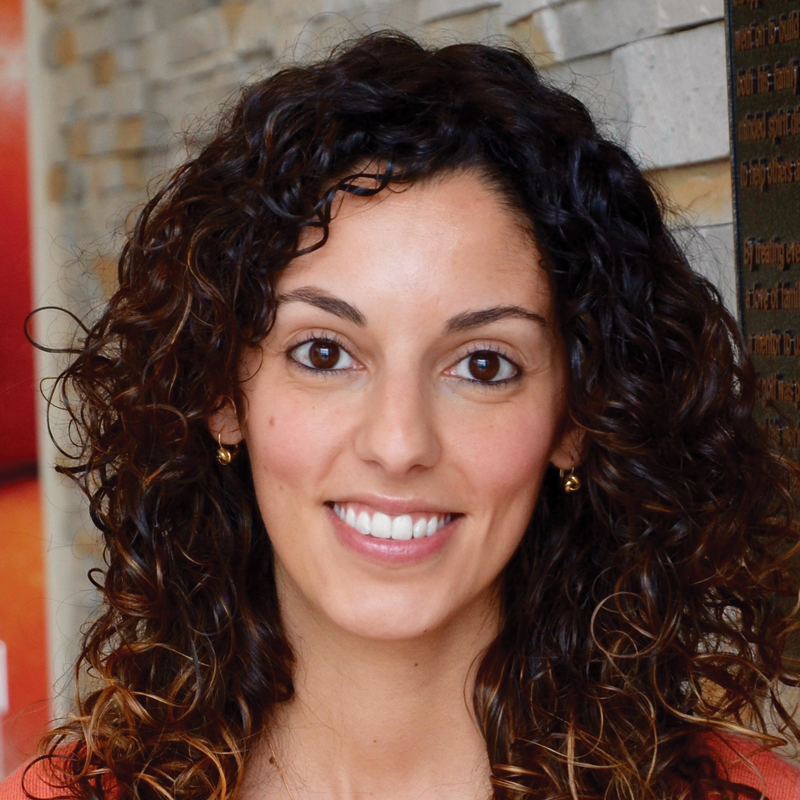 Baking with your kids can be very rewarding. They get to measure and stir, make a bit of a mess, then you all get rewarded with delicious treats. We've put together this easy recipe for Chewy Butter-Crunch Bars that won't just keep the kids busy baking, but snacking as well.
Prep: 15 min Bake: 30 min Yield: 20 squares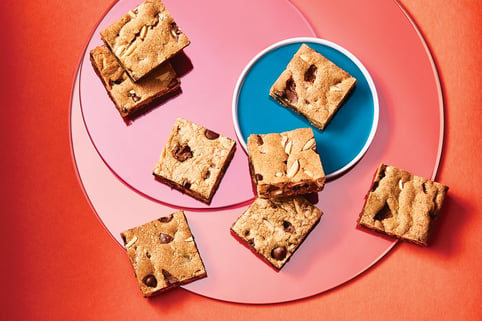 Ingredients:
1/2 cup Longo's Unsalted Butter, softened
1/2 cup packed light brown sugar
1/4 cup granulated sugar
1 Longo's Enriched Coop Large Egg, at room temperature
1 tsp vanilla
1 cup all-purpose flour
1/2 tsp baking powder
1/4 tsp baking soda
Pinch salt
1 1/4 cups coarsely chopped chocolate-covered toffee bars such as Skor minis
1 pkg (100 g) Longo's Slivered Almonds
1/2 cup chocolate chips
Directions:
Beat together butter, brown sugar and granulated sugar for 3 minutes or until light and fluffy. Beat in egg and then vanilla, scraping down bowl.
Whisk together flour, baking powder, baking soda and salt. In separate bowl, combine chocolate-covered toffee bars, almonds and chocolate chips. On low speed, gradually add flour mixture to butter mixture, stirring in chocolate and toffee mixture right after.
Scrape into greased and parchment-paper-lined 9-inch square baking pan. Bake in preheated 325°F oven for 30 to 35 minutes or until golden and set. Cool on rack before cutting into squares.
Tip: You can use whatever chocolate bars you have on hand, and feel free to substitute the chocolate chips with milk chocolate or white chocolate chips.

Per serving (1 square): 340 calories; 20 g protein; 6 g fat; 53 g carbohydrate; 4 g fibre; 12 g sugars; 570 mg sodium.