Cauliflower Steaks with Two-Tomato Caper Topping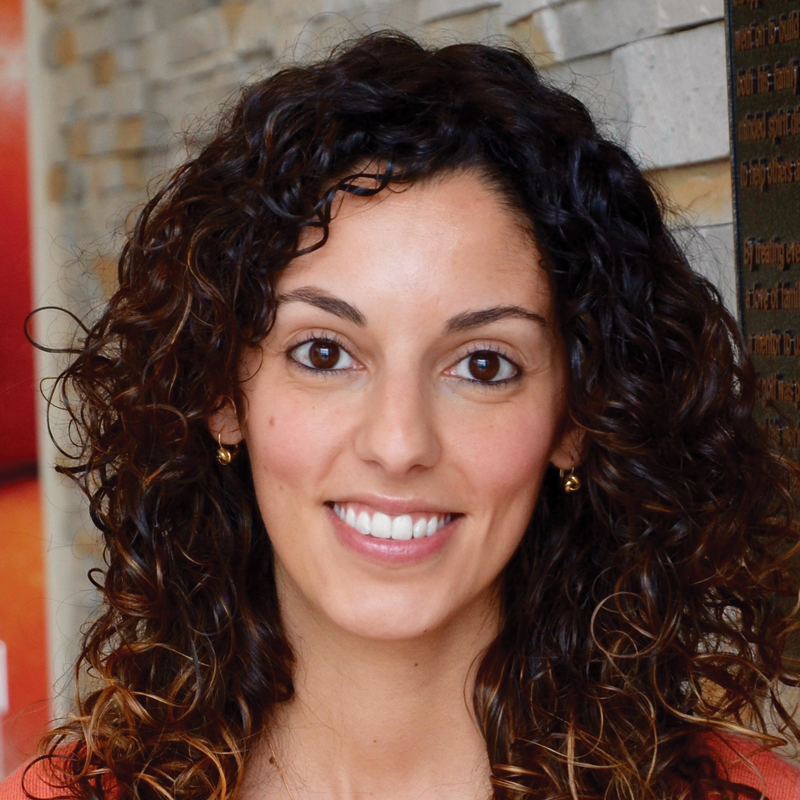 Summer grilling doesn't always have to be about the meat. For our plant-based foodies, this Cauliflower Steak with Two-Tomato Caper Topping is a great recipe you can really sink your teeth into. Give it a try and let us know what you think in the comments below.
Prep: 15 min Cook: 25 min Serves: 4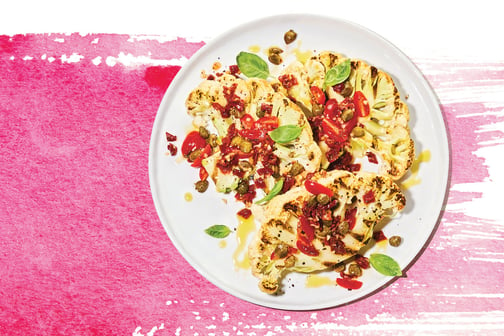 Ingredients:
1 large head cauliflower, leaves removed
3 tbsp Longo's Roasted Garlic and Shallot Grilling Oil, divided
1/2 tsp each salt and pepper
10 Longo's Grape Tomatoes, quartered
1/2 cup Longo's Julienne Sundried Tomatoes, chopped
3 tbsp Longo's Capers, drained
3 large cloves garlic, minced
5 tbsp Longo's Extra Virgin Olive Oil
3 tbsp chopped fresh Longo's Basil

Directions:
Cut off bottom stem end of cauliflower to create a flat base. Resting the cauliflower on the stem, use a large, sharp knife to trim away sides, then cut remaining head into 4 "steaks." Reserve the sides for another use.
Brush half of the grilling oil over one side of steaks. Sprinkle with salt and pepper. Grill on preheated grill over medium-high heat for 10 minutes. Using a large spatula, gently turn steaks over. Brush with remaining grilling oil. Grill for 8 to 12 minutes until softened throughout.
Stir together grape and sundried tomatoes, capers, garlic, oil and basil. Top steaks with the tomato caper topping to serve.
Per serving: 320 calories; 4 g protein; 30 g fat; 13 g carbohydrate; 4 g fibre; 5 g sugars; 740 mg sodium.