Caprese-Style Chicken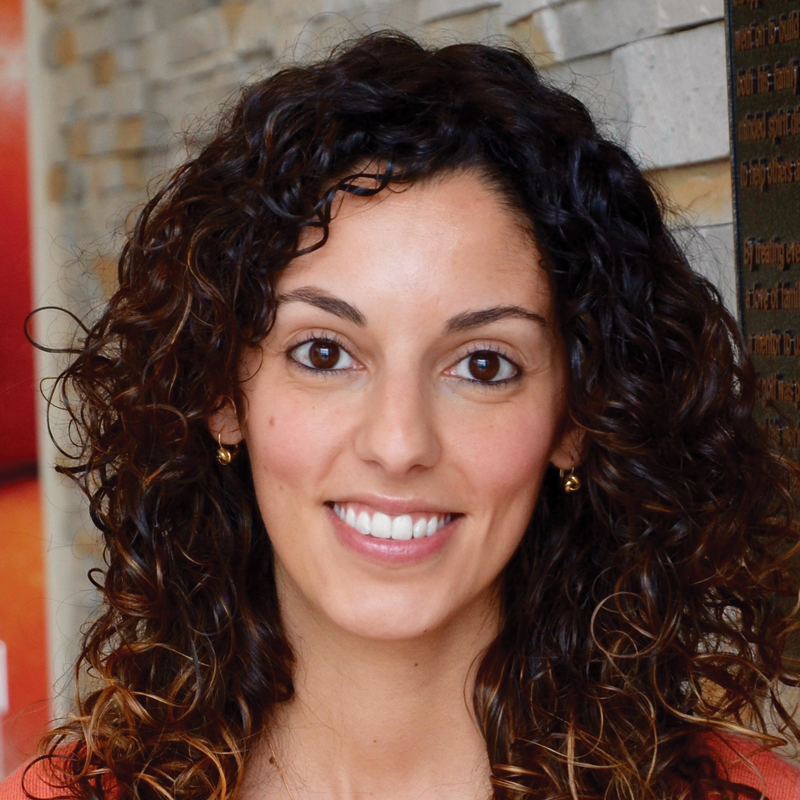 What better way to celebrate spring than with our Caprese-Style Chicken made with Prime Raised Without Antibiotics chicken. Let us usher in the season with our fresh locally-raised chicken flavoured with Longo's Basil & Sun-dried Tomato pesto, served on a bed of Longo's Organic Spring Mix and layered with decadent Mozzarella slices. Give your fresh grilled Caprese chicken a kick of perfection with Longo's oil and balsamic glaze. Be sure to give it a try and share your feedback in the comments below.
Prep: 10 min Cook: 10 min Serves: 4 to 5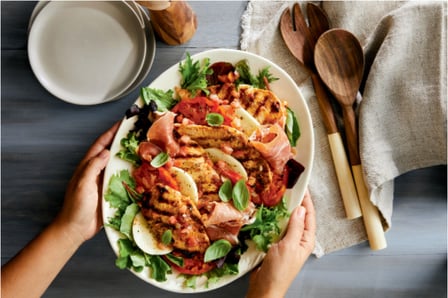 Ingredients:

1 pkg (400 g) Maple Leaf Prime Raised Without Antibiotics Boneless, Skinless Chicken Breast Slices
2 tbsp Longo's Basil and Sundried Tomato Pesto Sauce

1 tub (142 g) Longo's Organic Spring Mix

1 container (227 g) Longo's Bruschetta Dip, divided
1 ball (125 g) fresh soft mozzarella cheese, sliced
1 heirloom tomato, sliced
Pinch each salt and pepper
5 slices Longo's Signature Prosciutto di Parma
5 fresh large Longo's Basil Leaves
2 tbsp Longo's Signature Extra Virgin
Olive Oil Toscano
Longo's Signature Glaze with Balsamic Vinegar of Modena (optional)
Directions:

Coat chicken with pesto sauce on both sides.
Grill chicken on oiled grill over medium heat for about 10 minutes, turning once, or until chicken is no longer pink inside; set aside.
Spread spring mix onto serving platter and toss with half of the bruschetta dip. Layer cheese, tomato and grilled chicken on top of salad. Spoon remaining bruschetta dip over top and sprinkle with salt and pepper. Garnish with prosciutto and basil.
Drizzle oil and balsamic glaze, if using, overtop to serve.
Per serving (1/4th recipe): 410 calories; 36 g protein; 27 g fat; 9 g carbohydrate; 2 g fibre; 3 g sugars; 960 mg sodium.