Calling all junior chefs for Longo's summer cooking camp!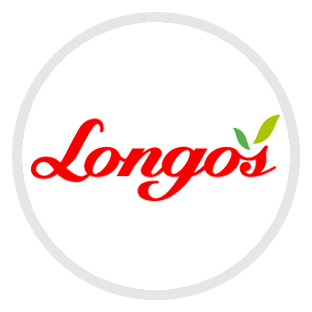 by
Longo's
on Jul 8, 2015 7:07:22 AM
If your children have a passion for cooking or love to help you prepare meals in the kitchen, then our Longo's Summer Cooking Camp for kids is the perfect choice! New skills will allow them to master great dishes while having fun.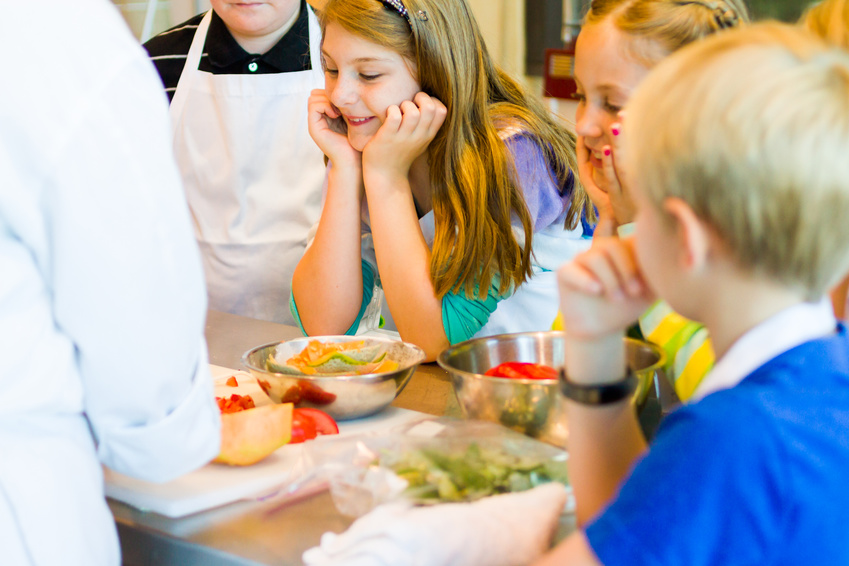 Classes are Monday to Friday from 10:00am to 1:00pm. Ages 7 and up and $25 per class per child. (All classes are children drop off and lunch is included daily.)

Below is a glimpse of what the summer menu and schedule look like. Please note that not all weekly themes are offered at all locations. For menus and schedules at your store, check Longo's Loft , or visit the Personal Touch Services counter at these Longo's locations where the Summer Cooking Camp for kids is offered: Applewood, Aurora, Bathurst, Boxgrove, Burloak, Leaside, Milton, Richmond Hill, Southeast Oakville and Weston.
July 13-17: Let's Go Asian
Monday, July 13, 2015 - Asian Street Foods
Egg Rolls, Teriyaki Meatball Bowl, Coconut Shrimp, Sweet & Sour Pork, Chocolate Banana Spring Rolls
Tuesday, July 14, 2015 - Thai
Thai Lettuce Wraps, Chicken Pad Thai, Thai Green Curry, Thai Mango Sticky Rice
Wednesday, July 15, 2015 - Sushi Sushi Sushi
California Rolls, Cucumber Rolls, Spicy Crab Rolls, Candy Sushi
Thursday, July 16, 2015 - Chinese
Pot Stickers, Chicken Fried Rice, Beijing Beef, Chinese Orange Chicken, Green Tea Ice Cream
Friday, July 17, 2015 - Authentic Asian
Vietnamese Spring Rolls, Lo Mein, Kung Pao Chicken, Beef & Broccoli, Chinese New Year Cake
July 20-24: Sweets & Treats
Monday, July 20, 2015 - Got the Munchies
Mini Funfetti Cupcakes, Homemade Cinnamon Buns, Rolo Stuffed Snickerdoodles, Homemade Granola Bars (Pizza and veggies will be served for lunch.)
Tuesday, July 21, 2015 - Sugar Cravings
Greek Yogourt Banana Muffins, French Toast Roll-Ups, Blueberry Turnovers, Brownie Batter Fruit Dip (Sandwiches and veggies will be served for lunch.)
Wednesday, July 22, 2015 - Sweet Tooth
Tie Dye Sugar Cookies, Cookie Monster Cupcakes, Nanaimo Bars, Oatmeal Cookie S'mores, Gooey Bars (Hot dogs and potato salad will be served for lunch.)
Thursday, July 23, 2015 - Wild About Desserts
Oreo Truffle Stuffed Cupcakes, Homemade Marshmallows, Brownie Ice Cream Bars, Lemon Squares (Chicken fingers and fries will be served for lunch.)
Friday, July 24, 2015 - Sugar Fairy
Confetti Cookie Bars, Cookie Ice Cream Sandwiches, Homemade Strawberry Shortcake, Watermelon Cupcakes (Homemade mac & cheese and veggies will be served for lunch.)
July 27-31: Kids' Favourites
Monday, July 27, 2015 - Carnival Time
Hamburger Cupcakes with Sugar Cookie Fries, Cheesy Mac & Cheese, Cheesy Zucchini Fries, Corn Dog Muffin Bites, Dirt 'n' Worms
Tuesday, July 28, 2015 - Blast from the Past
Tie Dye Cupcakes, Pull Apart Garlic Pizza Bread, Homemade Spaghetti with Marinara Sauce, Chocolate Chip Lava Cookies
Wednesday, July 29, 2015 - Messy Goodness
Berry Pie Cupcakes, Mini Meatball Pizza Poppers, BBQ Chicken Pizza, Oreo Cookies & Cream Cheesecake Bites
Thursday, July 30, 2015 - Old School Classics
Caterpillar Cupcakes, Cheesy Chicken Fingers, Homemade Potato Wedges, No Bake Fudge Bites
Friday, July 31, 2015 - Olé for Mexican
Quesadillas, Make Your Own Taco Bar, Whoopie Pies, Taco Cookies
August 10-14: Journey to Disney
Monday, August 10, 2015 - Mickey's Magical Meals
Mickey's Crazy Ice Cream Sundae, Hot Diggity Dog Bites, Disney's Loaded Baked Potato Soup, Simba's Grub Gnocchi, Jungle Juice
Tuesday, August 11, 2015 - Throwback Disney
Minion Cupcakes, Hakuna Frittata, Finding Nemo's Crushed Pasta Shells, Mike's Monster Crunch, Ariel's Slushie
Wednesday, August 12, 2015 - Frozen
Queen Elsa's Snowflakes, Frozen Snowball Punch, Olaf's Blue Velvet Cupcakes, Snowy Fettuccine Alfredo Pasta, Sven's Carrot Cake Bites
Thursday, August 13, 2015 - Cinderella
Cinderella's Punch, Strawberry Mice, Prince Charming's Chicken Wings, Evil Step-Sisters' Chocolate Doughnut Holes, Pumpkin Rice Krispies
Friday, August 14, 2015 - Star Wars
Storm Troopers' Cupcakes, Yoda's Soda, Padmé's Pizza, Chewy's Cheese Dip, Light Saber Pretzel Rods
August 17-21: Baking from Scratch
Monday, August 17, 2015 - Flour Power
Chocolate Chip Brownie Thumbprint Cookies, Spaghetti & Meatball Cupcakes, Salted Caramel Butter Bars, Mini Cherry Pies (Pizza and veggies will be served for lunch.)
Tuesday, August 18, 2015 - Sun's Up
Peppermint Cheesecake with Brownie Crust, Beach Cupcakes, Mini Banana Cream Pies, Monkey Bread (Homemade mac & cheese and veggies will be served for lunch.)
Wednesday, August 19, 2015 - Mix It Up
Molten Lava Brownie Bites, Peach Cobbler, Daisy Cupcakes, Cotton Candy Bars (Make your own sandwiches with fresh fruit will be served for lunch.)
Thursday, August 20, 2015 - How Sweet It Is
Cookie Pizza, Crème Brûlée Cheesecake Bars, Starbucks Caramel Cupcakes, Mini Apple Pies (Pizza and veggies will be served for lunch.)
Friday, August 21, 2015 - Ooey Gooey Fun
Pretzel Caramel Bars, Hole in One Cupcakes, Chocolate Mud Pie, Jello Cookies
Chicken nuggets (Fries and veggies will be served for lunch.)
August 24-28: Mad Food Science
Monday, August 24, 2015 - Exploding Surprises
Fruit Juice Jello with Fresh Fruit, Cinnamon Buns with Cream Cheese Icing, Ooey-gooey Mozzerella Sitcks, Edible Slime, Exploding pizza pockets
Tuesday, August 25, 2015 - Creepy Crawlies
Chicken Noodle Casserole, Worms in Dirt, Oozing Spuds, Bloody Served Mummy Fingers, Wormed up Fruit Punch
Wednesday, August 26, 2015 - Illusions
Homemade Fizzing Lemonade, Bowl of Potato Cheddar Cereal, Sheperd's Pie Cupcakes, Dirty Homemade Apple Sauce
Thursday, August 27, 2015 - Sticky Sticks
Rocky Road Sundaes, Cake Pops, Chicken Finger Skewers with Marinara Dipping Sauce, Chocolate Strawberry Waffles on a Stick, Spaghetti and Meatballs on a Stick
Friday, August 28, 2015 - Outer Space
Soaring Meat Balls, Planet Cheese Balls, Popcorn Palooza, Chicken and Stars Soup, Floating Veggies and Homemade Hummus