Bibimbap Power Bowl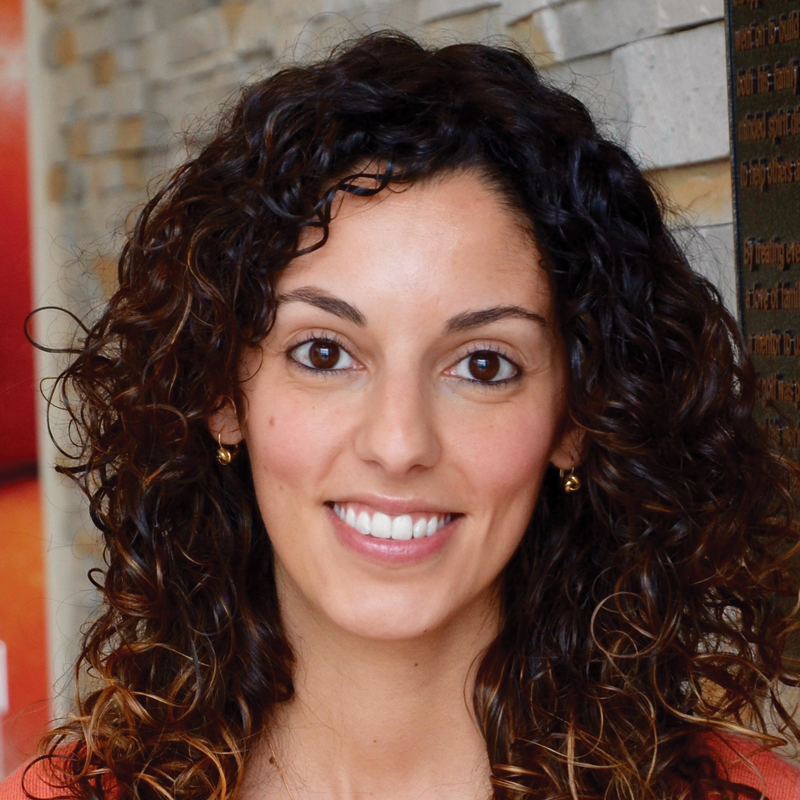 With the fall season well underway, all we can think about is shorter days and even more hectic mornings. That's why it's so important to have nutritious meals that will supercharge your day, ensuring you have enough energy to get through all the tasks on your daily to-do list. When you're in the mood to switch up that soup and salad lunchtime combo, try this Korean-inspired Bibimbap Power Bowl recipe, featuring Barilla® Ready Pasta.
From November 2nd to 15th, save on Barilla® pasta products at Longo's (click here to view our flyer).
In case you missed it, watch our recipe video on Facebook!
Prep: 5 min Cook: 15 min Serves: 4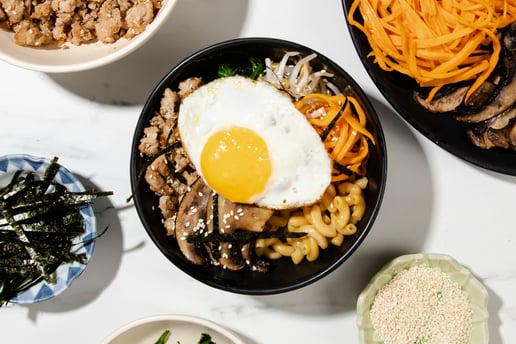 Ingredients:
2 packages Barilla® Ready Pasta Macaroni

454 g

Longo's Organic Baby Spinach

2 cups

bean sprouts

6 tsp

Longo's Extra Virgin Olive Oil

1

medium

sweet potato

, peeled and julienned

2

Longo's Organic Portobello Mushroom Caps

, gills scraped out and thinly sliced

250 g

Longo's Signature Extra Lean Minced Turkey White Meat

1

garlic clove

, minced

2 tbsp

light

soy sauce

1/2 tsp

Longo's H

oney

1 tbsp L

ongo's Sesame Seeds

4

Longo's Enriched Coop Large White Eggs

1/2 sheet

nori

, cut into matchsticks
Directions:
Heat a large non-stick frying pan over medium-high and add 1 tsp oil. Add spinach and cook until wilted. Add bean sprouts and cook until sprouts are tender. Transfer to platter.
Heat pan and add 2 tsp oil, then sweet potatoes. Cook, stirring occasionally, until tender, about 5 min. Transfer to platter.
Add 1 tsp oil to pan, then portobellos. Cook just until tender, about 2 min. Transfer to platter.
Add 1 tsp oil to pan. Crumble in turkey. Add garlic, soy and honey. Cook until no pink remains, about 5 min. Stir in sesame seeds. Transfer to a medium bowl.
Reduce heat to medium. Add remaining 1 tsp oil, then crack eggs into pan. Cook, covered, until eggs are no longer runny, 1 to 2 min. Remove from heat and set aside.
Microwave Barilla® Ready Pasta for one minute.
Divide pasta among bowls. Add spinach, bean sprouts, sweet potatoes, mushrooms and turkey . Top with an egg. Sprinkle with nori.