Baro's Chori Papa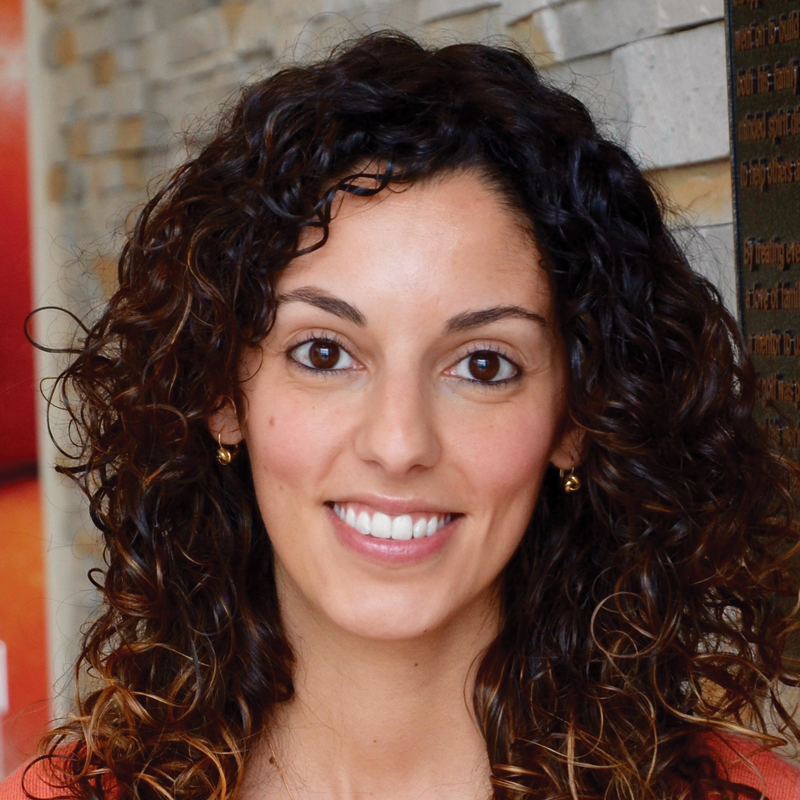 With so many glorious ingredients at our fingertips, who better than a top Toronto chef to devise unique make-at-home recipes based on their signature dishes? Baro, selected as one of Toronto Life's Best New Restaurants 2017, boasts Chef Steve Gonzalez who sat down with Longo's to share his Latin recipes, like this delicious Chori Papa. Watch Chef Steve Gonzalez make this recipe on our Facebook page.
PREP 15 min COOK 15 min SERVES 2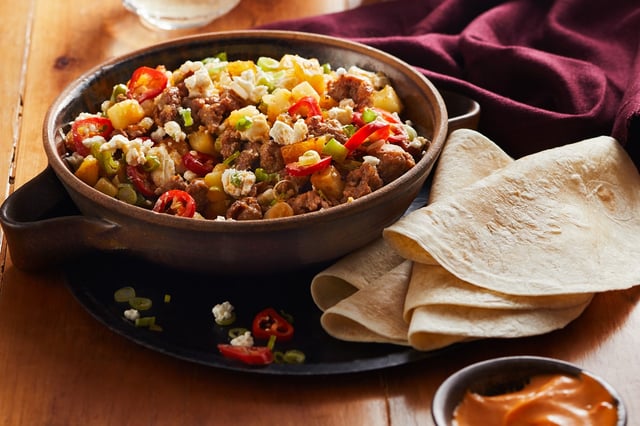 Ingredients:
1 tbsp Longo's 100% Pure Canola Oil
1 Longo's Signature Chorizo Sausage, casing removed
1 cup chopped cooked potato (about 1 potato)
1/4 tsp each salt and pepper
1/2 small onion, diced
1/3 cup diced yellow or green pepper
1/3 cup Longo's Crumbled Goat's Milk Cheese
1/4 cup chipotle mayonnaise
1 small red hot chili pepper, sliced
1 green onion, sliced
4 small flour tortillas
Directions:
HEAT oil in skillet and brown sausage and potato; add salt and pepper.
STIR in onion and pepper and cook, stirring, for about 8 minutes or until broken down into a hash mixture.
TOP with goat cheese, mayonnaise, chili pepper and green onion. Serve with tortillas.
PER SERVING: 690 calories; 23 g protein; 41 g fat; 59 g carbohydrates; 5 g fibre; 4 g sugars; 1663 mg sodium.