Avocado & Roasted Vegetable Quinoa Bowl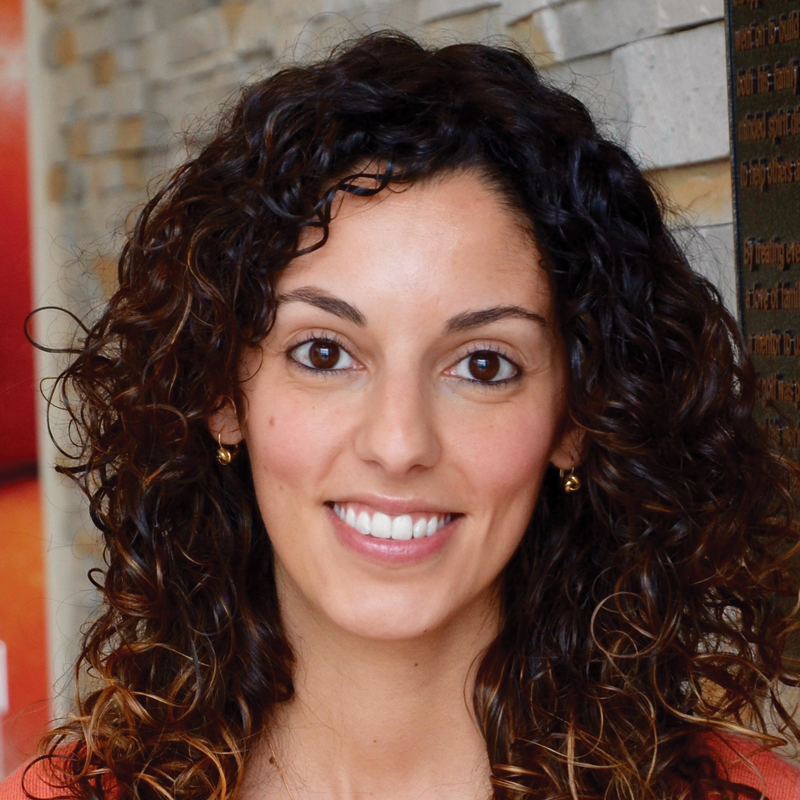 Prep: 10 min Cook: 20 min Serves: 4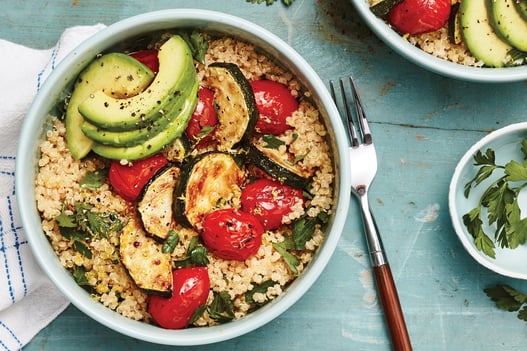 Ingredients:
2 zucchini, sliced
1 pint (255 g) Longo's Grape Tomatoes
1/4 cup Becel with Avocado Oil Margarine, melted and divided
2 cups vegetable broth
1 cup Longo's Quinoa
1/4 cup chopped fresh parsley
1/2 tsp grated lemon zest
1 tbsp fresh lemon juice
1/4 tsp salt
Pinch pepper
1 large avocado, sliced
Directions:
Toss zucchini with 1 tbsp of the margarine and place on half of a parchment-paper-lined baking sheet.
Toss tomatoes with 1 tbsp of the margarine and place on remaining half of baking sheet.
Roast in 425°F oven for about 20 minutes or until tender and golden.
Bring broth and quinoa to boil. Reduce heat to a simmer; cover and cook for about 15 minutes or until broth is absorbed. Fluff quinoa and stir in remaining margarine, parsley, lemon zest and juice, and salt and pepper.
Divide quinoa among bowls and top with zucchini, tomatoes and avocado to serve.
Per serving: 380 calories; 10 g protein; 22 g fat; 39 g carbohydrates; 8 g fibre; 6 g sugars; 540 mg sodium.