Apple Nachos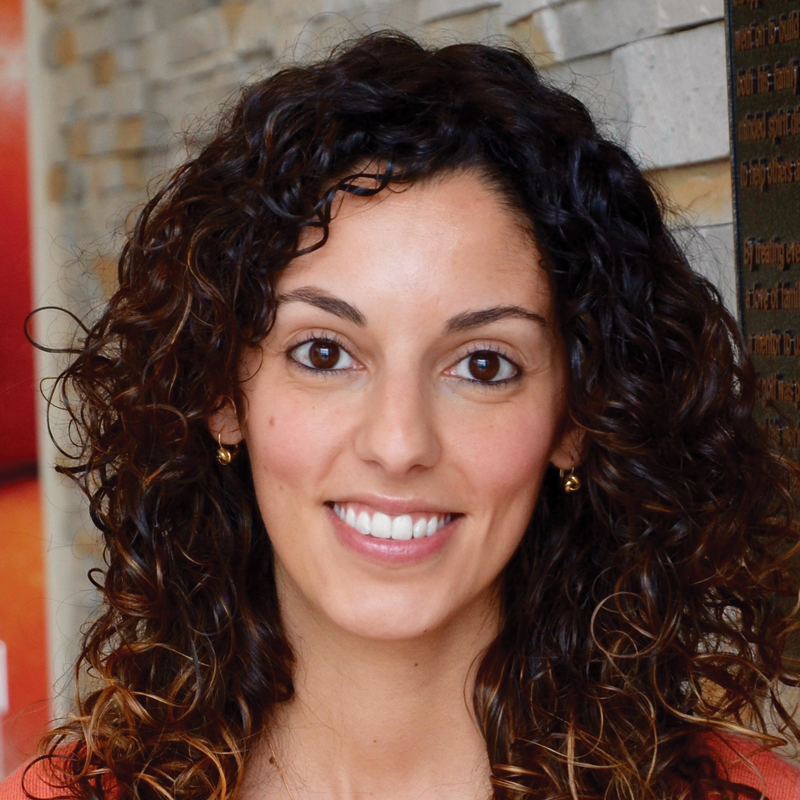 Have you ever if thought "nachos" were possible without the chips or mountains of cheese? In the spirit of Ontario's fall harvest, we've made this delicious plate of Apple Nachos featuring your favourite local apples, Longo's smooth almond butter and maple almond granola for an added crunch factor. Try this simple recipe and dress up your ordinary apple slices.
Prep: 10 min Serves: 2 to 3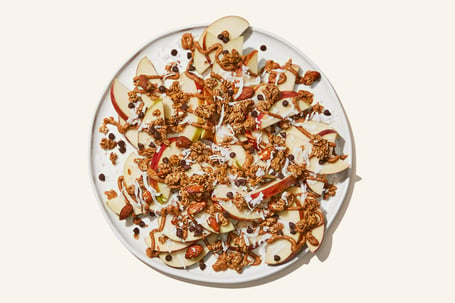 Ingredients:
2 apples such as Fuiji, Mutsu or Cortland, cored
1/4 cup Longo's Maple Almond Granola
1 tbsp Longo's Sweetened Flaked Coconut
1 tbsp mini chocolate chips
1/4 cup Longo's Signature Organic Smooth Almond Butter
Directions:
Slice each apple into 16 to 18 thin slices. Arrange on flat plate. Sprinkle granola, coconut and chocolate chips over the slices.
Melt almond butter in microwave on medium for 10 seconds. Drizzle over apples and serve.
Per serving (1/3 recipe): 380 calories; 7 g protein; 24 g fat; 41 g carbohydrate; 7 g fibre; 22 g sugars; 10 mg sodium.