Apple Bruschetta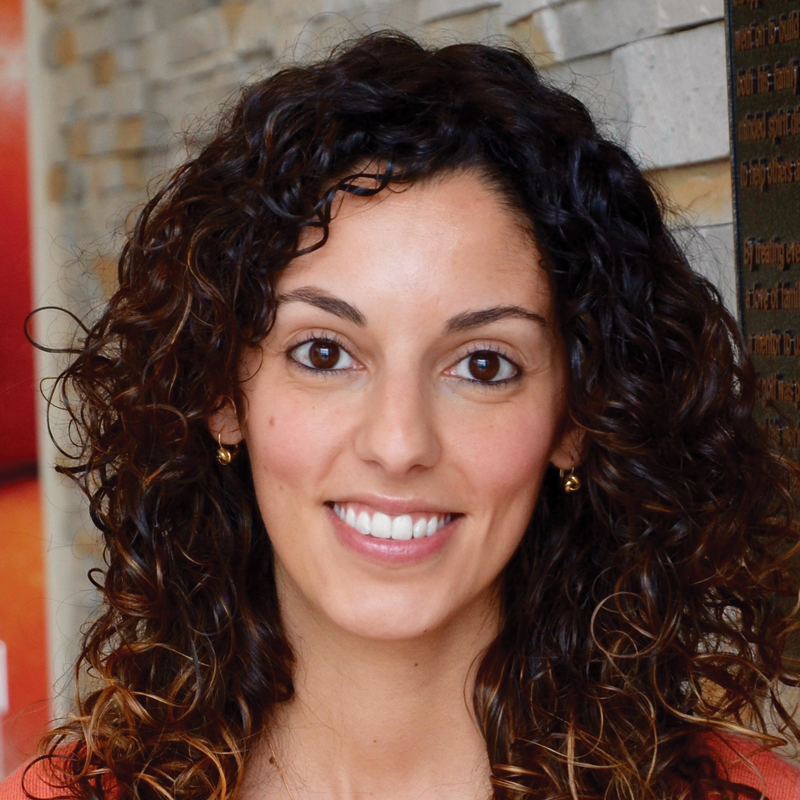 We took a classic app — bruschetta — and turned it into a delicious dessert fitting of the autumn season. This recipe for Apple Bruschetta uses juicy Ontario McIntosh or Golden Delicious apples, almond butter and flakey puff pastry to create bite-sized treats that will remind you why you love the flavours of fall. Longo's Appleicious event begins Friday, October 19th and with over 20 varieties of local Ontario apples to choose from, we suggest you grab the cinnamon and get baking!
Prep: 15 min Bake: 20 min Yield: 16 pieces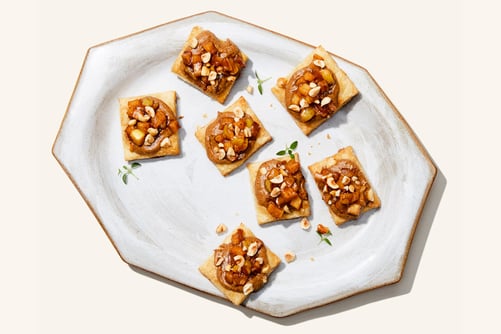 Ingredients:
2 tsp Longo's Unsalted Butter
2 McIntosh or Golden Delicious apples, diced
2 tbsp Longo's Pure Liquid Honey
1/4 tsp each Longo's Ground Cinnamon and salt
Pinch Longo's Ground Nutmeg
Pinch ground cloves
Half a 400 g pkg Longo's Puff Pastry
1 tsp granulated sugar
5 tbsp Longo's Signature 100% All Natural Smooth Almond Butter or chocolate hazelnut spread
1/4 cup Longo's Raw Filberts, chopped
Directions:
In saucepan, melt butter over medium-high heat. Add apples and cook, stirring, for about 5 minutes until juices start to evaporate. Stir in honey, cinnamon, salt, nutmeg and cloves. Cook for about 4 minutes until edges of the apples begin to crisp and brown. Remove from heat.
Unroll puff pastry sheet and cut into 16 squares. Place on parchment-paper-lined baking sheet with a little bit of space between each. Sprinkle with sugar. Bake in preheated 400°F oven for 12 to 14 minutes or until golden brown. Let cool. Spread each with almond butter and top with apple mixture. Sprinkle with filberts to serve.
Per serving (2 pieces): 230 calories; 4 g protein; 15 g fat; 21 g carbohydrate; 1 g fibre; 9 g sugars; 170 mg sodium.