Apple and Cheddar Loaf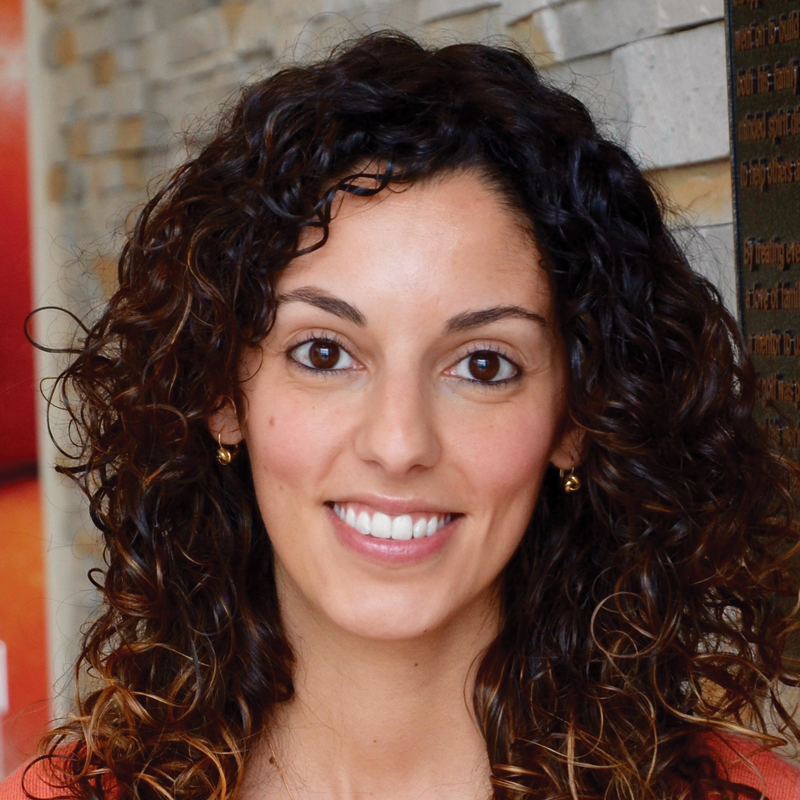 Autumn is the perfect time to harvest crisp orchard apples, and there is no better time than the present to stop at Longo's as we kick off Apple-icious this weekend. Choose from 10 juicy Ontario grown varieties of apples picked at their peak and partner them with St. Albert cheese for this savory apple and cheddar loaf recipe.
PREP 10 min BAKE 45 min YIELD 1 loaf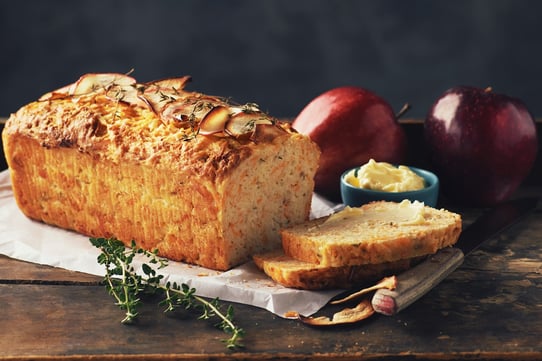 Ingredients:
1 3/4 cups Longo's Organic All-Purpose Flour
1 tbsp baking powder
1/2 tsp salt
2 large eggs
1/2 cup Longo's Fresh Apple Cider
1/4 cup Longo's 100% Pure Canola Oil
2 cups (170 g) grated St. Albert cheddar cheese
1 medium Red Delicious or Ida Red apple, cored and grated
2 tsp Longo's Fresh Thyme Leaves
1/2 small Red Delicious apple, cored and thinly sliced (optional)
Longo's Fresh Thyme Sprigs (optional)
Directions:
WHISK flour, baking powder and salt together in small bowl.
BEAT eggs, cider and oil using an electric hand mixer in another bowl until foamy.
FOLD in cheese, apple and thyme with rubber spatula. Add flour mixture into bowl and stir until combined.
SCRAPE batter into buttered and floured 8 x 4-inch loaf pan, spreading evenly. Lay apple slices and thyme sprigs down centre of loaf, if using, pressing in slightly.
BAKE in preheated 350°F oven for about 45 minutes or until tester inserted in centre comes out clean.
COOL on wire rack for 5 minutes. Run a knife around the edge of pan and turn out. Turn right side up and let cool completely.
PER SERVING (1 slice): 173 calories; 6 g protein; 9 g fat; 17 g carbohydrates; 1 g fibre; 3 g sugars; 302 mg sodium.
Tip: Using a red-skinned apple like a Red Delicious or Ida Red gives this loaf a lovely pop of colour.