A Tall Night with Adam Levine and Martin Short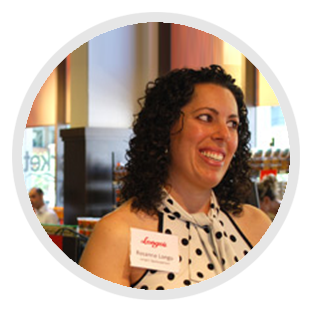 It's been a busy couple of weekends around Longo's for attending charity galas and meeting celebrities, and we would love to share our experience with you.
On February 1st, The Grocery Foundation (celebrating 35 years) hosted its Night to Nurture Gala. This annual gala is attended by over 4,000 movers-and-shakers in the grocery industry and has featured star-studded entertainment over the years from Jerry Seinfeld, Bryan Adams, The Barenaked Ladies, Nelly Furtado and The Beach Boys. This year, we were treated to a fantastic performance by Maroon 5.
The purpose of the evening is to raise funds for Kids Help Phone, Breakfast for Learning and Breakfast Clubs of Canada to make a significant, positive difference to the lives of thousands of children in Ontario. This event raises over $2 million annually to help support the work of these exceptional organizations.
Can you believe Kids Help Phone is celebrating 25 years? They have done incredible work supporting kids and teens across Canada who struggle with difficult situations – cyberbullying, school stress, conflict in relationships, anxiety, thoughts of suicide and so much more. Not too long ago, Kids Help Phone launched Canada's first mobile app "Always There" connecting youth to live professional help and support. It sends a strong message that, no matter who or where you are, someone cares. You're never alone. I encourage you to download it, speak to your children about it and encourage them to download it onto their own personal devices.
Once you've downloaded that app, I know you want to hear all about Maroon 5 and more specifically, Adam Levine. We had the opportunity to have a picture taken with the band before the show, and Rob Koss, Longo's VP of Marketing, and I were ushered into a room with about 60 women who had won a raffle. Everyone asked us, "What did you say to him? What did he say to you? What did he smell like? How tall is he?"
Unfortunately, the band only had about 20 minutes until their performance so it was going to be a quick photo. I know we were about to meet People Magazine's Sexiest Man Alive, but being the true foodies we are, Rob was prepared to ask Adam a food-related question. "Is it true that your favourite food is rib steak?" Adam seemed a little taken aback by the question, but Rob had done his homework and I think made a new friend.
The next thing you know, a photo was snapped and Rob was prepared with a copy of hot-off-the-press Longo's Spring Experience Magazine.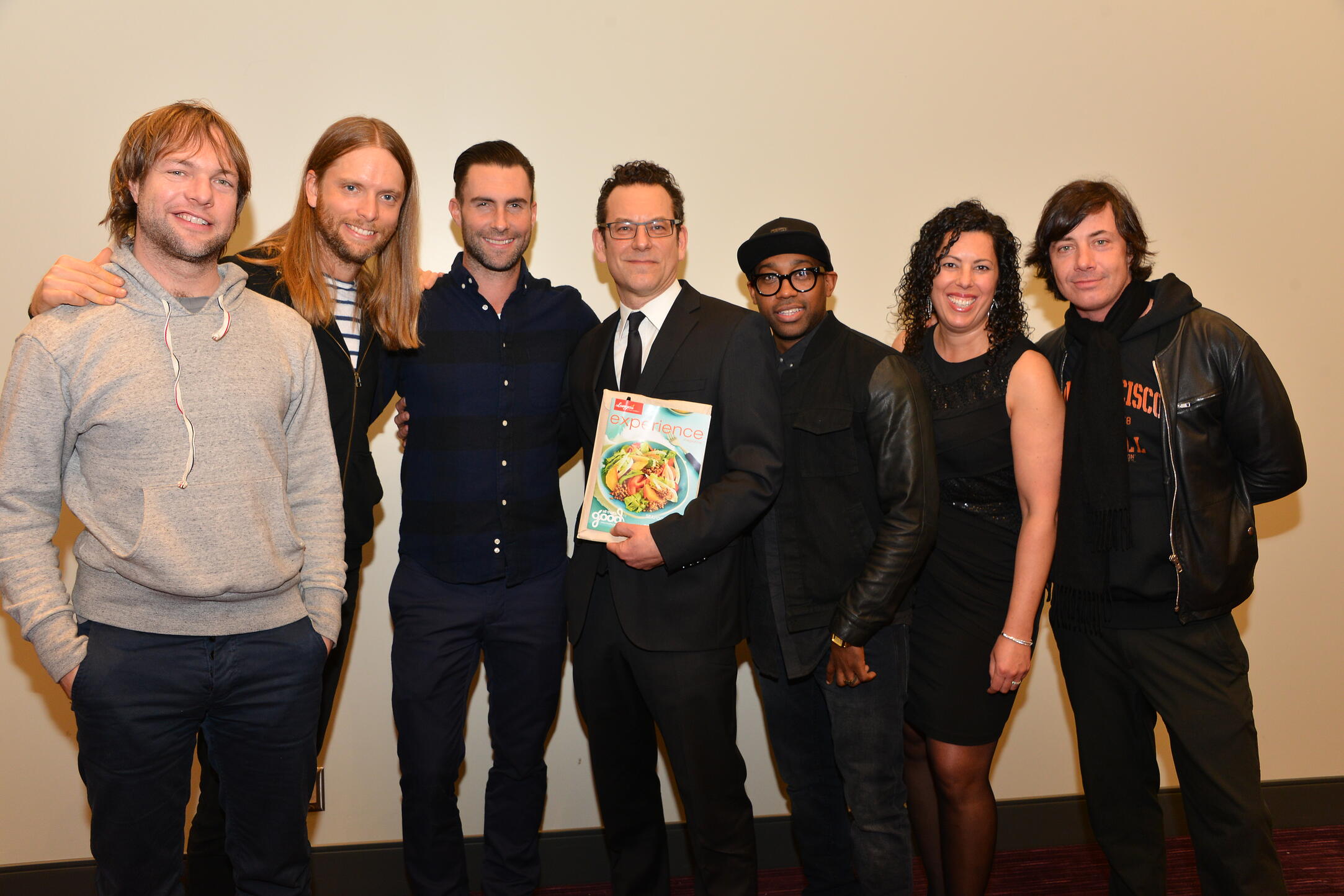 This is where the idea #shareyourexperience came from. We would love for you to Share Your Experience...send us your photo or post on Instagram, Facebook or Twitter using #ShareYourExperience. Is there a story behind the photo? Share that too!
[shortgallery title="#shareyourexperience" gallerynumber="6538" pics="5"]
The following week, we attended Trillium Health Partners's 2nd Laugh Out Loud event. This year, the event raised over $2.8 million in support of redevelopment and expansion of Credit Valley Hospital's Emergency Department.
Returning as emcee, Gerry Gee once again hosted nearly 1,000 guests and had them in stitches from "Good evening..."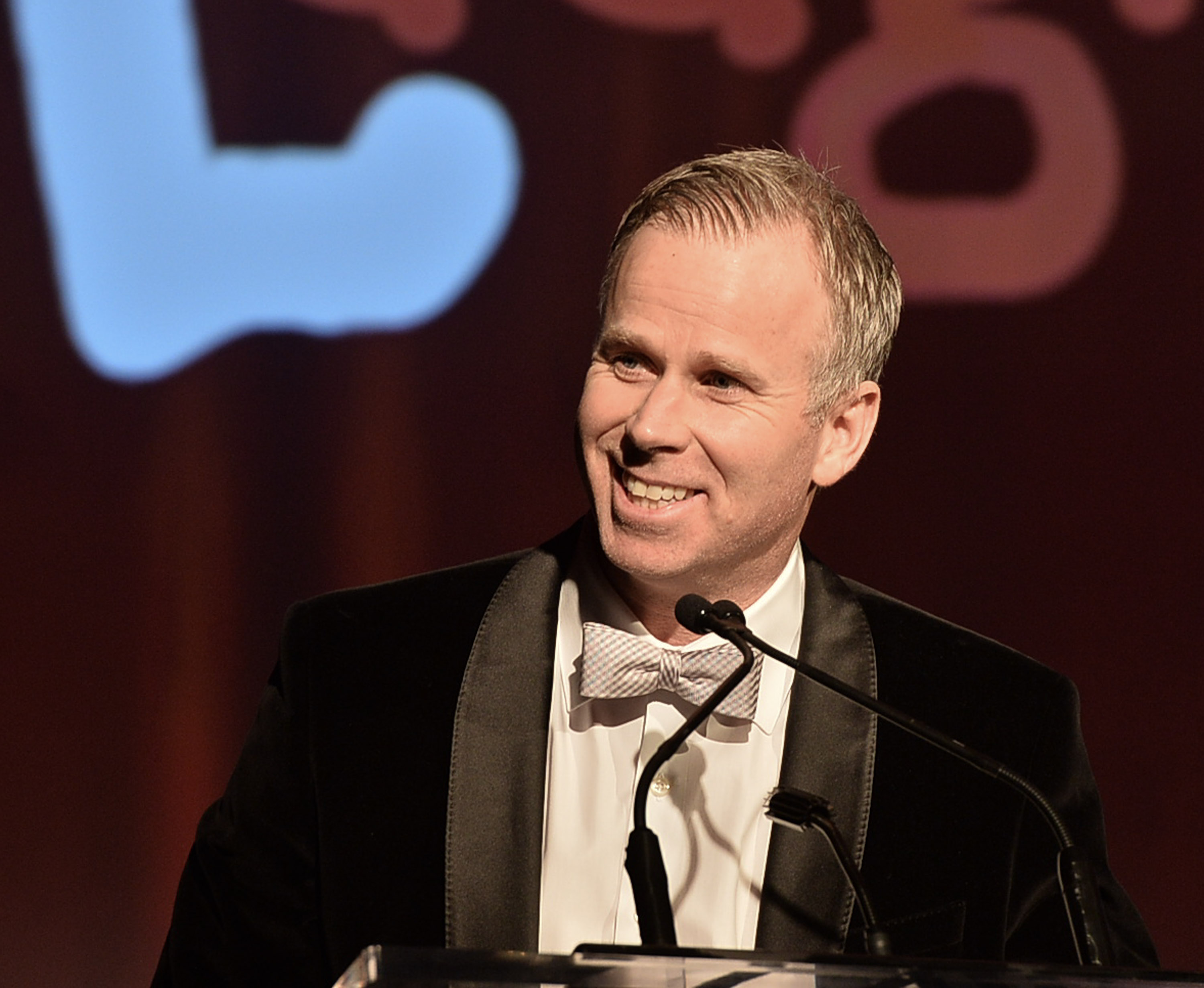 Gerry Dee also performed some of his side-splitting stand-up routines while headliner Martin Short closed the night. Martin was at the top of his game as Jiminy Glick interviewing Mayor Hazel McCallion.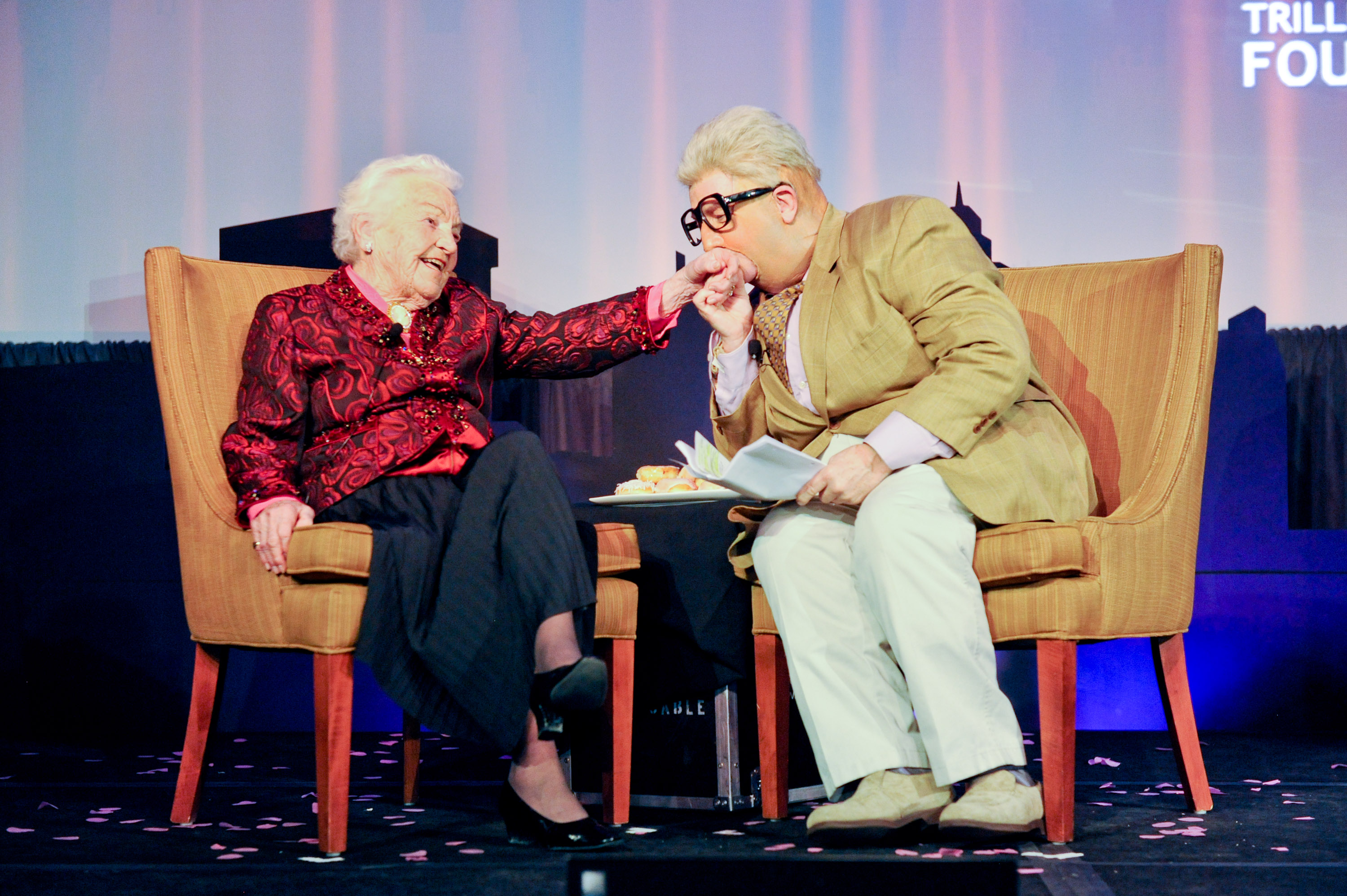 Longo's returned as the Dinner Sponsor for this fantastic evening as the theme of the night incorporated New York and even included silent auction shopping on "5th Avenue".
As a VIP sponsor, we were treated to a meet-and-greet with Gerry Dee and Martin Short and managed to get another photo featuring Longo's Spring Experience Magazine.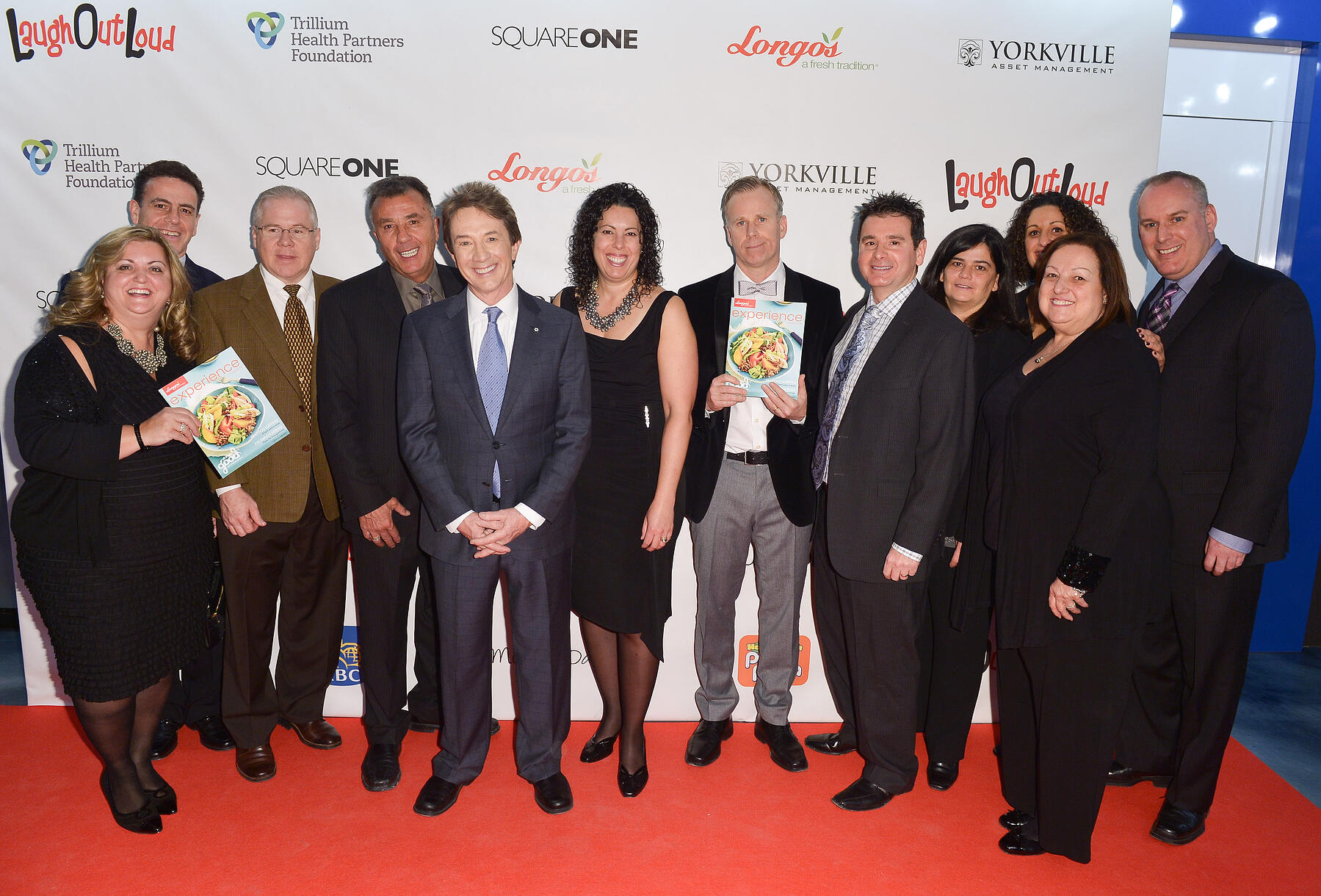 [shortgallery title="LOL gallery" gallerynumber="6548" pics="9"]
(some photos courtesy of LOL4trillium)
We encourage you to #ShareYourExperience with us. Wherever you are (home, vacation, backyard, work) and whoever you're with (family, friends, celebrities ;-), share your experience with a picture and story!
Don't forget: the Longo's Experience Magazine is now a downloadable iPad app and that counts too! Look for the spring issue FREE in-stores February 28th!